ClickFunnels 2.0, the latest and greatest version of everyone's favorite funnel-building tool, is a major step-up from ClickFunnels Classic in every way.
Before, you had ClickFunnels Classic for your sales funnel and a separate platform for your website or blog. But with ClickFunnels 2.0, Russell Brunson and team aim to give you everything you need to build your entire website on the platform.
Of course, building your entire website with ClickFunnels takes time, especially if you're new to the tool and you're still learning the ropes. Which is why ClickFunnels lets you make your website private by showing a "Coming Soon" page whenever someone tries to visit it.
We've already written about how to make your website private, and if you haven't checked out our tutorial on the topic, I encourage you to check it out. Because in this tutorial, we're going to show you how to edit the "Coming Soon" page — the same page that shows up on every URL once you've taken your site private.
Editing the Coming Soon Page in ClickFunnels
Follow the steps in the guide below to edit the "Coming Soon" page on your ClickFunnels 2.0 site.
Step 1: Fire up your browser, go to myclickfunnels.com, and sign into your ClickFunnels 2.0 account.
Step 2: Open your site's workspace, then go to the "Site & Funnels" tab.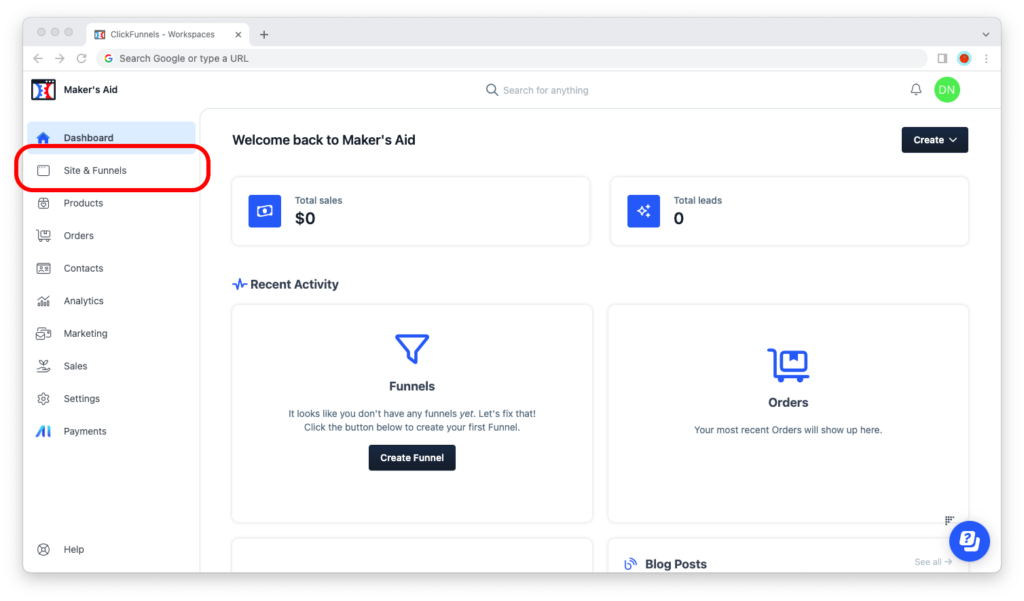 Step 3: Now go to "Pages."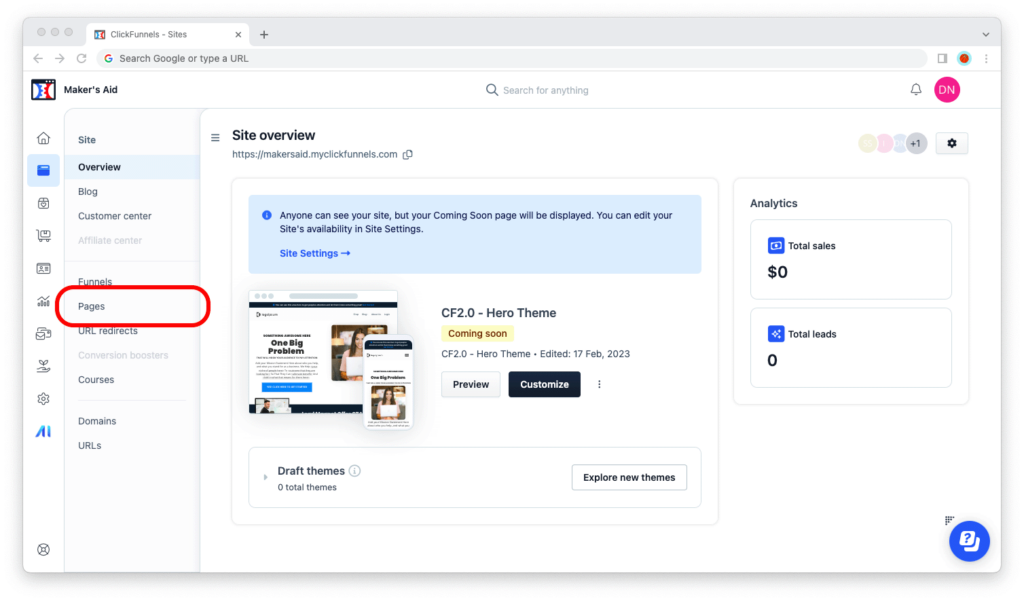 Step 4: Switch to the "Theme pages" menu.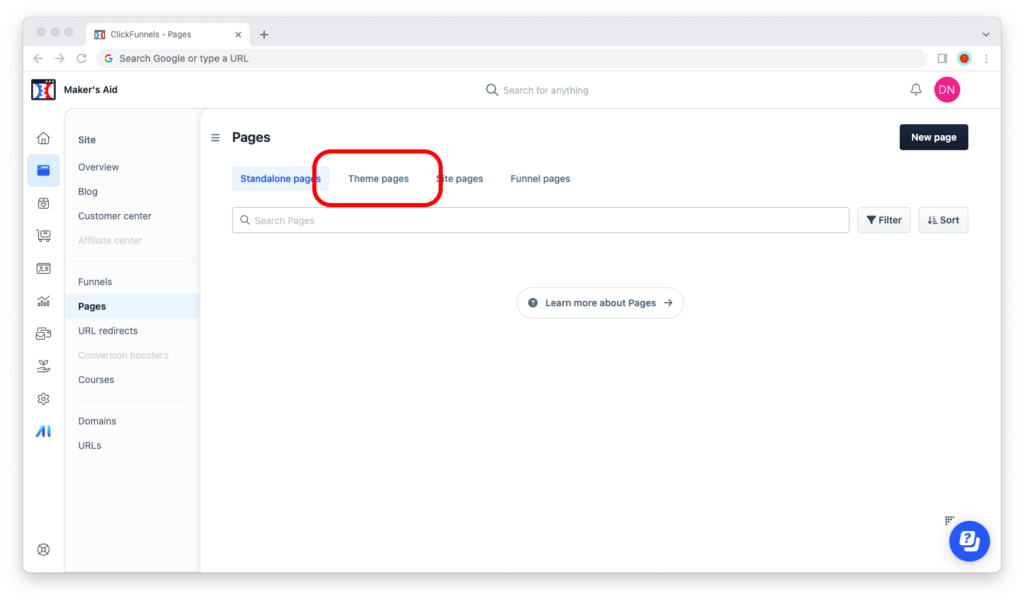 Step 5: Scroll down until you can see the "Example coming soon template page," then click on its title. (Note that, depending on your ClickFunnels site's theme, the name of the page may be a little different.)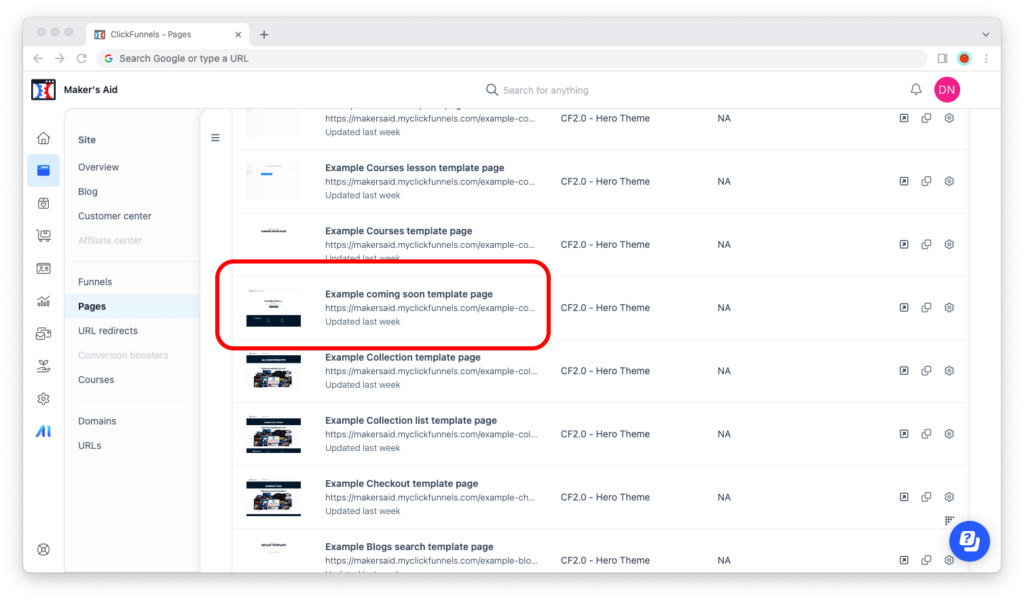 Step 6: Wait for the visual editor to open up, then edit the page to your liking.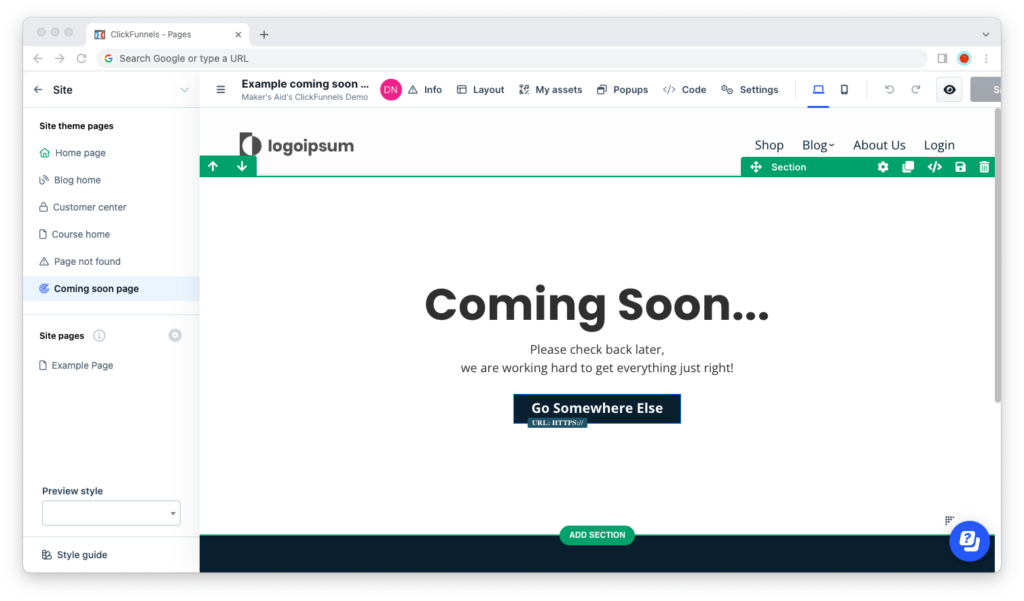 Step 7: When you're done with the edits, click on the "Save" button in the upper-right corner of the browser window.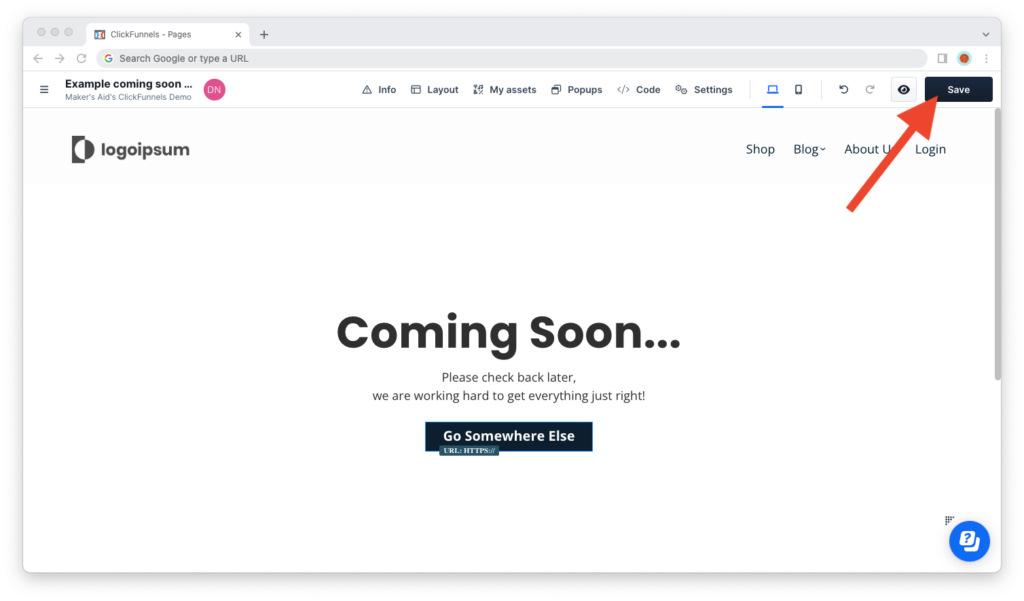 And there you have it!
That's how you edit the "Coming Soon" page on your ClickFunnels 2.0 site.
Thank you for reading this far, and if you have any questions or would simply like to say thanks, leave a reply below!