When you create a new workspace on ClickFunnels, or a new site within that workspace, that website is publicly available by default. This means that anyone, including users and search engines, can see that website as long as they know its URL or come across it in a search.
If you just created a site and you haven't even started customizing it, this can be a problem. Fortunately, the solution is simple — you just need to make that site private. This tutorial will show you how to do this in ClickFunnels 2.0.
Making Your ClickFunnels Site Private
To make your ClickFunnels site private so that it can no longer be opened by users and search engines, follow the steps below.
Step 1: Fire up your browser and go to myclickfunnels.com. Sign into ClickFunnels using your account.
Step 2: Go to the "Site & Funnels" tab in the sidebar on the left.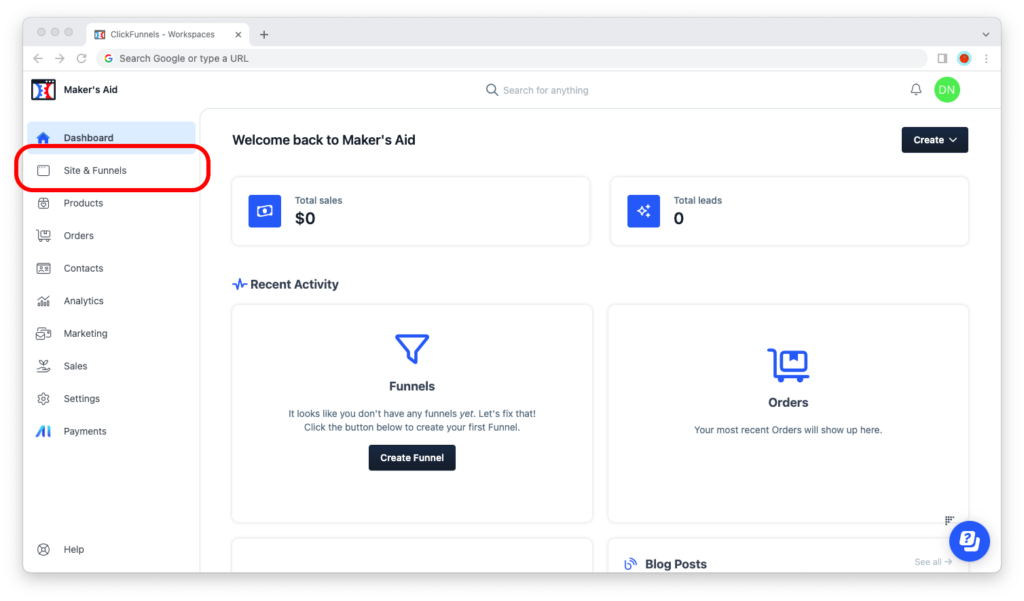 Step 3: Click on the icon with the three dots next to the "Preview" and "Customize" buttons where the theme is displayed.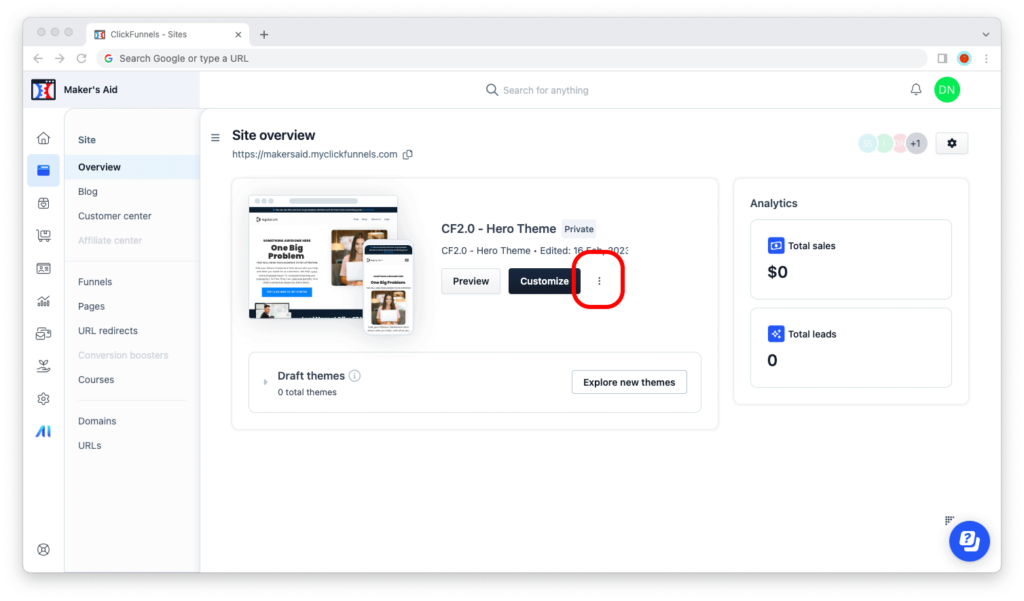 Step 4: Go to "Site Settings."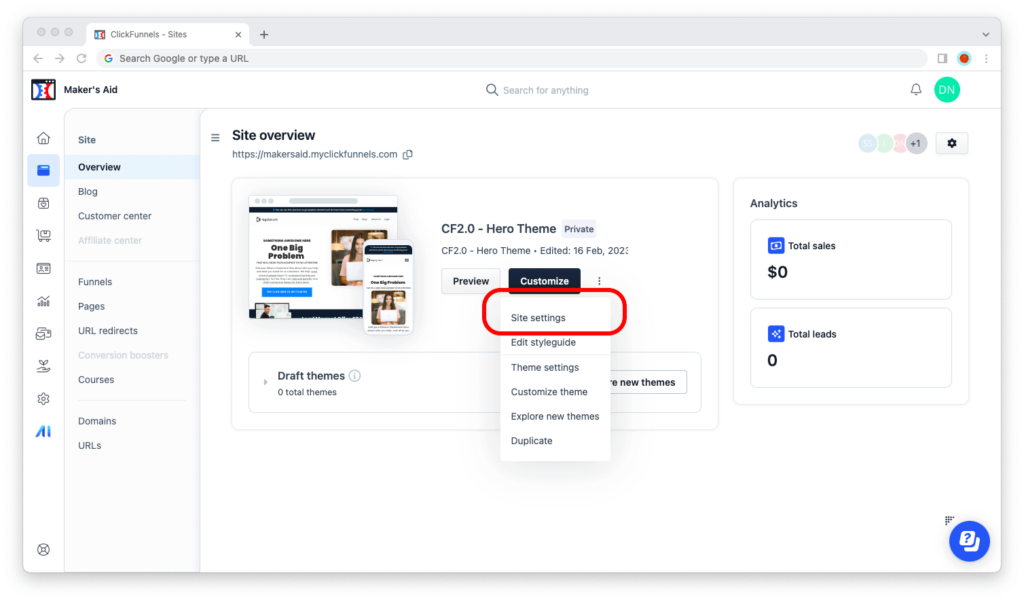 Step 5: Wait for the "Site Settings" page to load. Scroll down to "Site availability" and change your site's availability to "Private."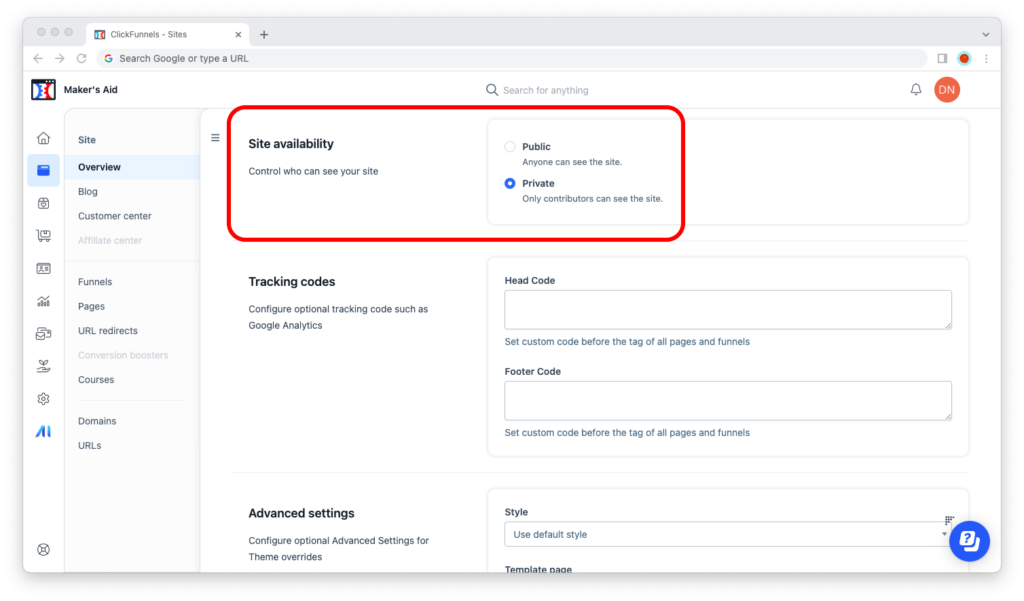 Step 6: Scroll all the way down to the bottom of the page and click the "Update site" button.
And that's all there is to it!
Now that you've taken your ClickFunnels site offline, only your team's members will be able to see it. If a user tries to open the URL or a search engine tries to crawl it, they will be redirected to the "Coming Soon" page.
Verifying That Your ClickFunnels Site Is Offline
Okay, so you've already gone through the steps above, and everything worked out just as I had described it. Awesome!
But how do you… you know, make sure that your ClickFunnels site is truly private? Don't worry, I've got you. If you're the type of person who always wants to make sure — as I sure am — just do the two tests below.
Test #1: Check if your site shows the "Coming Soon" page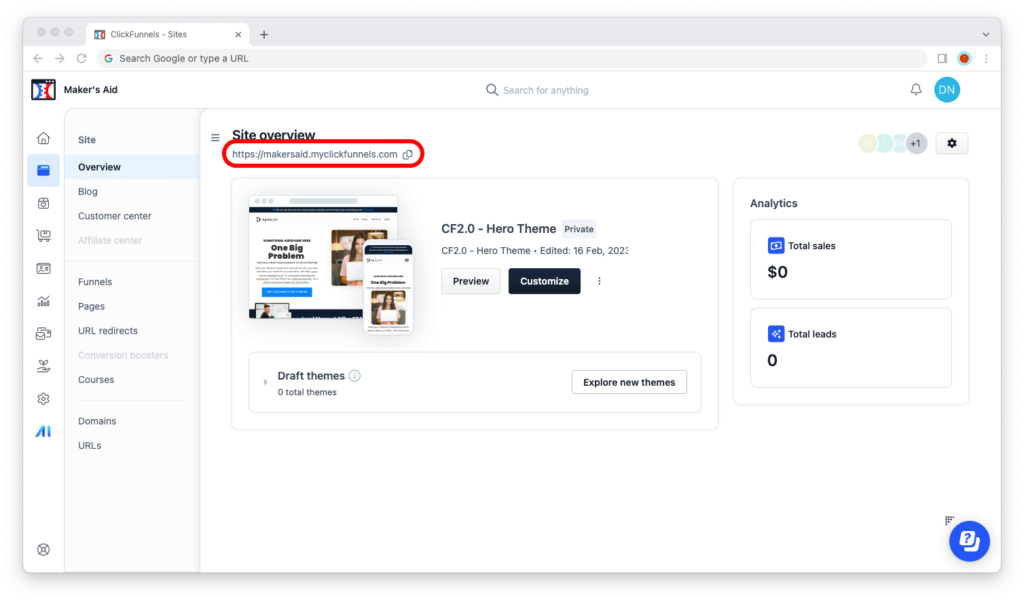 Go to myclickfunnels.com, sign into your ClickFunnels account, open your site's workspace, and switch to the "Site & Funnels" tab. Copy the URL under "Site overview" and open it in an incognito tab in your browser.
If your site shows the "Coming Soon" page, then it's private.
Test #2: See what it says next to the theme's name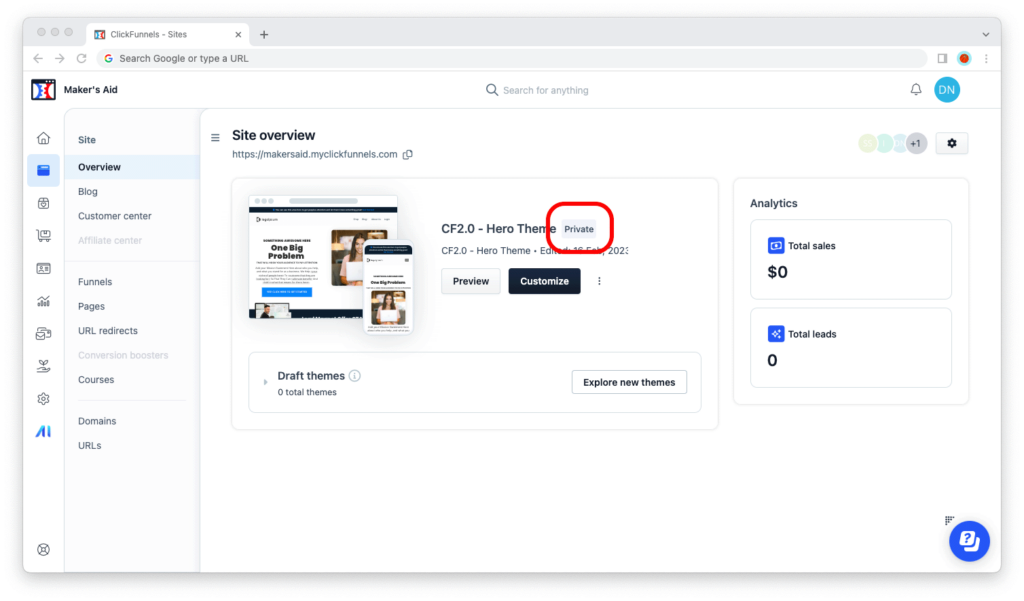 Go to the "Site & Funnels" tab for your site again. What does the label next to your site's theme say? If it says "Private," then your site is private. If it says "Public," that's how you know your site is public.
Bottom Line
Making your ClickFunnels site private is easy: Open your site's workspace, go to the "Site & Funnels" tab, then click on the icon with the three dots and select "Site settings." Scroll down to "Site availability" and make sure it's set to "Private."