In Canva, a design element (or just "element") is any object that you add to the composition of a design, whether it's a line, a shape, some text, a cut-out from a stock photo, or something else.
Canva has thousands upon thousands of design elements to choose from and add to your designs. Many of them are free, although you'll get a wider selection if you subscribe to Canva Pro, the graphic design tool's paid plan for $12.99/month or $119.99/year (to learn more about Canva's pricing, click here).
To view the elements available to you, create a Canva design, navigate to the "Elements" tab, and use the search form. I'm sure you will find plenty of design elements you like.
You're here reading this, so I take it you've already played around with some of Canva's design elements—but you don't know exactly how to change their colors.
So let's not waste any more time and help you solve it.
How to Change an Element's Color in Canva
It is important to note that you can't change the color of all elements. While you can change the color of lines, shapes, text boxes, and some icons and images, for example, the color of other elements like stock photo cut-outs is hard-coded and uneditable.
Now that we've gotten this out of the way, follow the step-by-step guide below to change the color of an editable design element:
Step 1: Fire up your favorite web browser and go to Canva.com.
Step 2: Log in to your Canva account and open the design with the element whose color you want to change.
Step 3: Left-click on the item to select it. You will then notice that some new tools are displayed in the top toolbar.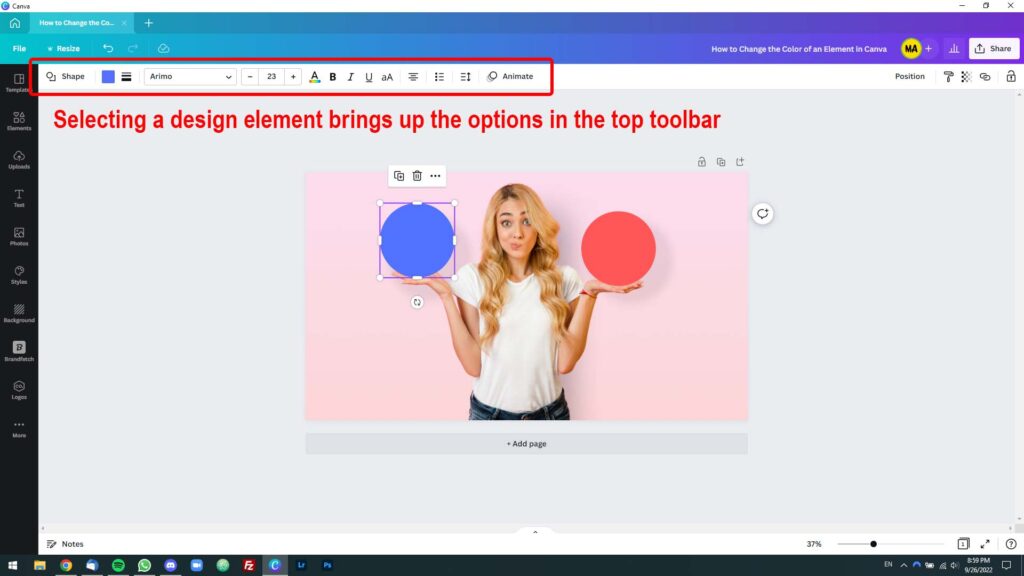 Step 4: For lines, shapes, and illustrations, the "Color" setting is on the left side of the top toolbar.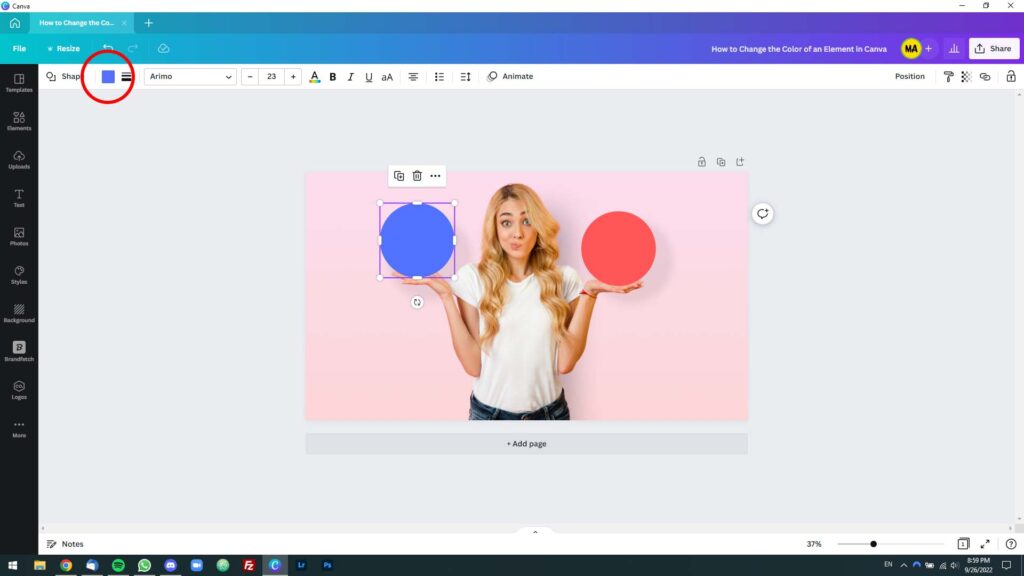 The color of headings, paragraphs, and text boxes can be changed from the "Text color" setting in the middle of the top toolbar.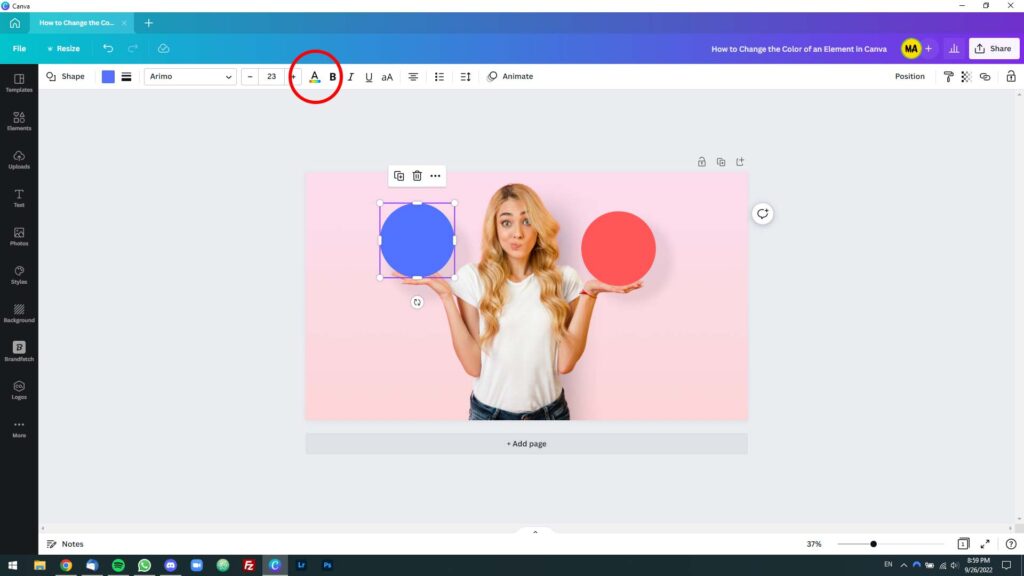 For you: We've written an entire article about changing the color of text in Canva. Go check it out!
Can You Change the Color of a Photo in Canva?
No, you can't change the color of a photo in Canva the way you can swap out one color for another in Adobe Photoshop. But that's not to say you don't have other options.
If you like a stock photo but its background doesn't match the rest of your design's composition, you can use Canva's background removal tool to turn the photo's subject into a cut-out.
Related: How to Remove Backgrounds in Canva
Another option is to select the image and then click on "Edit image" in the top toolbar to apply an effect to it. Canva offers a number of Instagram-like effects (and more) that let you change the colors of your images in a variety of ways.