"Hey, do you know how many Discord profiles you can have?"
Not the question you expect to hear from the contractor installing your new dishwasher, even if he is well aware of your Discord expertise. Context is everything, after all.
But a good question nonetheless. You know, maybe you're a developer or a QA person, and you need multiple accounts to be able to test your bot or app across environments. Or maybe you're just somebody who wants to have different accounts on Discord. Nobody's judging.
So, How Many Accounts Can You Have?
Here's the thing: The last time we checked, nothing in Discord's documentation mentioned a limit on the number of accounts that you can have. So unless you do something massive and get the attention of their team, you probably won't get banned for having multiple accounts.
Remember that the primary identifier for your Discord account is your email address. Since one email address can only be tied to one account, this means that you will need to use multiple email addresses if you want multiple accounts.
Pro tip: If you're on Gmail, you can add a "+something" to the end of your email address. This way, you can create multiple accounts on apps like Discord without having to use multiple email inboxes.
So you can have "name+one@gmail.com" and "name+two@gmail.com," and messages to both of these addresses will land in the "name@gmail.com" inbox.
How to Create a New Discord Account
Now that we've gotten this out of the way, the next logical question is, "How do I create a new Discord account?"
We have good news: If you've never done this before, it's easier than you probably think. For the exact steps, read on below.
Step 1: Go to Discord.com.
Step 2: Click on the "Open Discord in Your Browser" button.
Step 3: If you already have a Discord profile, you'll need to log out. And if you don't know how to do this, check out our tutorial for how to log out.
Step 4: Once the sign-in/sign-up form pops up, click on the "Need an account? Register" link.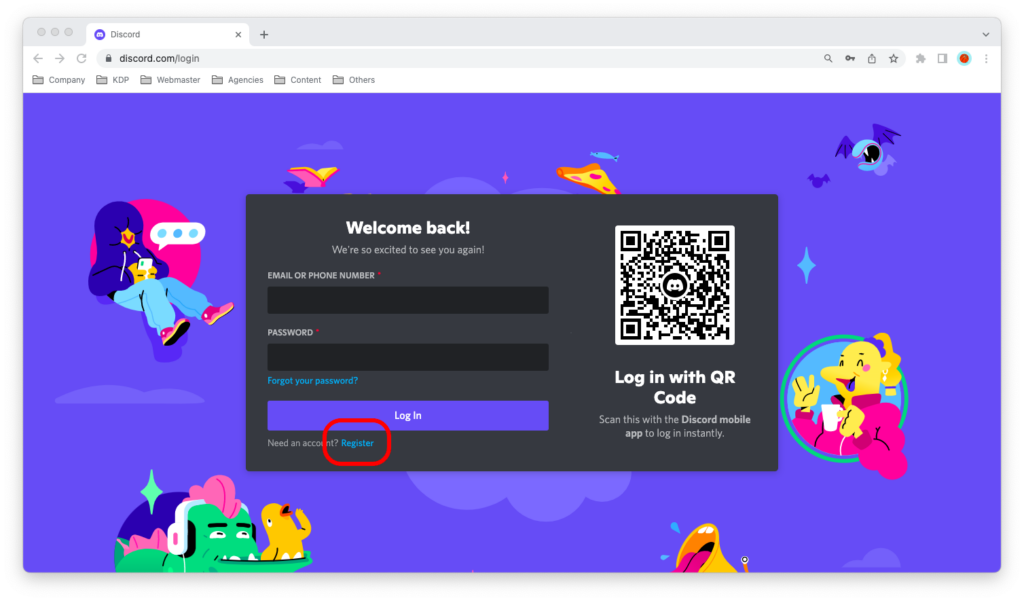 Step 5: Enter your email address, username, password, and date of birth in the registration form.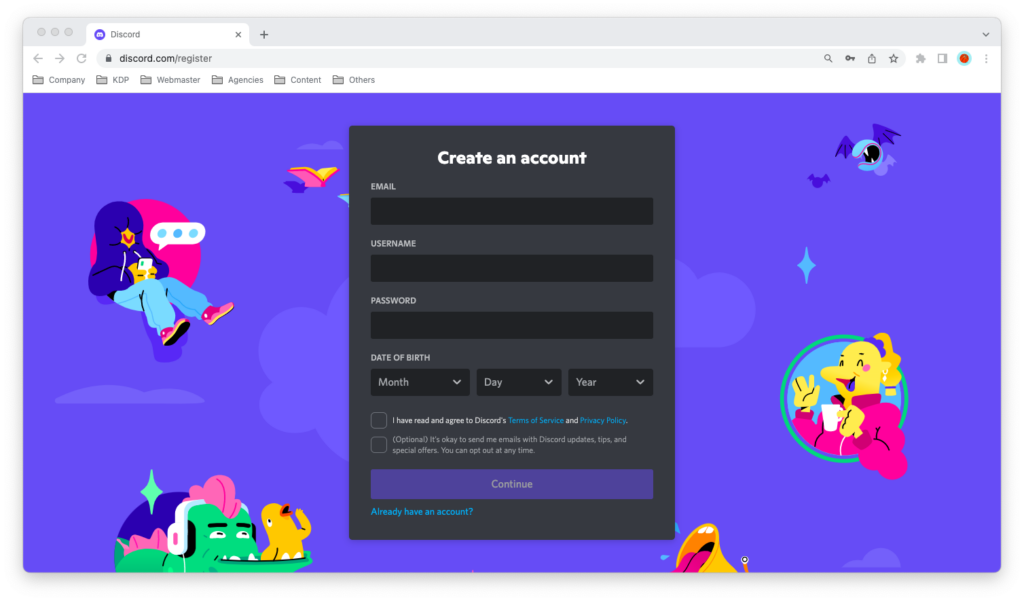 Step 6: Familiarize yourself with Discord's Terms of Service and Privacy Policy if you haven't already, then tick the acceptance box on the form.
Step 7: The purple "Continue" button at the bottom of the form will become clickable. Click it and finish the registration.
Can You Have Multiple Discord Accounts With One Phone?
No, one phone number can only be linked to one Discord account. However, you don't need to link a phone number to a Discount account to be able to use it. You can continue using the app with an email address and a username.
If, for one reason or another, you do want to link and verify a phone number to all your Discount accounts, then you would need different phone numbers.