Did you know that you can use Google Translate to translate an Excel spreadsheet from any language to English?
And no, before you ask, there's no copying, pasting, and guesswork involved. None at all. Trust me when I tell you that all you have to do is give the spreadsheet to Google Translate and let the tool do the work for you.
Just go to translate.google.com/?op=docs, select the "From" and "To" languages for translation, then upload the XLS or XLSX file to the tool and wait for the translation to finish.
The only condition is that your spreadsheet shouldn't be larger than 10 megabytes. When uploading XLS/XLSX files to Google Translate, there's no limit to the number of sheets, columns, or rows.
Steps to translating a spreadsheet into English:
Step 1: Fire up your favorite web browser and then go to translate.google.com/?op=docs.
Step 2: Select the input language on the left side (or let Google Translate detect it automatically) and then the output language on the right side (in this case, English).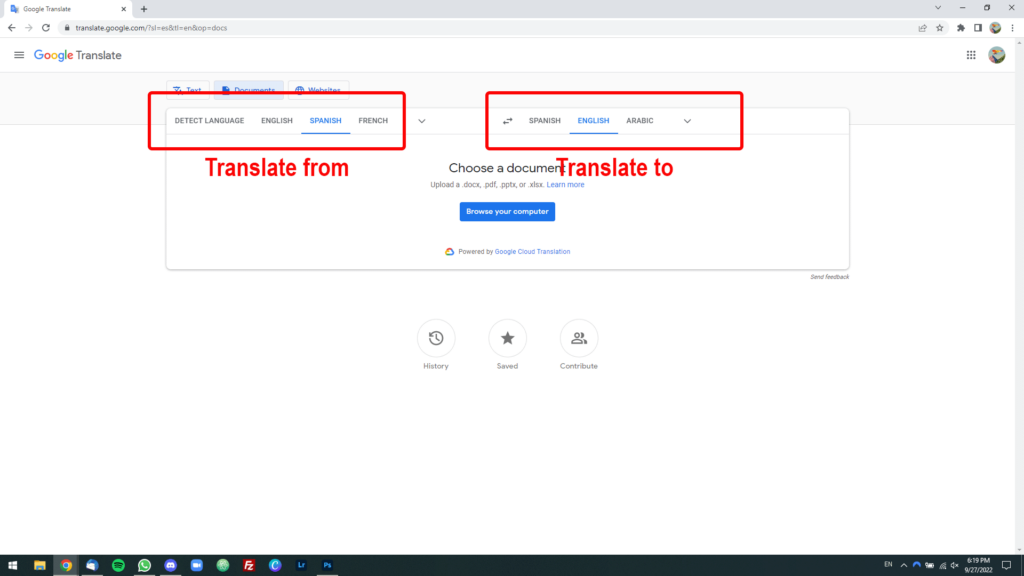 Step 3: Click on the blue "Browse your computer" button and upload the XLS or XLSX file you want to translate.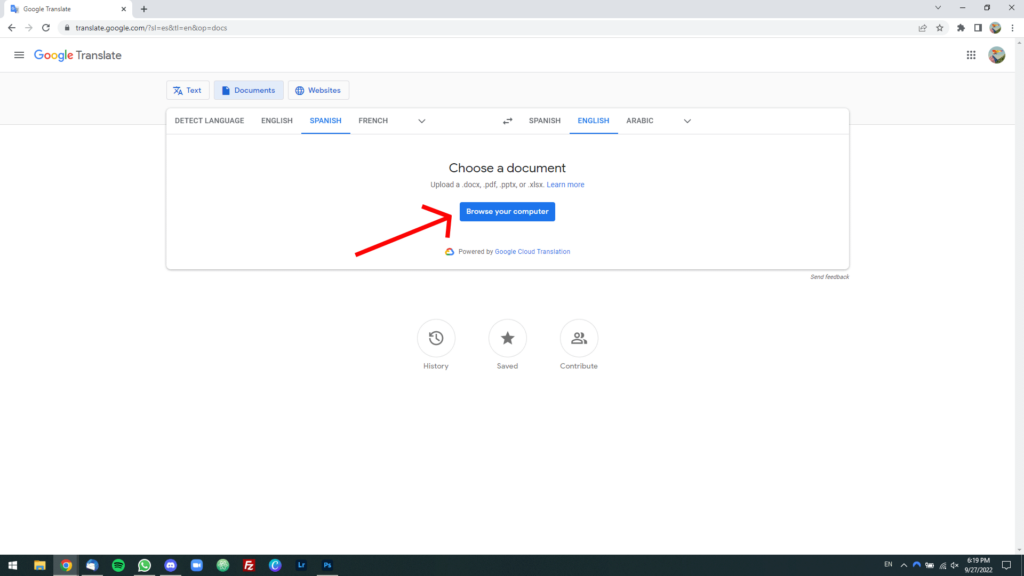 Step 4: Wait for the file to upload, then click on the blue "Translate" button.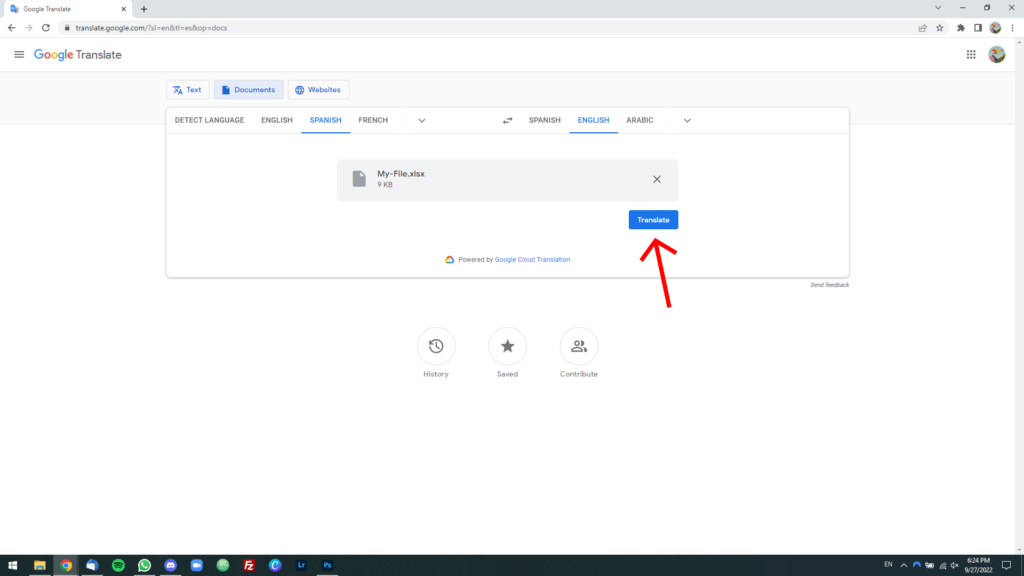 Step 5: Wait until the translation is finished. When it is finished, a blue "Download translation" button will appear. Click on it.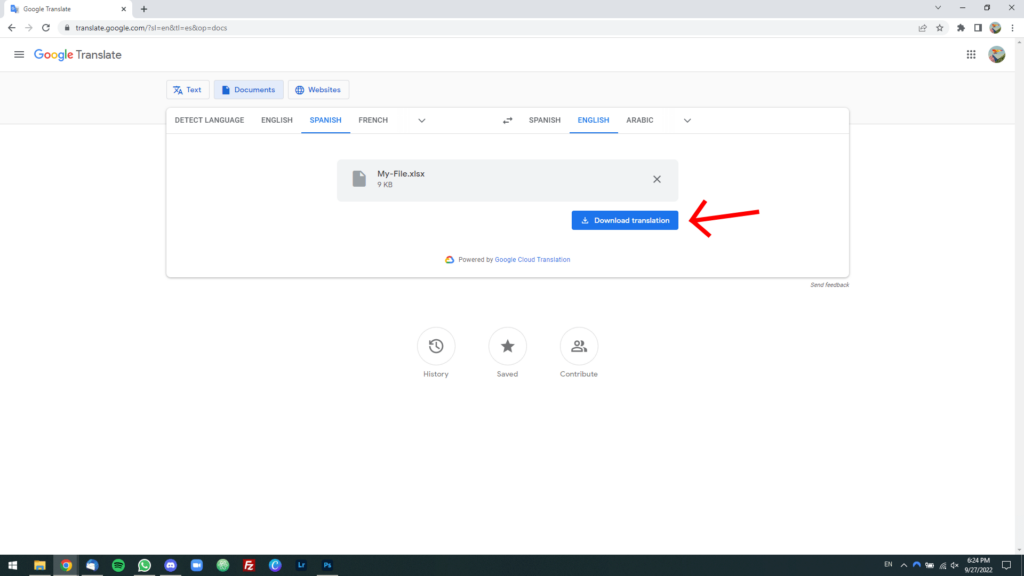 Step 6: A translated copy of the XLS or XLSX file will be downloaded to your computer. Open it and check if the translation worked.