Canva is a graphic design tool that lets you create the most stunning designs for your brand, digital products, and physical merchandise, even if you have no graphic design skills.
It's so good, it's used by 75 million people in 190 countries, who have used it to create more than 8 billion designs so far. (Hungry for more Canva facts? Check out our roundup of the most interesting Canva statistics you need to know about!)
What Are Design Elements in Canva?
Canva has a ton of elements that you can add to your designs. Some are free, others are premium.
To put it simply, design elements are objects that you add to your design. Think lines, shapes, frames, gradients, stickers, drawings, cut-out photos, and so forth.
If you are a Canva Free user, all the premium elements are watermarked. To remove the watermarks, you need to pay $1 to download your design and purchase a one-time use license.
If you're a Canva Premium user, you can use as many premium elements as you wish in your design. You will get a one-time use license when you download the design—and you don't have to pay a penny extra.
Whether you're a Canva Free or Canva Pro user, you're here because you want to learn how to search Canva for only the free design elements in the tool.
So let's get into it!
How to Find Free Elements in Canva
Step 1: Fire up your favorite web browser and go to Canva.com. Or if you have the Canva app installed on your computer, launch the app from the shortcut icon.
Step 2: Create a new design or open an existing design if that's what you want to edit.
Step 3: Select "Elements" from the left pane, then type in the search term for the type of elements that you want to look up (for example, "cats").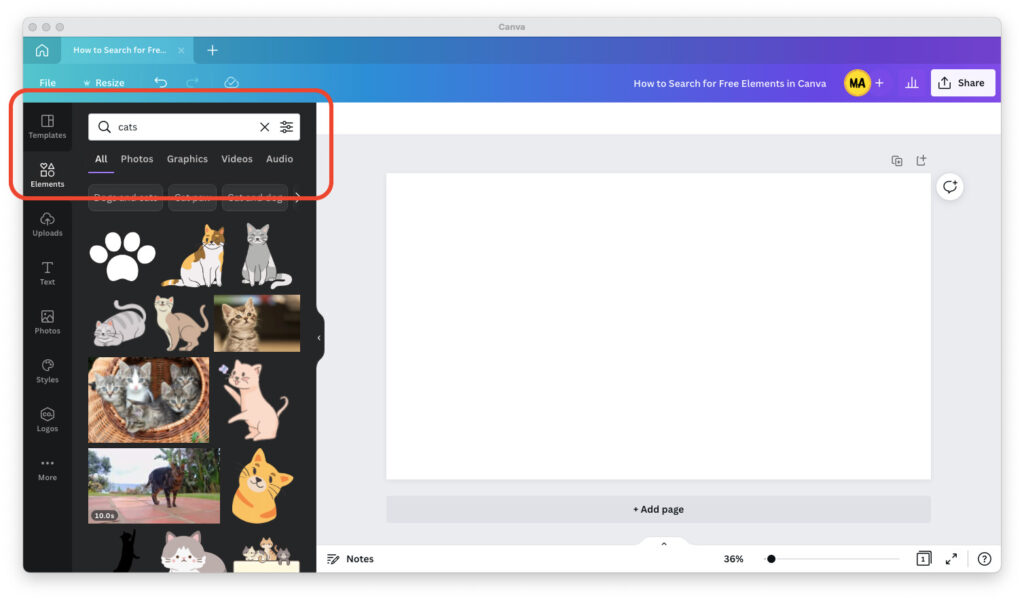 Step 4: Click on the filter icon in the right corner of the search box, then scroll to the bottom of the window that opens and search for the section titled "Price."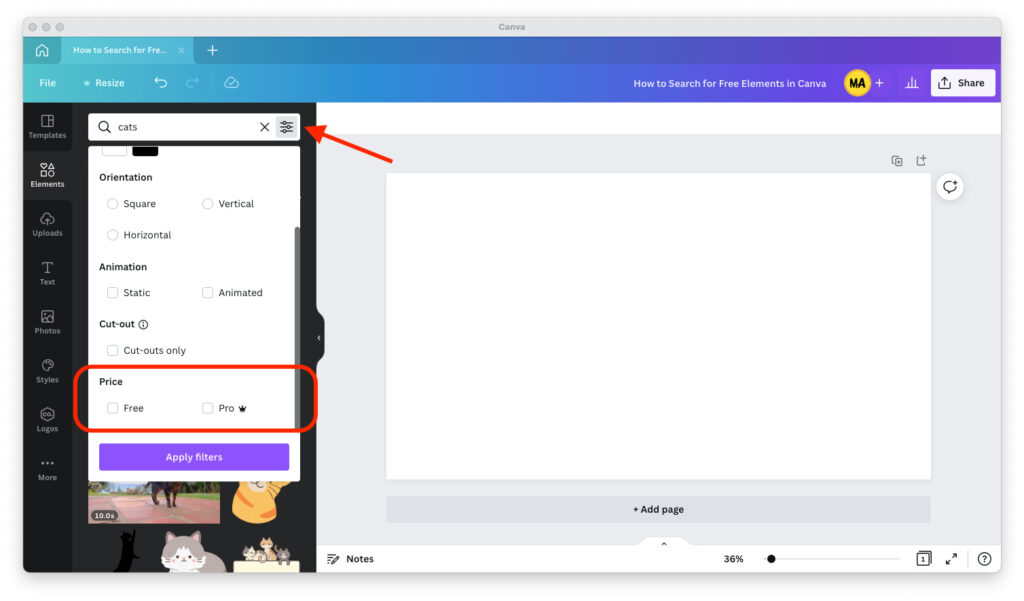 Step 5: Under "Price," select the "Free" option. Click on the blue "Apply filters" button.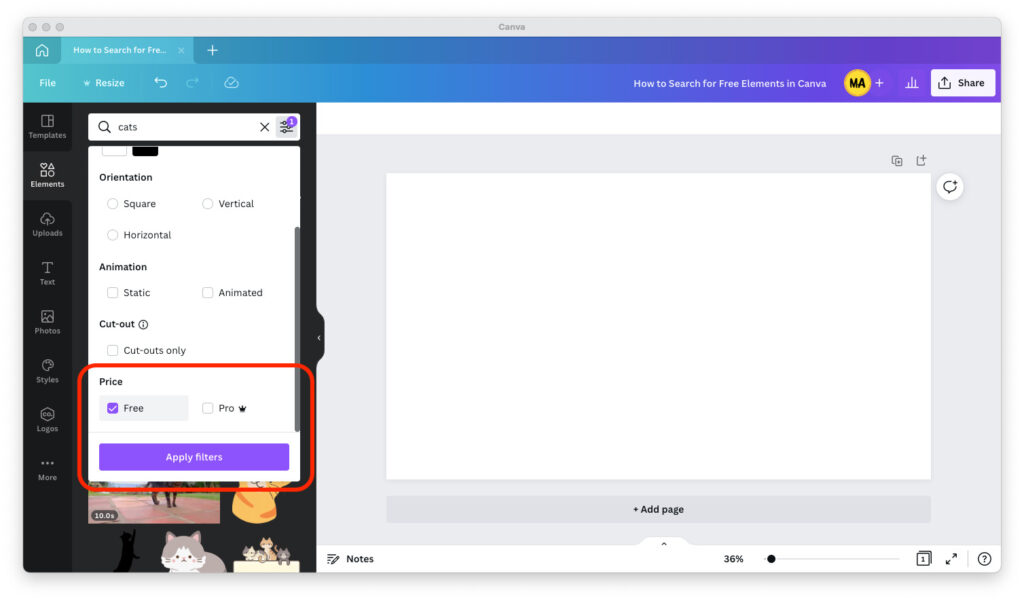 You're all set!
The window will close and your search results will be updated to show only free design elements.