WordPress is a free, open-source software for building websites that powers 43% of the websites on the Internet.
It's quick to install, easy to use, and can be customized and tweaked to every need, thanks to its library of tens of thousands of themes and plugins.
There are countless tutorials to help you with every aspect of installing WordPress, building your website with it, and publishing all kinds of content on it (and we've written a great deal of these ourselves).
But there wasn't a guide out there to help WordPress beginners answer the question, "Is WordPress easy to learn—and how do I get started?"
So we wrote it!
The good news is that learning to use WordPress is easy. It's very much like working with a text editor, like Google Docs or Microsoft Word, but with a few additional bells and whistles.
Let's take a look at the key concepts you can nail today to learn how to make the most of WordPress for your (or your client's, or your employer's) website.
What Is WordPress?
WordPress is a Content Management System (CMS).
It's a piece of software that you can install on a server and use to create and manage your website.
WordPress started out as a platform for bloggers, and it remains the best blogging platform on the market to this day. However, over time, it has evolved into a visual builder with a text editor that you can use for any kind of website—with or without knowing how to code.
If you want to learn WordPress, you need to learn about:
Pages and posts, and the categories and tags that you can create and assign to them.
How to design and publish pages and posts using the Gutenberg editor and the blocks that it lets you create.
How to customize the look and feel of your website with themes, and how to extend its functionality with plugins.
In the rest of this post, we'll walk you through each and every one of them. By the time you're done reading, you will *almost* become a WordPress whizz!
Pages and Posts
Right out of the box on a WordPress website, you can publish two types of content: pages and posts.
Pages are meant for evergreen content on a website, such as your website's home page, about page, contacts page, and so on.
Posts are meant for timely content on a blog, such as news, opinions, how-to guides, and answers to questions.
Both posts and pages in WordPress are created and edited with the Gutenberg editor, but the similarities between them end there.
The difference between posts and pages on a WordPress website is that the publishing date is important for posts, while it doesn't matter for pages. Also, posts can be sorted into categories and tags, while pages cannot.
Example:
Say you're creating a blog about smart light bulbs.
You'd publish your "About Me" and "Contact Me" content as pages.
You'd publish your guides, like "How to Choose the Right Light Bulbs for Your Living Room," reviews, like "Philips Hue Smart Lights Review," and roundups, like "The Best Smart Light Bulbs for Your Home," as posts.
Themes and Plugins
WordPress has themes, allowing you to change the look and feel of your website, and plugins, which let you extend its functionality, like adding social media sharing buttons and more.
When it comes to plugins and themes, two main things make WordPress so powerful:
First, there are thousands of free and paid themes and plugins available for WordPress. No other content management system has this big and active of an ecosystem.
So there's a theme and plugin for every website. Whether you're building a blog, starting a news site, or creating a brochure-like site for your business, there's a WordPress theme and plugin for your needs out there.
Second, it's the most popular content management system, so you can count on frequent updates and exciting new features that make it easier and easier for you to manage your website.
Let's take a closer look at both of these.
What Are WordPress Plugins?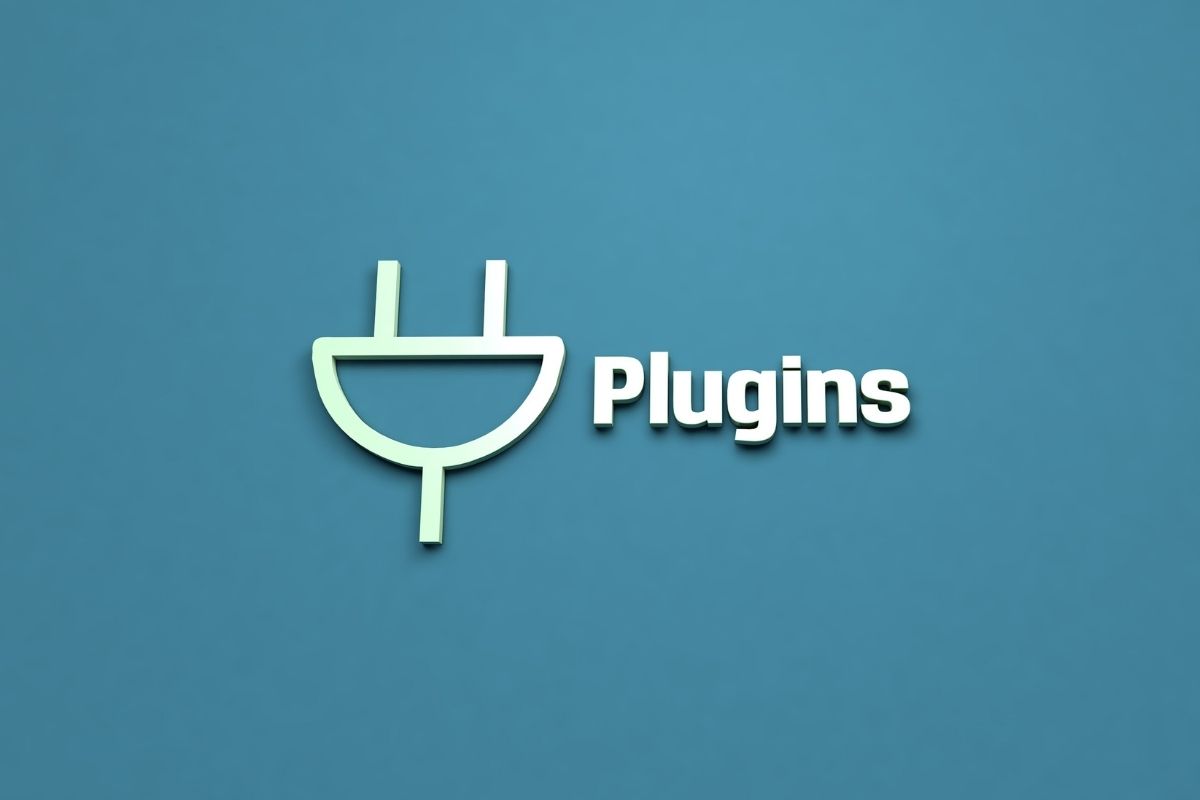 Plugins are extensions that allow users to extend the functionality of their WordPress site. Plugins add new features to your site, or let you tweak the default features of the WordPress platform.
For example, you can use plugins to create contact forms, photo galleries, and more. Plugins can also be used to integrate social media feeds, run an online store, or even manage membership sites.
Some plugins are used in the front end, where users interact with them.
Other plugins are used behind the scenes, where they do things like backing up your website and restricting the number of times users can get their passwords wrong for security reasons.
Some help you manage internal links or build link juice for SEO.
There are tens of thousands of different plugins, and new ones are constantly being developed.
Most plugins are free. Some, however, are freemium or paid. Of those that are paid, some have a one-time fee and others are sold as part of a subscription.
And, if you want a custom plugin, you'll have to pay a WordPress developer to make it! If you're technical—and you know HTML/CSS and PHP/MySQL—you can even create your own plugins!
What Are WordPress Themes?
Themes determine the style, or overall design, of your website. A theme controls every aspect of the appearance of your site—logo, colors, fonts, layout, and more.
There's a WordPress theme for every kind of website, from blogs, magazines, and news publications to corporate websites and online stores. Each and every one of them is made to make your website look good and be easy to use.
Some themes are free, and others cost money. Certain paid themes, like the ones that you can buy from ThemeForest, are sold for a one-time fee. Others, such as Elegant Themes' Divi theme, are sold on a subscription basis.
What's cool is that all themes are easy to install—and most paid themes have freemium versions that let you try them out.
All you have to do is open the WordPress admin panel, go to "Appearance," select "Themes," and click on "Add New." You can then browse the 5,000 themes in the WordPress theme library.
What Are WordPress Blocks?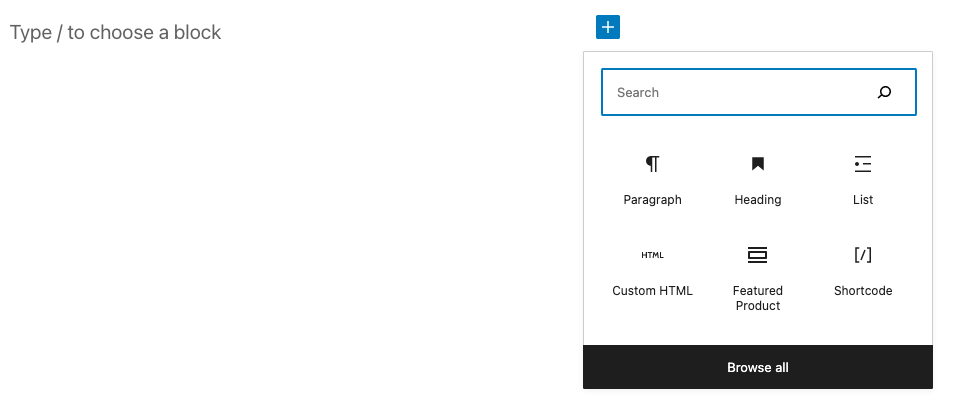 In WordPress, the text editor is called Gutenberg.
And the Gutenberg editor lets you create and edit posts and pages by adding blocks.
A block is a single piece of content, like a heading, a paragraph, an image, a gallery, or an embedded YouTube video, that you can insert into the content of a page or post.
There are many blocks to choose from, and there are many WordPress plugins that let you add additional blocks to the Gutenberg editor.
There are regular blocks and reusable blocks.
A regular block is just what it sounds like—it's a single heading, paragraph, or media that you add to a page or post and forget about after publishing.
But you can turn any regular block into a reusable block by saving it as one. Once you've saved a reusable block, you can insert that block into other posts and pages.
Reusable blocks are really handy for when you want to add repetitive content to the start or end of your posts; we use them all the time at Maker's Aid.
What Is The Gutenberg Editor On WordPress?
For many years, the WordPress editor looked and felt like the text editor you get when creating a document in Google Docs or Microsoft Word.
It was a good editor—its ease of use is partly what made WordPress such a popular content management system in the first place—but it became outdated over time.
So Automattic, the company behind WordPress, and the WordPress development community worked together to create the Gutenberg editor.
With the Gutenberg editor, you create content by creating blocks. These blocks give you much more freedom over the layout of your pages' and posts' content, and you can drag and drop them to rearrange them however you want.
The Gutenberg editor and its blocks, even though they were met with resistance by some long-time WordPress users, made it much easier to create beautiful and functional websites without knowing how to code.
How Do I Install Gutenberg If It Isn't Already Installed?
To install the Gutenberg editor, follow these steps:
Step 1: Open your WordPress dashboard. Click on "Plugins" at the top left corner of the screen. Then scroll down until you see "Add New."
Step 2: Search for the plugin "Gutenberg," then click on "Install."
Step 4: The plugin will download to your WordPress website. Click on "Activate Plugin."
Step 5: Go back to your Dashboard and open your Posts section.
You should now be able to see the Gutenberg editor when creating a new post or editing an existing one.
Why Should I Use Gutenberg?
Gutenberg is fast and easy to use. It saves you time and effort. Plus, you get better results.
With the old editor, you had to write HTML or CSS code if you wanted to change the layout of your pages' or posts' content.
With Gutenberg, you can easily add columns, rows, separators, and other design elements to your page or post with just a few clicks.
Gutenberg is the future!
Is WordPress Easy For Beginners?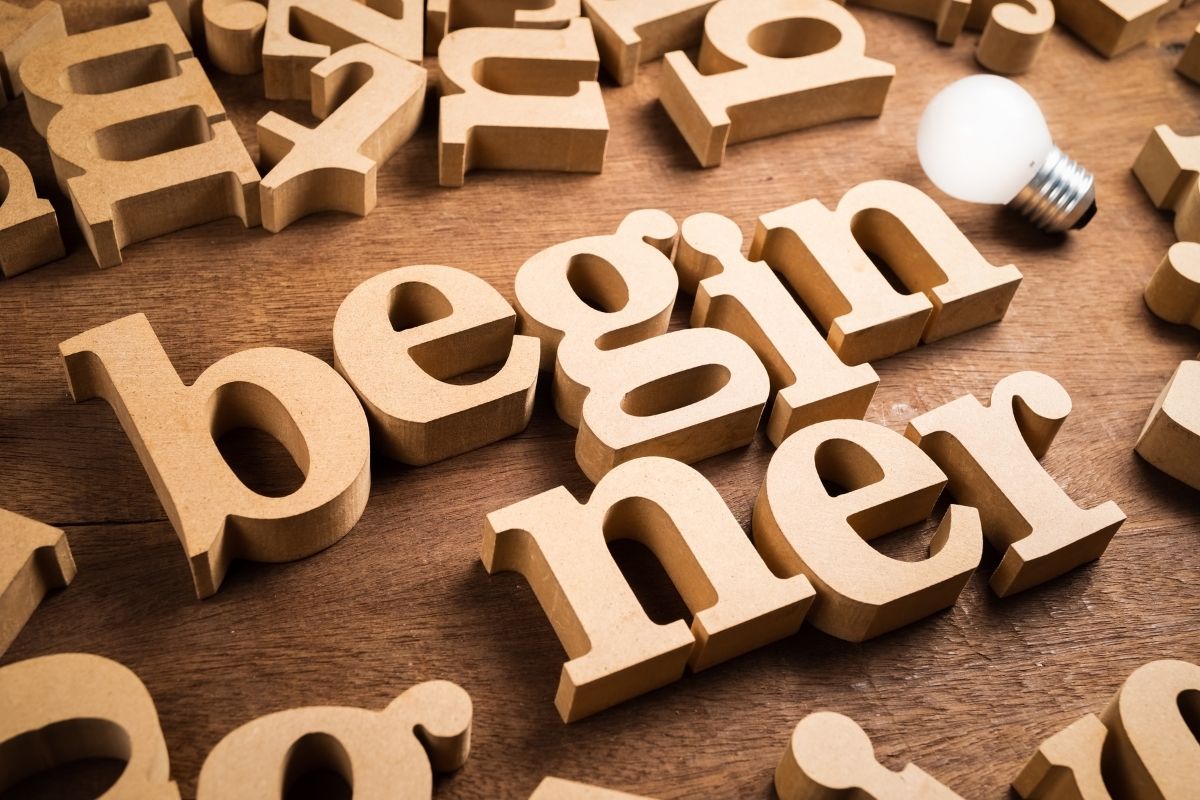 One of the best things about WordPress is that it's easy to learn.
You can start using it right away, without having to go through a lot of tutorials or classes.
WordPress itself isn't difficult to use. It's quite simple to set up and get running. You can start your site by choosing WordPress' default template or by finding the one that you like the most.
You can use the built-in features to make your site more attractive. Or you can extend your site's functionality by installing plugins and tweaking the settings.
Whatever you choose, it won't take you longer than a few days to get used to using WordPress.
And, unless you have very specific requirements, chances are you can have your website up, running, and filled with content within the first week.
In fact, in many ways, WordPress can serve as a gateway into the larger world of website design and running online projects. And as you continue to dig deeper into WordPress and website design, they expand and expand right along with you, and take you as far as you'd like to go.
There are many different options when it comes to running WordPress.
You can create a WordPress website for free on WordPress.com, which we recommend for beginners, or you can purchase web hosting from a company like Namecheap.
You can also even download and install WordPress on your computer. (For WordPress to run on your computer, you will need to install a local server with MAMP, WAMP, or, our favorite, Local.)
This last option is the most complicated. But if you're interested in learning how to make a website and you want to get into the basics of web development, then this is the right option for you.
Conclusion
There's a reason why WordPress has stuck around for so long, and why it still powers the majority of the websites on the Internet. It's fast, simple, and easy to use. And now, you know where to start!