So you want to learn digital marketing, but you are not quite sure what it is and what it takes to learn it?
As a digital marketing agency working with major brands, fast-growing startups, and big-time influencers, we've trained members of our teams (and our clients' teams) at all levels and in all aspects of digital marketing, and we know how intimidating it can seem at first.
This is why we sponsored this guide. When you finish reading it, you will know what digital marketing is, you will be familiar with its main components, and you will know exactly how and where to start learning it.
What Is Digital Marketing?
Every day, billions of consumers buy products and subscribe to services through paid ads and organic content on websites, search engines, social media platforms, and even their email inboxes.
Digital marketing is the art and craft of promoting your products and services through these channels by running ads, creating content that appears on Google and YouTube, and working with reporters and influencers to get mentions of your brand.
In other words, digital marketing is the process of shaping a message and investing resources—time, talent, money—to turn the people who come into contact with it into paying and returning customers.
Is Digital Marketing Hard to Learn?
Digital marketing is easy to learn and hard to master. It requires knowledge in many different areas and a wide range of skills to attract, engage, and retain customers with your brand.
If you're new to digital marketing, we know the first steps can be intimidating, which is why we sponsored this guide. We'll show you how to learn digital marketing for free, and point you to the best paid courses if you want to dive deeper and get certified.
The Components of Digital Marketing
Online Advertising
A great deal of the information on the Internet, including this article, is free. To keep it that way, the organizations and individuals that publish content on the web work with intermediaries that sell ad space on their websites, mobile apps, podcast episodes, and YouTube channels.
As a digital marketer, one of the most important skills you need to master is advertising online. There are different channels for online ads, and not all channels fit every message, so learning how to select channels—and how to create compelling advertising campaigns for that channel—is mission-critical.
Display ads are the text, image, and video ads that appear on websites and mobile apps as people use them. For example, this website has ads that are displayed within this article. Right now, marketers are outbidding each other so that their ads, and not the competition's, are shown to you.
Native ads are also displayed on websites and mobile apps, but they appear natively on the website. You know how, when you're reading an article on a news site, right below it there's a "Recommended Articles" section? These articles are actually links to advertisers' websites that bid for them to appear there.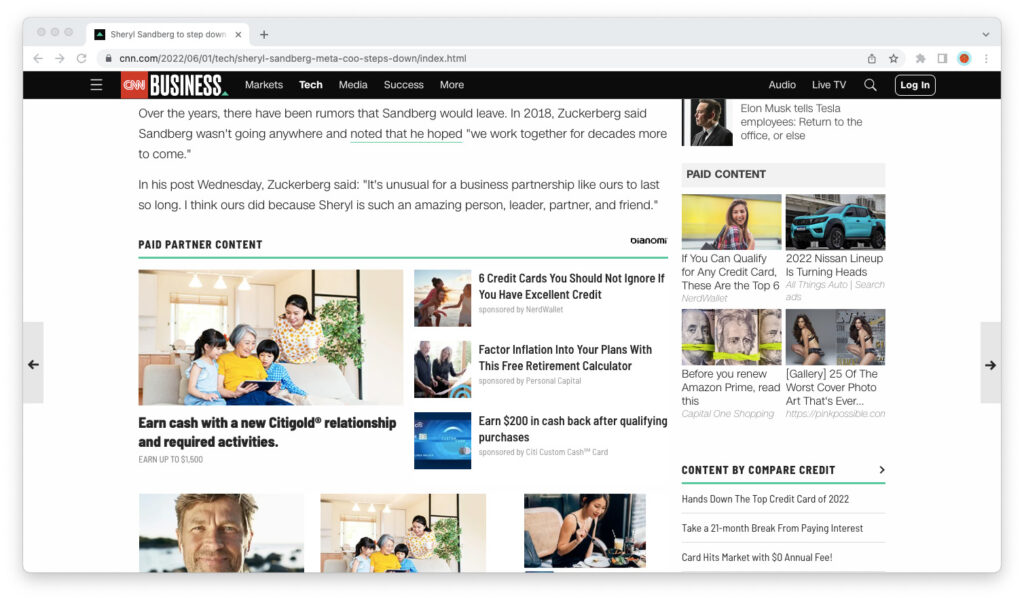 Pay-Per-Click (PPC) ads are the text ads that show up at the top of search engine results pages when someone searches for specific terms, called "queries," on those pages. With PPC advertising, digital marketers can get their message in front of thousands upon thousands of searchers a day and get them to visit their websites.
Social ads are the ads on social networks such as Facebook, Twitter, Instagram, YouTube, and TikTok. These ads can take on many shapes and forms, from image and video ads to carousels, products, product collections, and even opt-in forms.
Email ads are the ads that appear in your email inbox. Many email providers, including Gmail, Yahoo! Mail, and Outlook.com, offer their services for free and make money by selling ad space to advertisers who want to get their message out to their users.
The channels and the ads that appear on them are constantly changing and evolving, and it's important for any digital marketer to be able to keep up with those changes. Most digital marketers rely on marketing intelligence services like eMarketer and WARC to stay on top.
Content Marketing
Advertising isn't the only way to get your message out there as a digital marketer! There's also content marketing, or the process of creating and sharing helpful, free content that attracts prospects, turns them into leads and then converts them into customers.
Blogging is the process of creating a blog and publishing content on it. You then promote that content to your audience by running ads, linking to it in your newsletters, and sharing it on your social media. Over time, the content gets crawled and indexed by search engines like Google and Bing and gets traffic from them organically.
Email marketing is the process of attracting and converting customers through email messages. There are many ways to do email marketing. Some brands have email newsletters that they send out to a subscriber base regularly. Others create email sequences that take new subscribers through the same flow. The one thing in common is that email marketing is there to establish a relationship and build trust.
Video marketing is the process of creating video content for your brand on YouTube and TikTok. YouTube is often called the second-biggest search engine and, with 1 billion active users, TikTok is quickly catching up. Unsurprisingly, savvy marketers want their brands to have a big presence on these platforms.
Podcast marketing is like video marketing, but with podcasts. Every day, people listen to podcasts while they work, commute, or do chores around the house. Getting your brand's message out there, whether with your own content or sponsored content, can increase awareness and drive sales.
Viral marketing is the process of creating content that's designed to spread virally on social media platforms. The failure rate is very high—much of the content created does not go viral at all. But when it does, it becomes very popular and provides high brand awareness. These days, almost all viral content is short and visual; think of TikTok videos and YouTube shorts.
Content sponsorship is the process of creating (or sponsoring the creation of) entertaining or educational content on other people's websites, podcasts, or YouTube channels with the goal of building trust and attracting them to your site. In fact, that's exactly what we at The Agency That did with this article at Maker's Aid (and as you can see, it works)!
Search Marketing
Search marketing is the process of using search engines, like Google, Bing, and DuckDuckGo, to drive traffic to your website.
Generally speaking, there are two types of search marketing: paid search marketing, called Search Engine Marketing (SEM), and organic search marketing, called Search Engine Optimization (SEO).
What is Search Engine Marketing (SEM)?
Every search engine on the Internet has an ad-buying platform that allows marketers to bid for their ads to show up at the top of search results for specific queries.
Search Engine Marketing (SEM) is the process of buying these ads to ensure that your brand and its products and/or services are visible to those looking for solutions to their problems.
To help you connect the dots between the previous parts of this article and what you're reading now, Search Engine Marketing (SEM) is largely done by buying Pay-Per-Click (PPC) ads.
What is Search Engine Optimization (SEO)?
Some people do a search on Google and click on the ads that appear at the top. Others ignore the ads and scroll down to the non-sponsored content that Google's algorithm has ranked organically for their search query.
Search engine marketing (SEO) is a process of researching the terms that people search for in search engines and creating content that answers their questions—or that meets their informational needs—to increase your website's visibility and get more visitors.
As you may have guessed, Search Engine Optimization (SEO) is one of the many ways to do content marketing.
Reputation Marketing
Reputation marketing, also called Online Reputation Management (ORM), is all about building or improving your brand's reputation online. Buying ads and creating content will get you far, but if your products and services don't have good customer reviews and positive mentions from influencers, much of your audience won't trust you.
Reputation marketing refers to the steps you take to list your brand on review platforms like TrustPilot and get customers to leave reviews there. That way, when potential customers search for your brand, they know they can trust it.
But ORM isn't limited to just one review platform. If you're marketing a brick-and-mortar store, for example, you want it to be well-reviewed on Google Maps. If you're promoting a hotel, you will want it to be listed (and highly rated) on TripAdvisor and Yelp.
When running a campaign to increase awareness and build trust, it is not uncommon for reputation marketers to work with influencers (or influencer agencies) to get their product or service in their hands and in front of their audience with an endorsement.
Where to Learn Digital Marketing
Now that you know what digital marketing is and what its components are, how can you start learning more about it?
Google the terms in this article:
Well, if we at The Agency That were to start from zero today, we would write down each one of these terms on a piece of paper, then google them one by one and dive deep into the interwebz to learn all about them!
Learn inbound marketing (and get certified for free):
If you're looking for a more structured approach to learning digital marketing, we recommend learning inbound marketing—a marketing methodology developed by CRM platform provider HubSpot that's the most popular (and widely accepted) marketing methodology in the industry.
Oh, and did we mention that not only are HubSpot's induct marketing courses free, but they also offer free certification? So when you are done, you will not only learn the foundational digital marketing skills you need to get started, but you will also have a badge to show off on your LinkedIn profile!
Complete a training course at the Digital Marketing Institute (DMI):
If you want to go through a curriculum course and get certification that's recognized globally, by the world's leading employers, consider taking the Digital Marketing Institute's Certified Digital Marketing Professional (CDMP) course.
The Digital Marketing Institute offers a number of other courses that allow you to specialize in other areas once you've mastered the basics. The institute works with some of the largest marketing associations and employers of marketing professionals in the world, so its programs are very practical and always up to date.