So you own a Mac or MacBook, and you're wondering if you can use Google Chrome as your browser?
Why, yes, you can install Google Chrome on a Mac! Just go to google.com/chrome to download the installer, then open it and drag the Chrome icon into the Apps folder.
Not only does Google Chrome work on your macOS computer, but it also gives you the fast, secure, and easy-to-use browsing experience that you can expect from the world's best browser.
If you're not sure how to do this, read on. This guide will take you through the process step by step and with screenshots.
How to Download Google Chrome
Step 1: Go to google.com/chrome.
Step 2: Click on the blue "Download Chrome" button.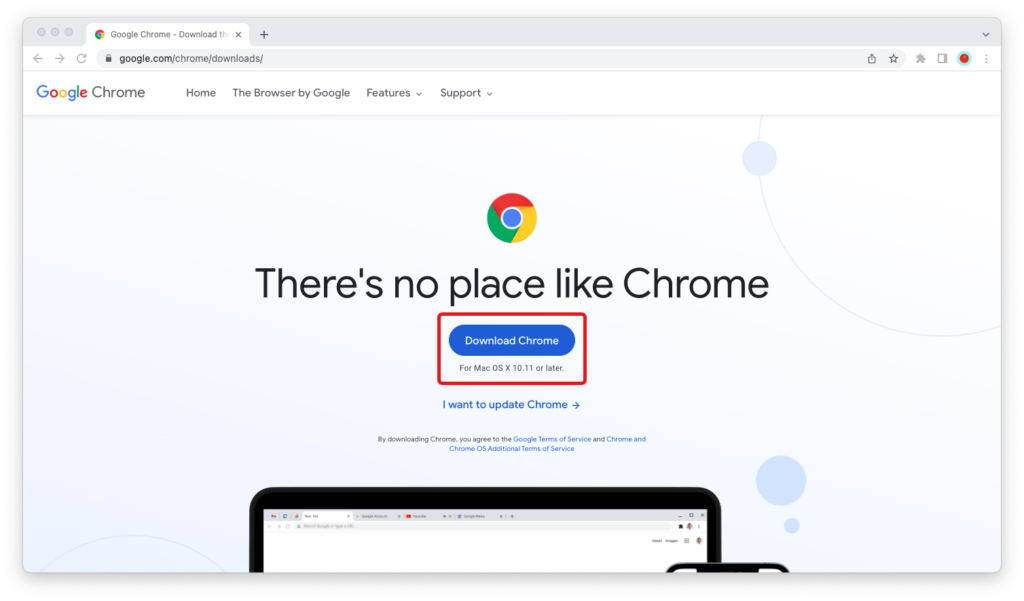 Step 3: Within a few seconds, the file googlechrome.dmg should start downloading to your computer. If it doesn't, click on the blue "Download Chrome manually" link just below the button.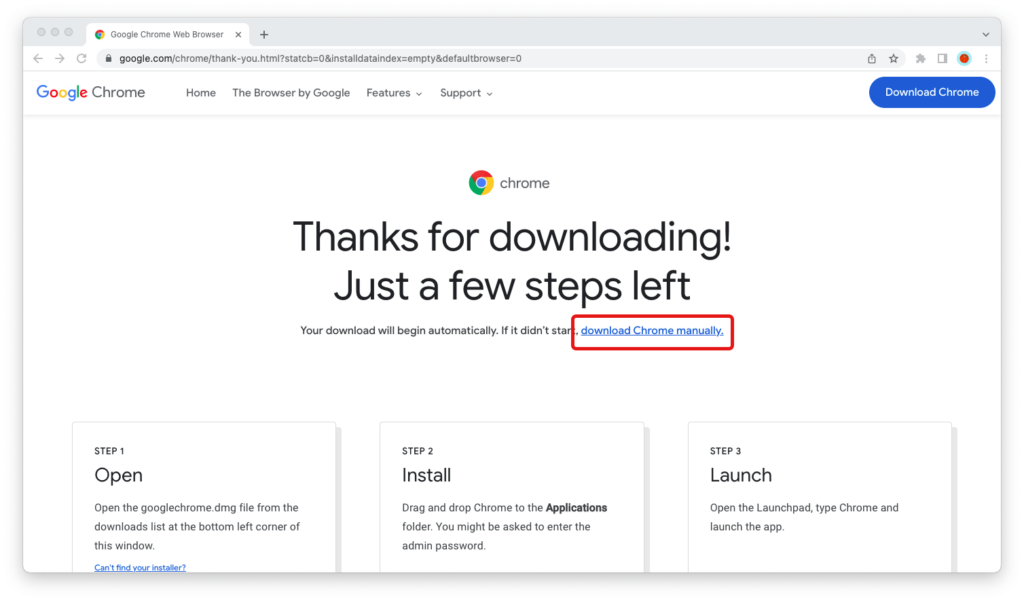 The file googlechrome.dmg is almost 200 megabytes in size. Depending on the speed of your Internet connection, it may take a few seconds to a few minutes to complete the download.
How to Install Google Chrome
Step 1: Once you've downloaded googlechrome.dmg, double-click it and the Google Chrome installer will open.
Step 2: Pick up the Google Chrome icon with the touchpad or Magic Mouse, and then drag it to the blue folder icon for the Apps folder.
You may be prompted to enter your password. Once you have done so—and you can find the Google Chrome app in the Apps folder—you've successfully installed the browser and you're all set to go.
Step 3: Now, it's time to clean up files and free up space after the installation.
First, go to your desktop, right-click on the Google Chrome icon, and click "Eject Google Chrome." Then put the googlechrome.dmg file from your "Downloads" folder in the bin and empty the trash.