Don't know where to see page views for your website in Google Analytics?
Well, let's just say you're not the only one. Many users find Google Analytics so confusing that it intimidates them.
The good news is that it doesn't have to be this way. To get around Google Analytics and check your site's page views, you just need to know where to click. It's a good thing you stopped by here because that's exactly what this guide will show you!
How to See Your Page Views in Google Analytics
Step 1: Fire up your favorite web browser and visit analytics.google.com.
Step 2: Log in to your Google account and open the Google Analytics property whose page views you want to see.
Step 3: Find the "Reports" report in the left sidebar. Click on it.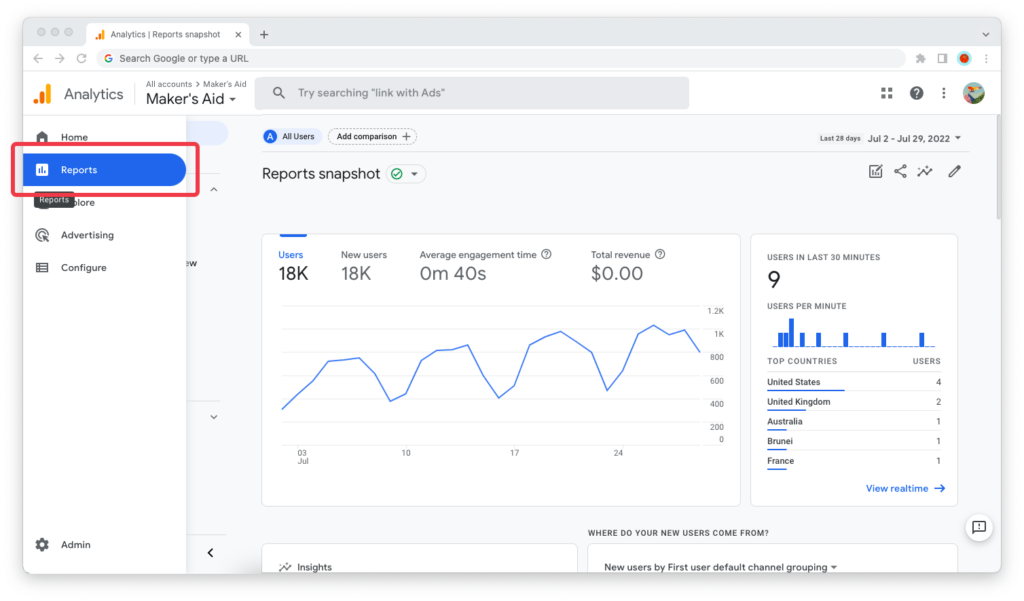 Step 4: Find the "Engagement" topic in the "Life cycle" collection. Expand it and go to "Engagement overview."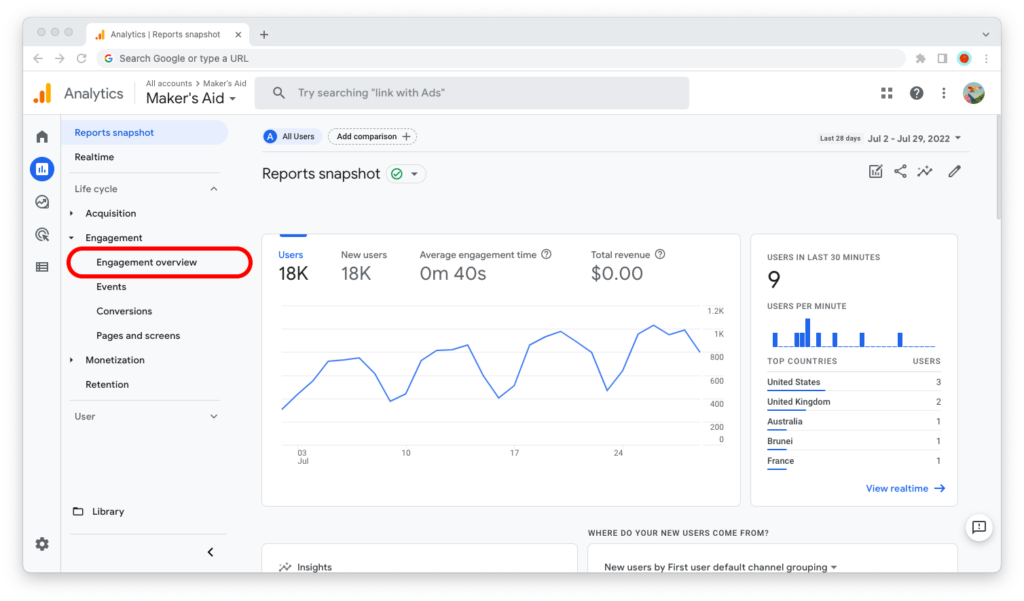 Step 5: Scroll down until you see the "Views" metric. That's the page views.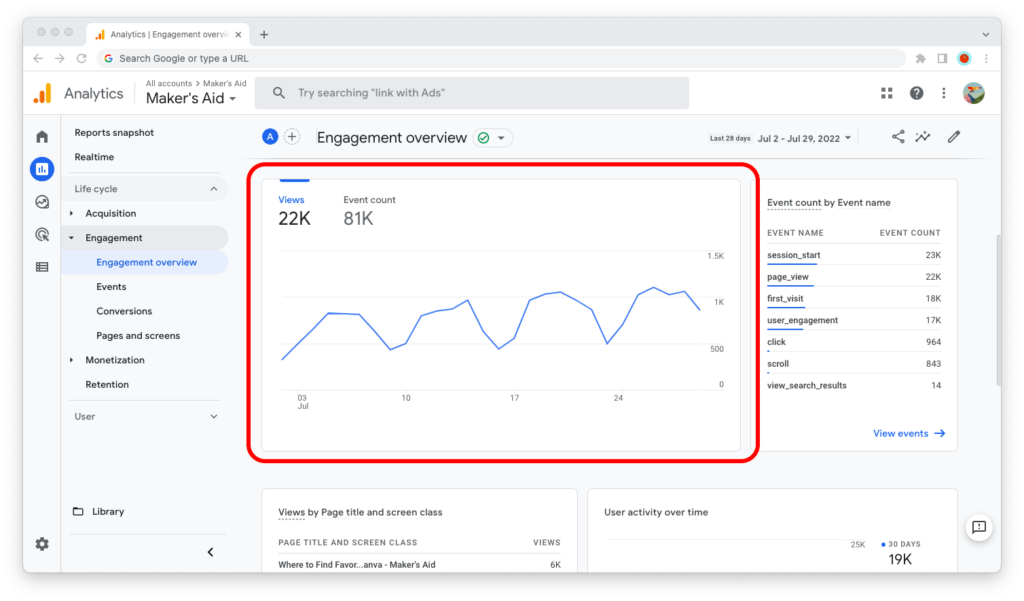 By default, Google Analytics shows you data for the last 28 days. You can adjust that by clicking on the date range in the upper-right corner of the browser window.
When it comes to the date ranges readily available in Google Analytics, some of your options are:
Today
Yesterday
This calendar week or last calendar week
Last 7 days
Last 28 days
Last 30 days
Last 90 days
Last 12 months
This year
Last calendar year
Of course, you can also set up custom date ranges.
What Counts as a Page View in Google Analytics?
Now that you know how to check your website's page views in Google Analytics, let's take a minute or two to talk about what page views exactly are.
A page view, which really is the "View" metric in Google Analytics 4, is what is recorded when a user sees a page on your website or a screen on your mobile app once.
In other words, when a user visits a page on your website, that's a page view. Repeated views are also counted. So if they refresh their browser tab and see the page again, that's a second page view. If they go to another page, that's a third pageview, and so on, and so on.
So page views are the total number of times your website's pages are viewed by visitors in any given time period.
What Do Page Views in Google Analytics Tell You?
By tracking page views of your website, you can determine if more people are visiting it over time. This can help you understand if traffic to your site's pages is growing or shrinking.
For example, if your website had 25,000 page views in January and 50,000 page views in February, that's 100% growth. Just remember that these page views can come from both new and returning users, and that one user can generate multiple page views in a single visit.
Many website owners find it useful to also track the number of page views on individual pages. This way you can see how the visitorship of the pages rises and falls over time. After all, it's important to keep track of the most successful URLs on your website so that you can strengthen the ones already popular and create more like them.
Of course, don't rely on the page views metric in isolation. It's as useful as the speedometer on your car—as long as it isn't the only thing you rely on for your whole trip.
In Conclusion
To see your website's page views in Google Analytics 4, open the "Reports" tab and go to "Engagements overview" in the "Engagement" topic.