Technically, you can't secure a Photoshop PSD file with a password. But you can archive it in a ZIP file and password-protect the ZIP file. Without this password, the recipient of the file will not be able to open the contents of the archive.
To do this, install the free and open-source file archiving program 7-Zip on your Windows PC or macOS computer (you can download the installer from the program's official website) and follow the step-by-step guide below.
How to password-protect a PSD file with 7-Zip:
Step 1: Right-click on the PSD file you want to password-protect, then expand the "7-Zip" context menu and click on "Add to archive…"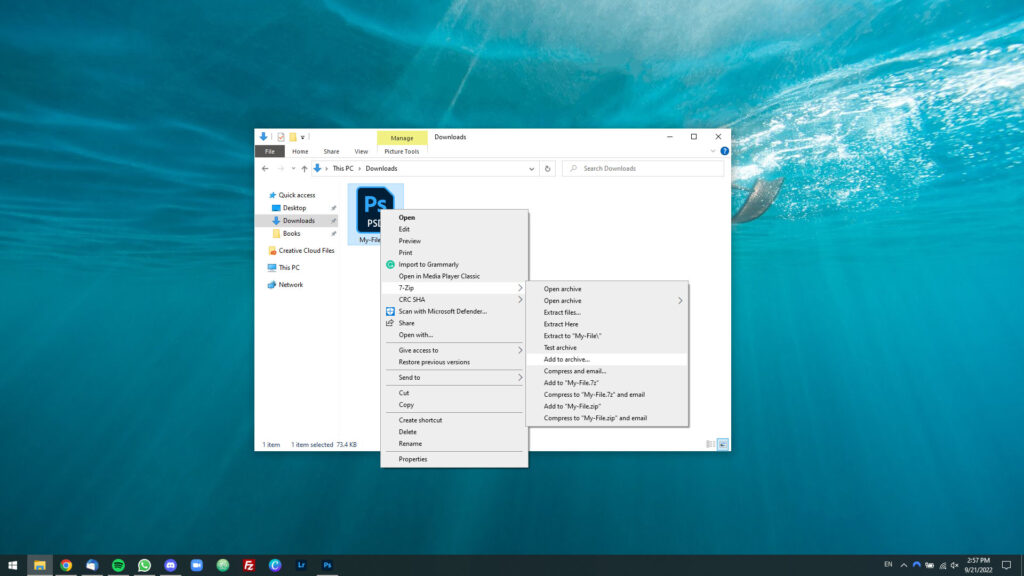 Step 2: A modal window will pop up. Select "zip" from the "Archive format" dropdown list in the upper-left corner of the window.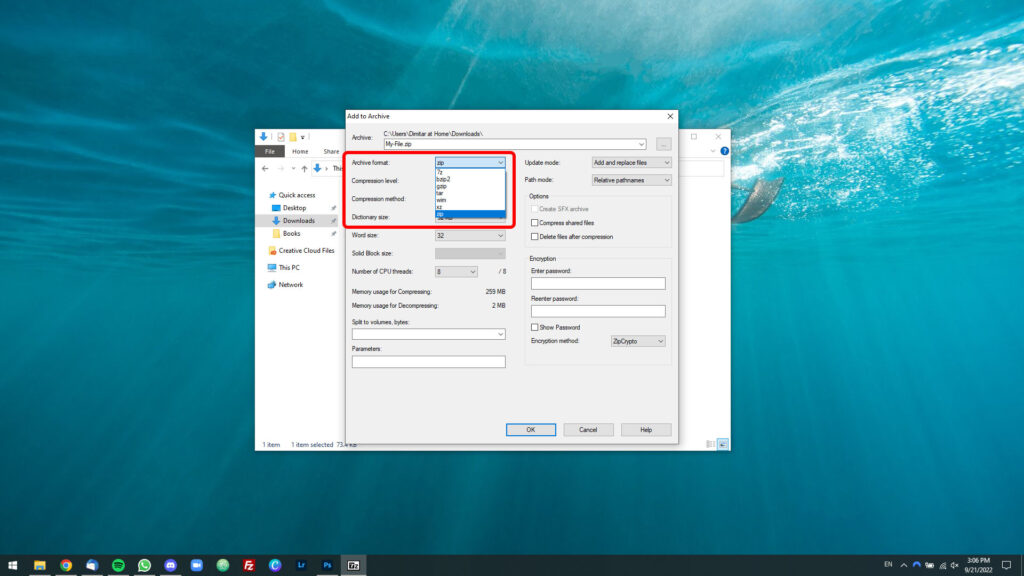 Step 3: Enter and confirm the password in the "Enter password" and "Reenter password" fields under "Encryption" in the lower-right corner of the window.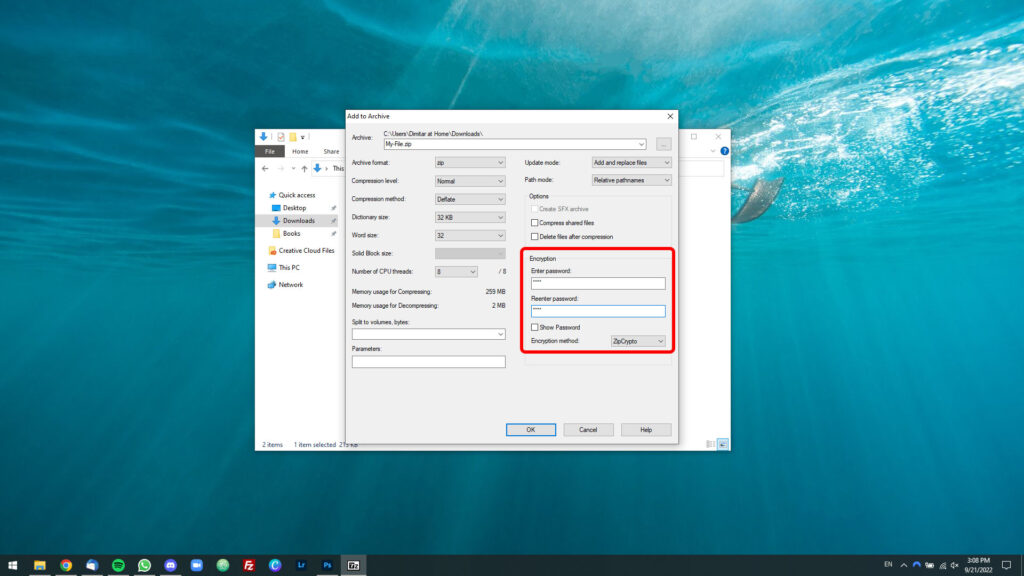 Step 4: Click on the OK button to create the password-protected ZIP archive.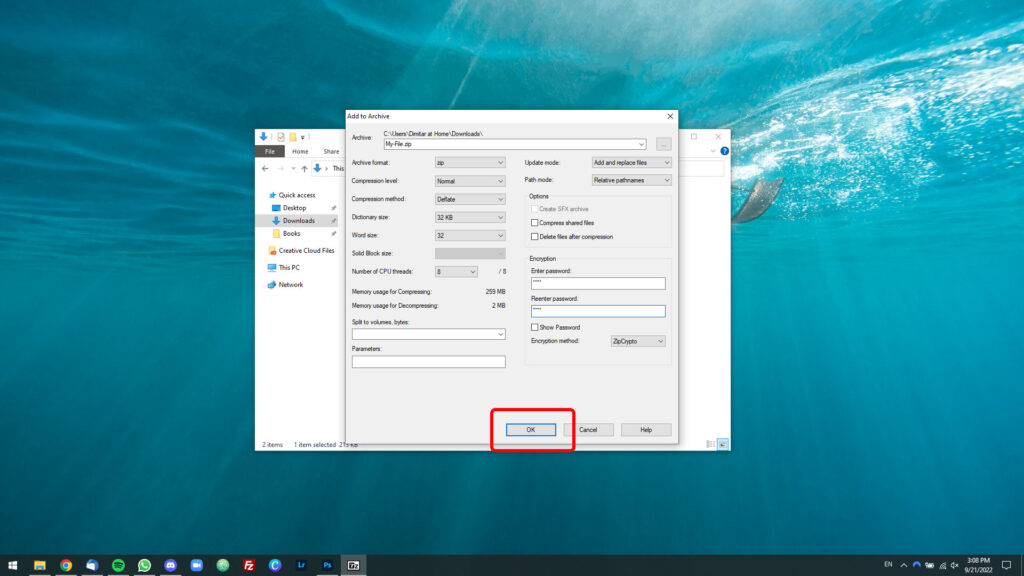 Step 5: That's it; you're all set. You can now share the password-protected ZIP file with a client or colleague—say, over chat, email, or through a file sharing service. To view the contents of the archive and open the PSD file, they will need to use the password.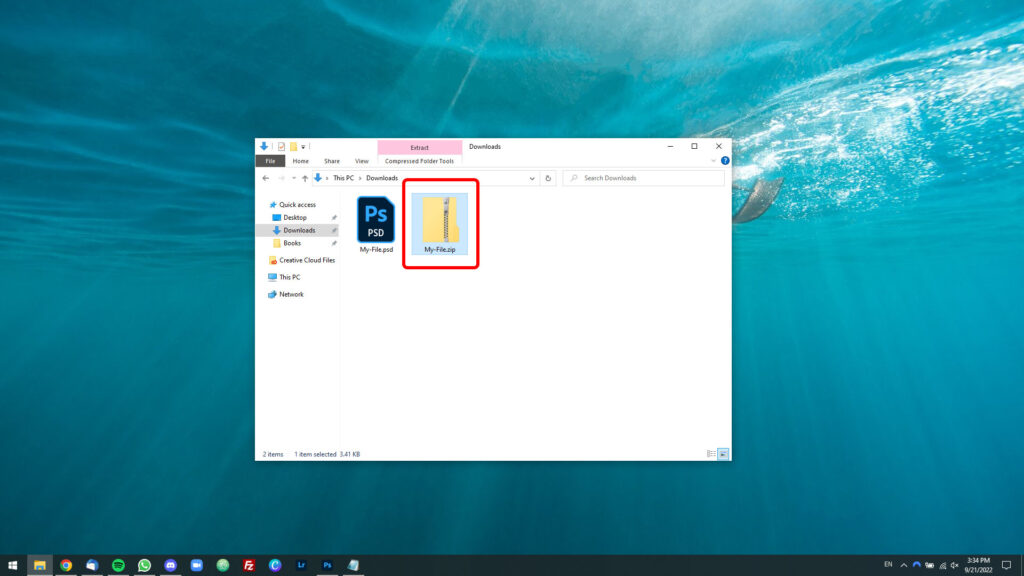 You can keep the PSD file for yourself or delete it since it's already contained in the archive.