You're here because you've just finished designing your logo in Canva, but you're not sure how to download it with a transparent background.
Well, let's just say you're in the right place. Because, in less than a minute, I'm about to show you exactly how to do it, step by step and with screenshots.
How to Download Your Logo With a Transparent Background
To download your Canva logo with a transparent background, you need to be a Canva Pro, Canva for Teams, or Canva for Education user. Free Canva users cannot download their logos with a transparent background.
Step 1: Fire up your web browser, visit Canva, and open the logo in question.
Step 2: Click on the "Share" button in the upper right corner of the window.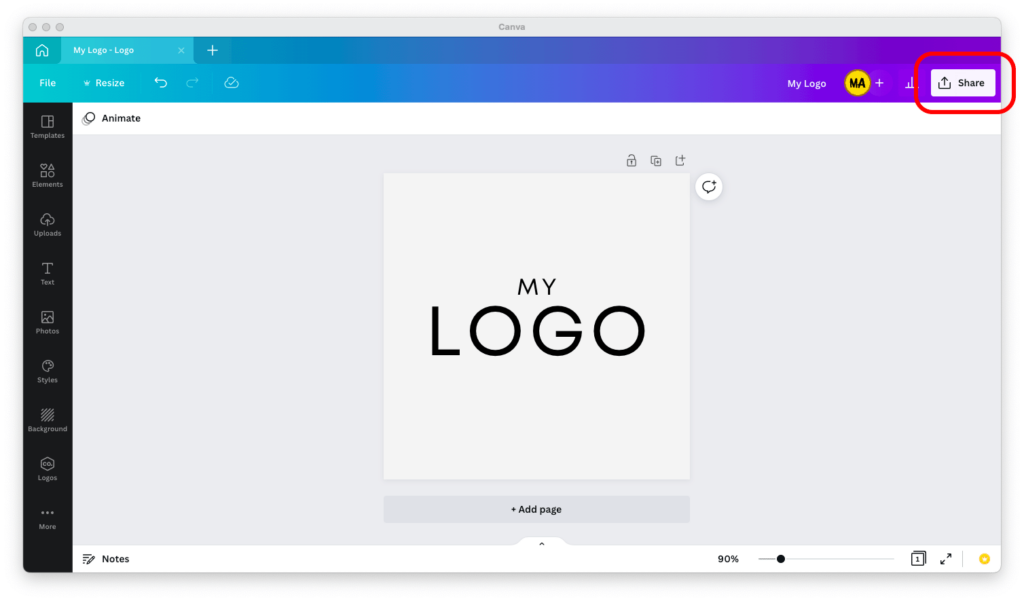 Step 3: The "Share this design" dialog window will pop up. Click on the gray "Download" button.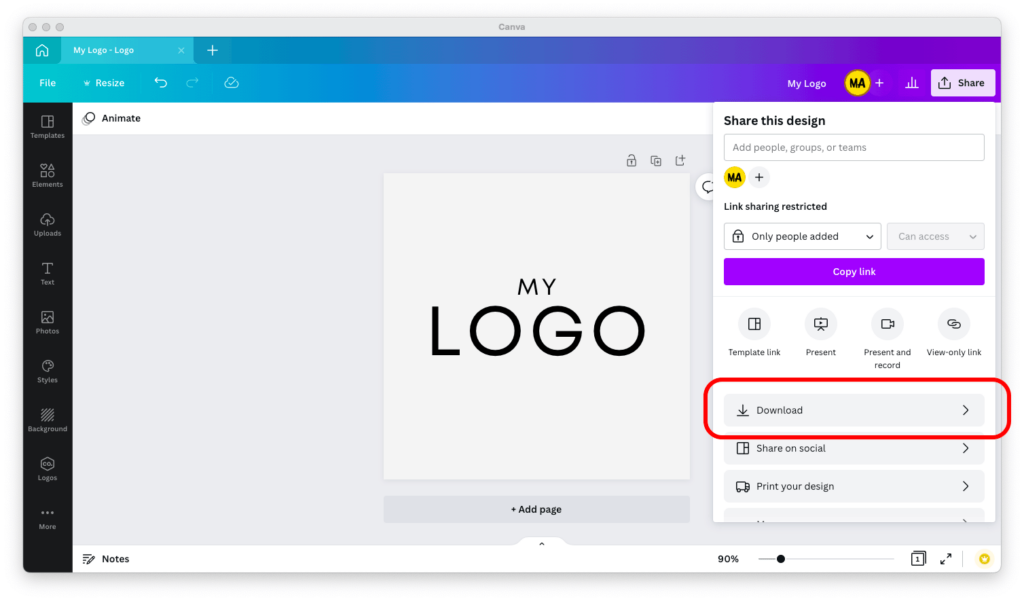 Step 4: Select "PNG" from the "File type" dropdown menu and tick the "Transparent background" checkbox.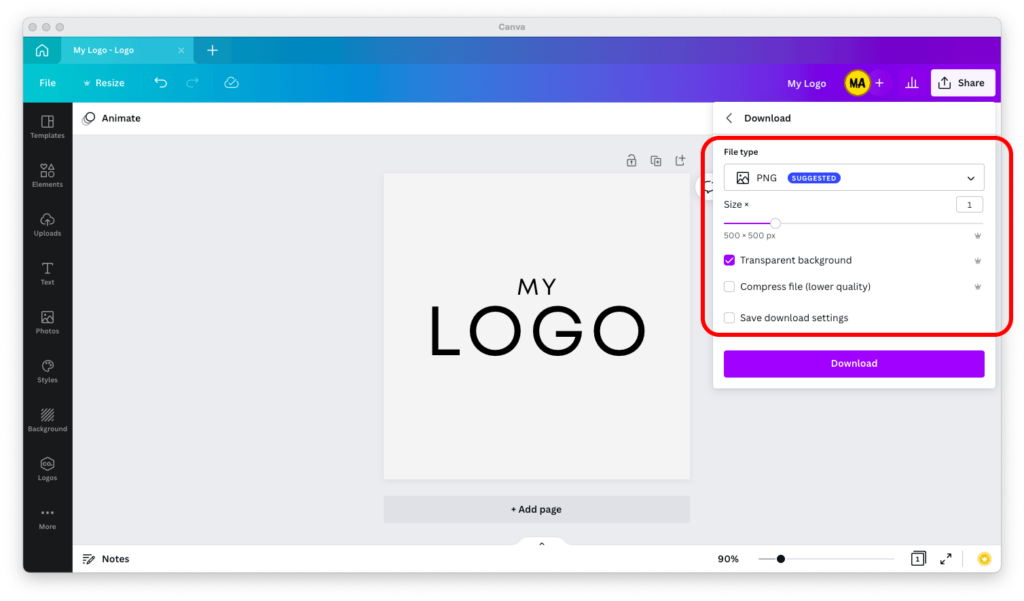 Step 5: Click on the purple "Download" button and wait for the logo to download to your computer.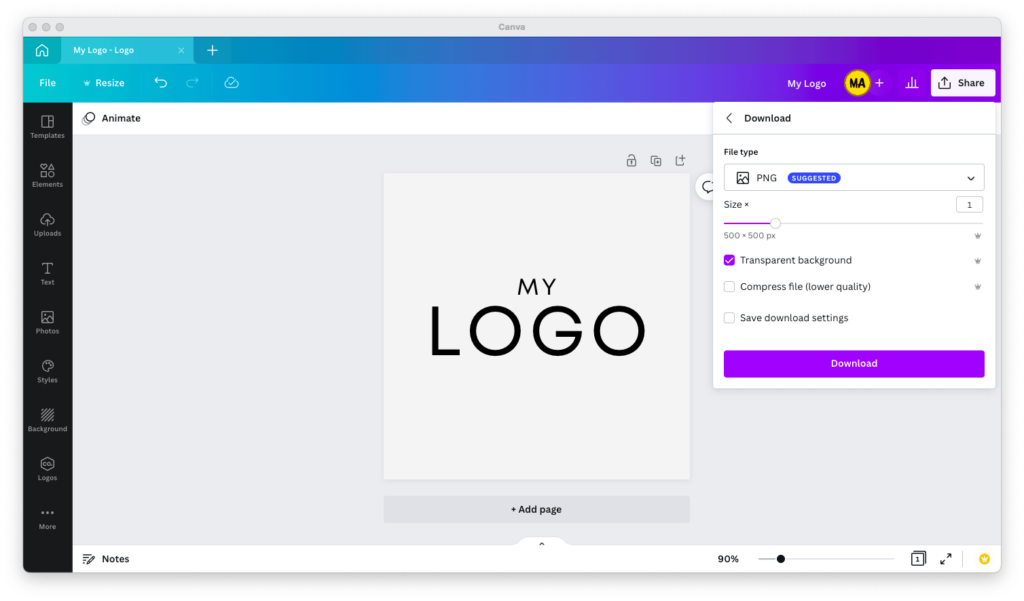 And that's it. Once the logo is downloaded to your computer, open it to verify that it is indeed transparent.