You came here wondering if you can import your Canva designs into Google Docs so you can use them in your documents.
To give you the long story short: There's no direct integration between Canva and Google Docs. But there is an easy way to export your Canva designs and import them into your Google Docs documents.
If this is what you came here to find out, then read on. I will show you how to do it—with screenshots—in this tutorial.
How to Add Your Canva Design to Google Docs
Step 1: Go to Canva.com, log into your account, and open the Canva design that you want to add to your Google Doc.
Step 2: Click the "Share" button in the upper right corner of the screen.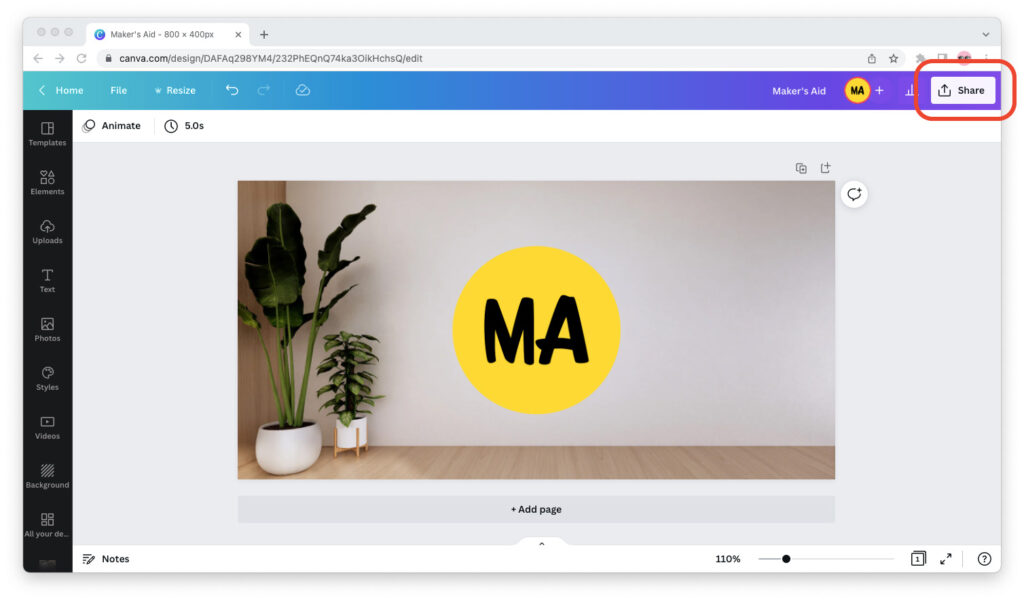 Step 3: The "Share this design" dialog window will pop up. Click the "Download" button.
Step 4: Make sure "PNG" is selected under "File Type." Leave the checkboxes unticked, then hit the purple "Download" button.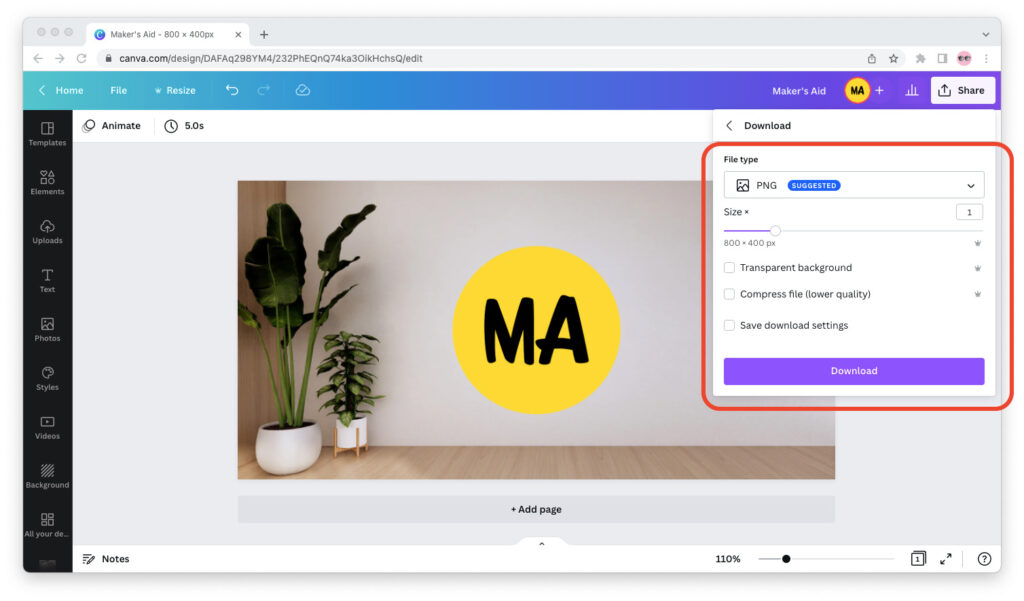 Your Canva design will download as a PNG file to your device.
Step 5: Go to Google Docs and open the document you'd like to insert your Canva design into.
Step 6: Drag and drop the PNG file into Google Docs.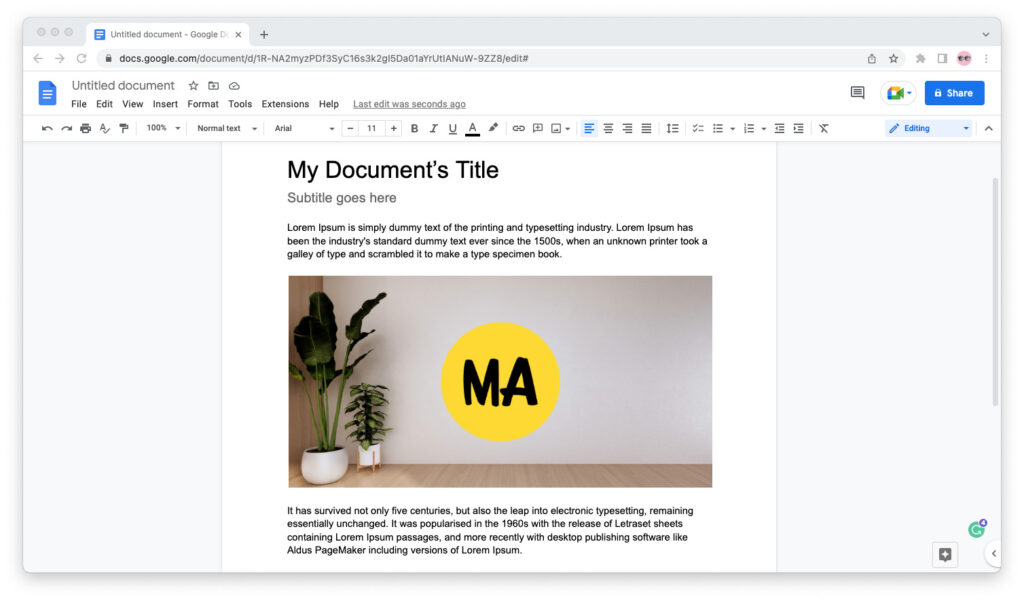 You're all set!
You just inserted your Canva design into your Google Docs document.
You can do this as many times as you need to for all of your Canva designs or for all the pages on your Canva design.