Did you know that you can create a QR code with a link to any page on the Internet right in Google Chrome, without needing to install any extensions?
Google Chrome lets you generate static QR codes with links to web pages. These codes don't expire and can be scanned by any phone or tablet with a camera.
This tutorial will show you exactly how to do that. It will also answer your top questions about creating QR codes in Google Chrome, the world's most popular web browser.
So let's get into it!
How to Create a QR Code in Google Chrome
On Your Computer
Step 1: Launch Google Chrome and open the web page you want to create a QR code with a link to.
Step 2: Click the sharing icon on the right side of the address bar—the one that's next to the favorites icon.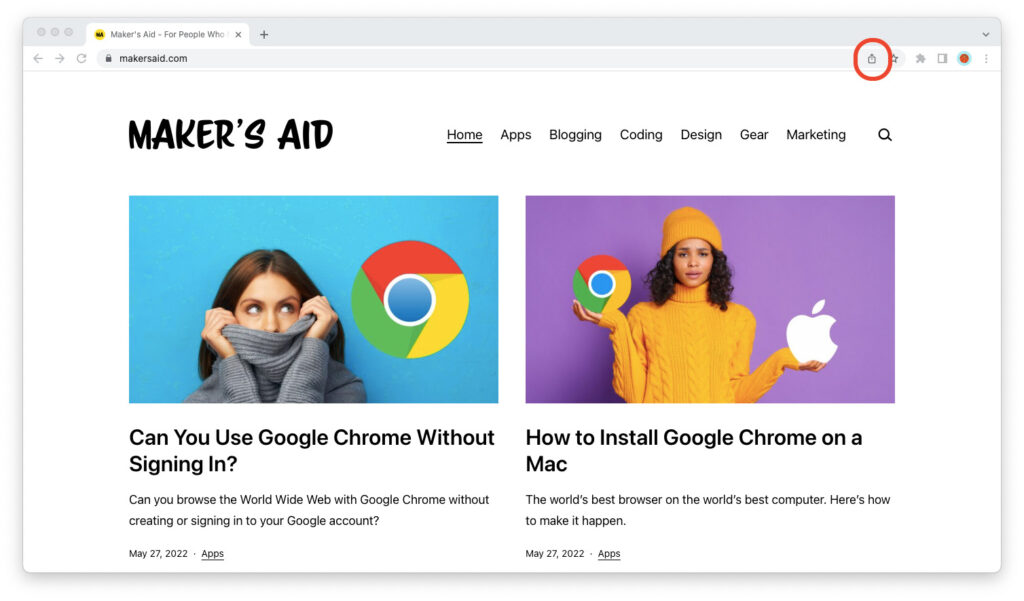 Step 3: Select "Create QR Code."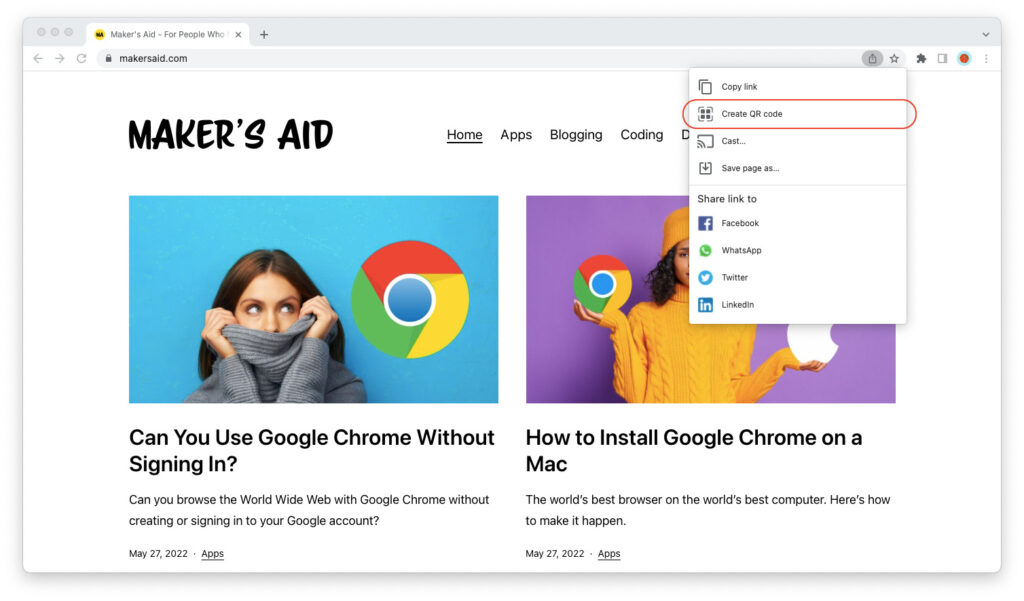 Step 4: Google Chrome will generate a static QR code with a link to this page. Click the "Download" button to save it as an image on your computer.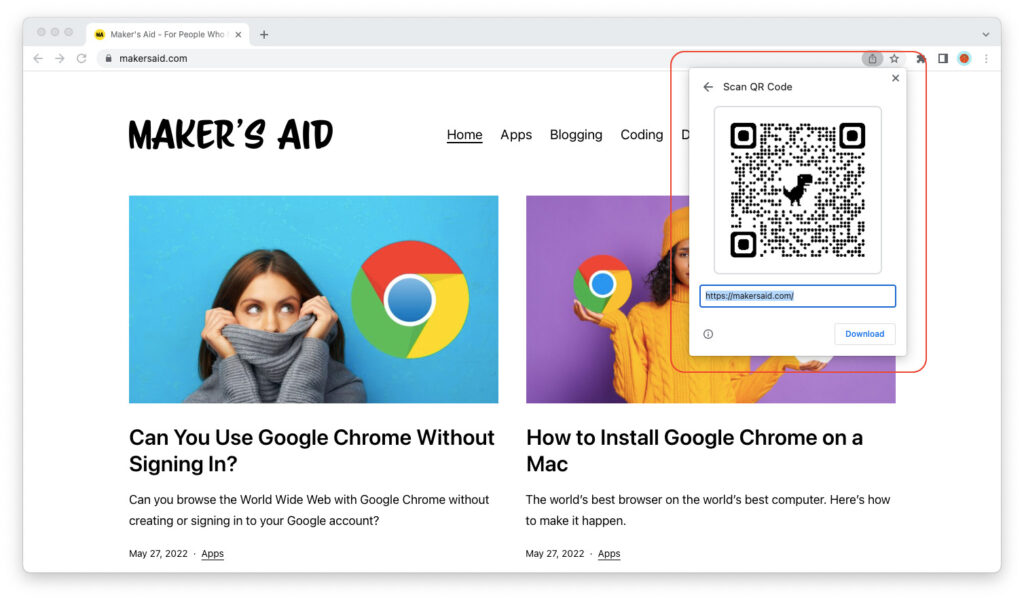 On Your Phone
Step 1: Unlock your phone and launch the Google Chrome app.
Step 2: Visit the web page you want to create a QR code with a link to.
Step 3: Click the share icon in the upper right corner of the screen.
Step 4: Scroll down and tap on "Create a QR Code."
Step 5: Download or share your QR code.
Using Your QR Code
So… what next?
Well, as a next step, you probably want to use the QR code in a design or send it to your designer.
When you or someone else scans the code QR with your phone or tablet, the page you just shared will open up in the web browser.
If you're an advertiser or marketer and you're creating this link for a flyer or poster, you probably want to add UTM parameters at the end so you can track how many people scanned the code in Google Analytics.
When in doubt, use Google's Campaign URL Builder.
Do Google Chrome QR Codes Expire?
Now that you know how to create QR codes in Google Chrome, you may be wondering how long you can use them—and whether or not they have an expiration date.
This is a legitimate concern. Say you own a café or a pizzeria. If you create a code QR with a link to your Trip Advisor page and you print that code on a sticker on the wall, you don't want your customers to be redirected to someone else's website after a few months!
Well, let's just say I have good news for you: There's no reason to worry about this at all. The QR codes created in Google Chrome are static. This means that they never expire and last forever.
If the QR code were dynamic (a dynamic QR code opens a link that redirects the user to another link), the situation would probably have been different. But it isn't.
Google Chrome's QR codes are simply images that contain a link in a format that your phone and table can read. Once you've created and downloaded it, it stays that way and nobody, including you, can change it.
Pro tip: So make sure you create it with the right link.