Okay, so you're designing this image with text in Canva, but you haven't worked much with the tool and you're not quite sure how to change the text's color.
Well, then, it's a good thing you stopped by. Because (a) changing the color of text is easier to do in Canva than you probably think, and (b) we'll show you how to do it, step by step and with screenshots, as soon as you're done reading this sentence.
Are you ready?
How to change text color in Canva:
Step 1: Click on the text whose color you want to change. This will select it, and a number of new settings will be displayed in the top bar above your design.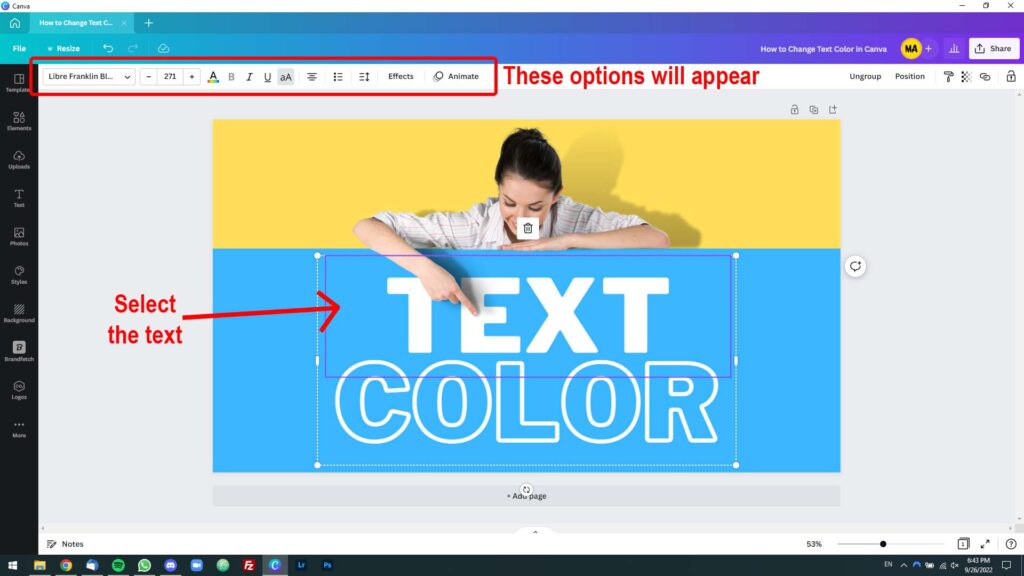 Step 2: Click on the "Text color" setting, the one whose icon has a color palette under the letter "A." This will bring up a color palette for your selected text.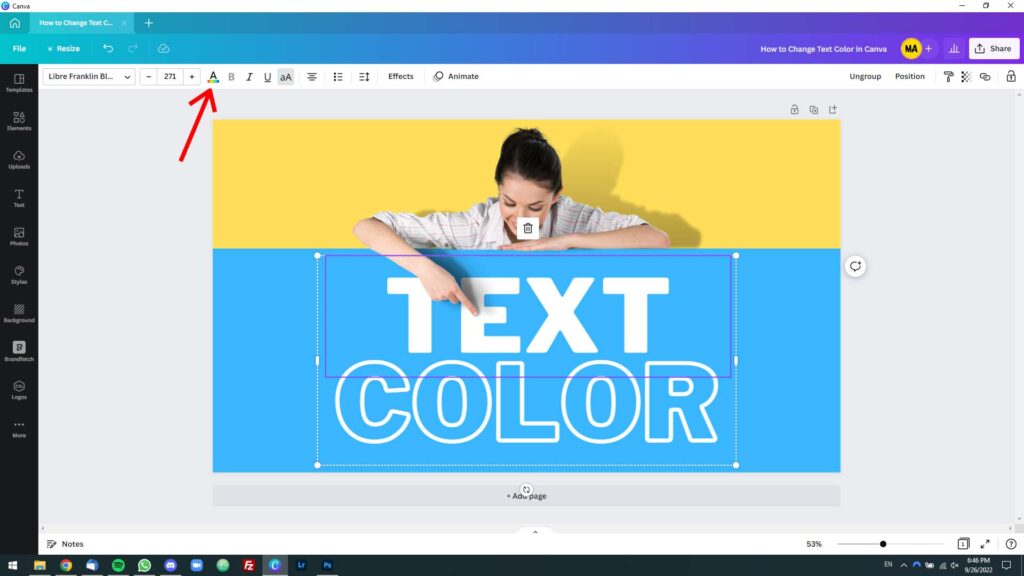 Step 3: Try different colors for your selected text until you come to the one you like the most.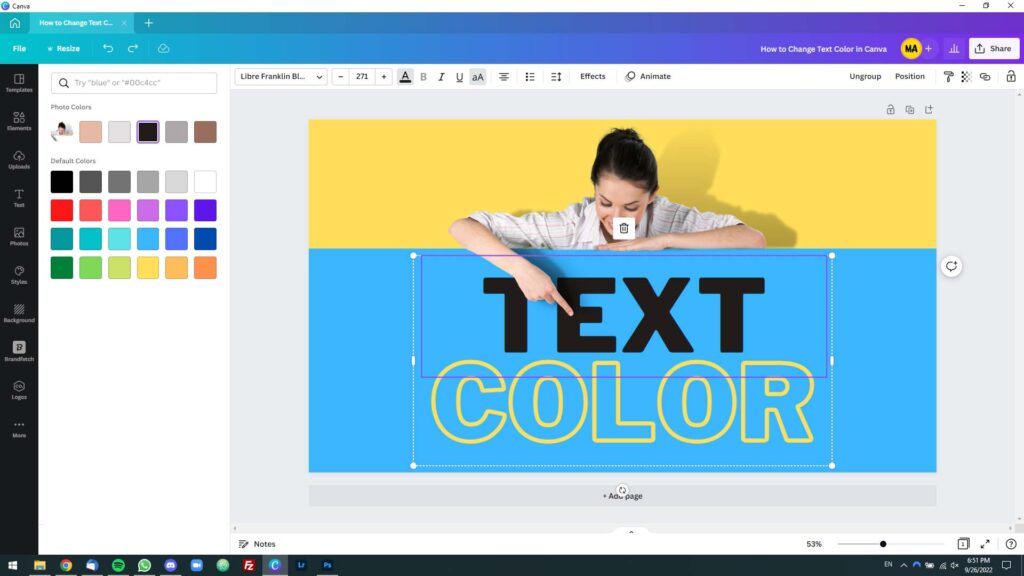 Step 4: This is it! You're all set. Now, you can continue editing your design or export it in the file format you need to.
Frequently Asked Questions
What colors can I use?
It's your design, and you can use any color you want from the Canva color palette. Canva also has a useful feature called "Photo Colors" that extracts the main colors of the photo for you. So you can easily use colors that already match your design.
Can I change the color of a single word, phrase, or sentence instead of the entire text box?
Why yes, you can! Double-click on the text box until the cursor of your mouse appears. Then change the color as usual. As soon as you deselect the text, you will see that it has the new color, while the rest of the text box keeps the original color.
How can I create multicolored text in Canva?
There are two ways to create multicolored text in Canva. One is to use two different text boxes and assign a different color to each. The other is to select words or phrases in a single text box and change only their color.