Grammarly is an AI-powered tool that helps you write better.
Just like a good editor, it corrects your mistakes and challenges you to write in a clearer, more engaging way that keeps your reader… err, reading.
If you're someone who works with content agencies or freelance authors, you can even use it to check the content that they're sending you for plagiarism before you accept it.
All in all, it's a great tool, and one that's definitely worth your money if you want to upgrade to Grammarly Premium.
But what if you want to stop paying for it?
If you're looking for information on how to cancel your Grammarly subscription, then great news—we have it for you.
How to Cancel Your Grammarly Subscription
The first place you should check when trying to cancel your subscription is Grammarly.com.
After all, it's the best place to do things with your Grammarly account!
You can cancel your Grammarly subscription by logging into Grammarly.com and going to the "Subscription" page.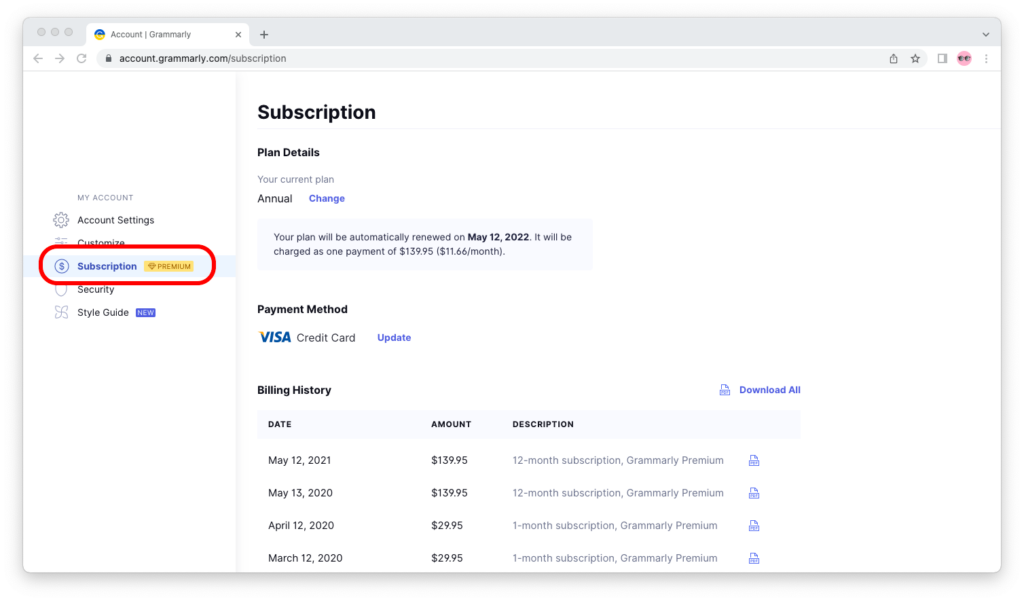 Scroll down to the very bottom of the page. You should see a red "Cancel Subscription" link.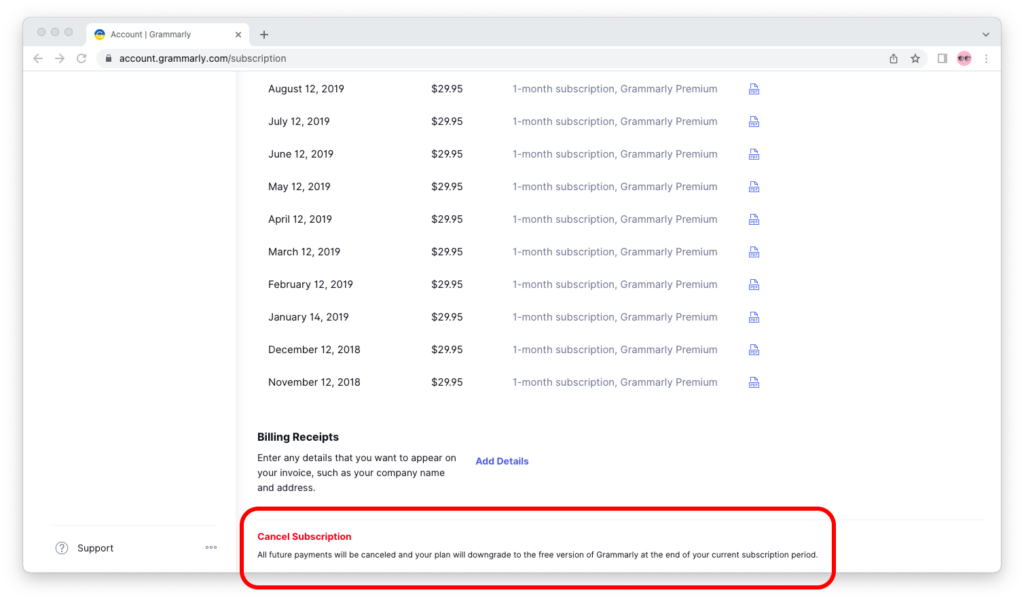 When you click on it, you will see a cancellation confirmation window that asks you if you really want to cancel or not.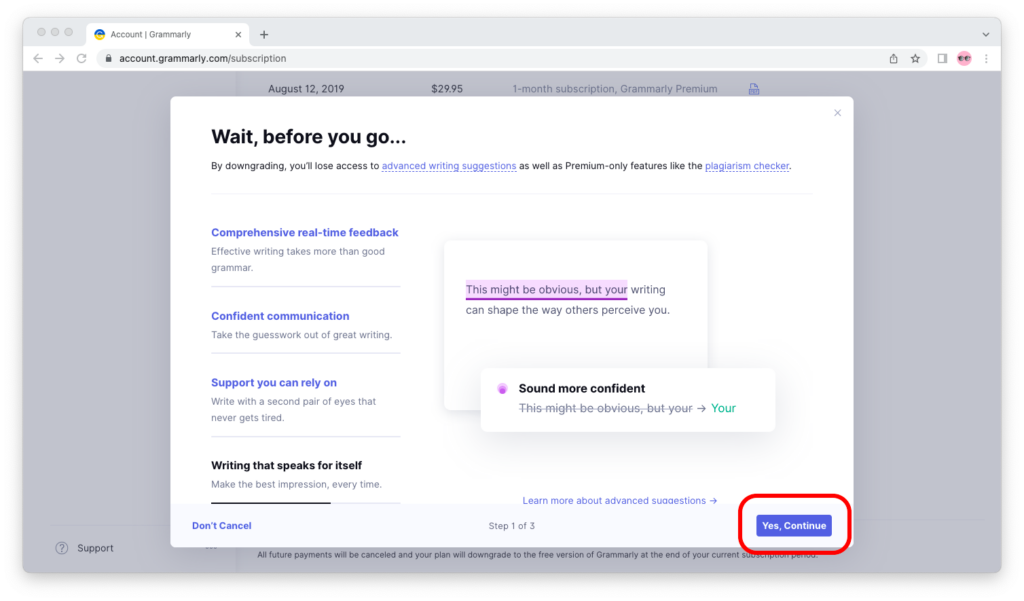 There, choose "Cancel Subscription." Then select a reason for canceling your subscription and click "Cancel Subscription."
Once you do, you will see a message that says, "You've cancelled Grammarly Premium."
You're done!
Will You Keep Your Documents?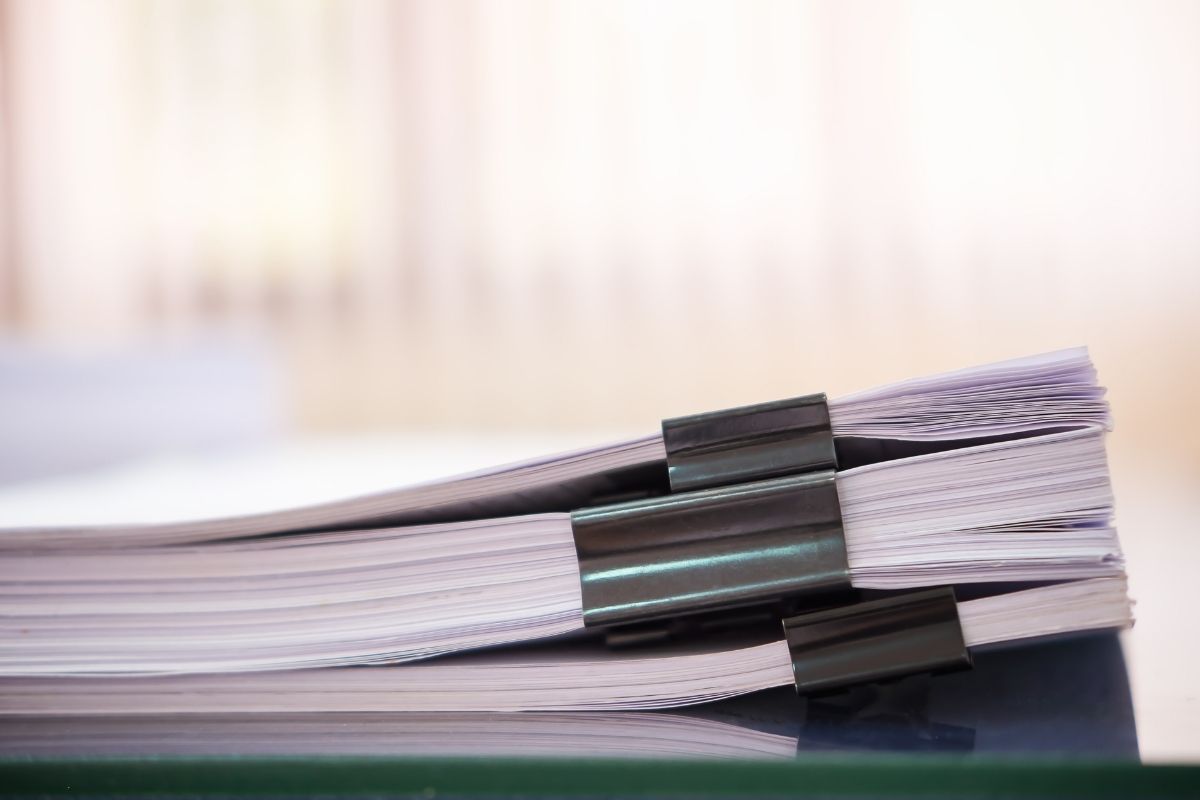 If you cancel your Grammarly subscription, your account will be downgraded from Grammarly Premium to Grammarly Free at the end of your billing period.
You won't have to make any future payments. Of course, you can always re-subscribe if and when you need Grammarly Premium at any moment of time in the future.
The good news is that when you downgrade, your work won't be lost—and you will continue to have access to all of your Grammarly documents.
You can still edit and view them; you will simply be faced with the constraints and limitations of Grammarly Free. No more advanced suggestions!
Can You Get A Refund?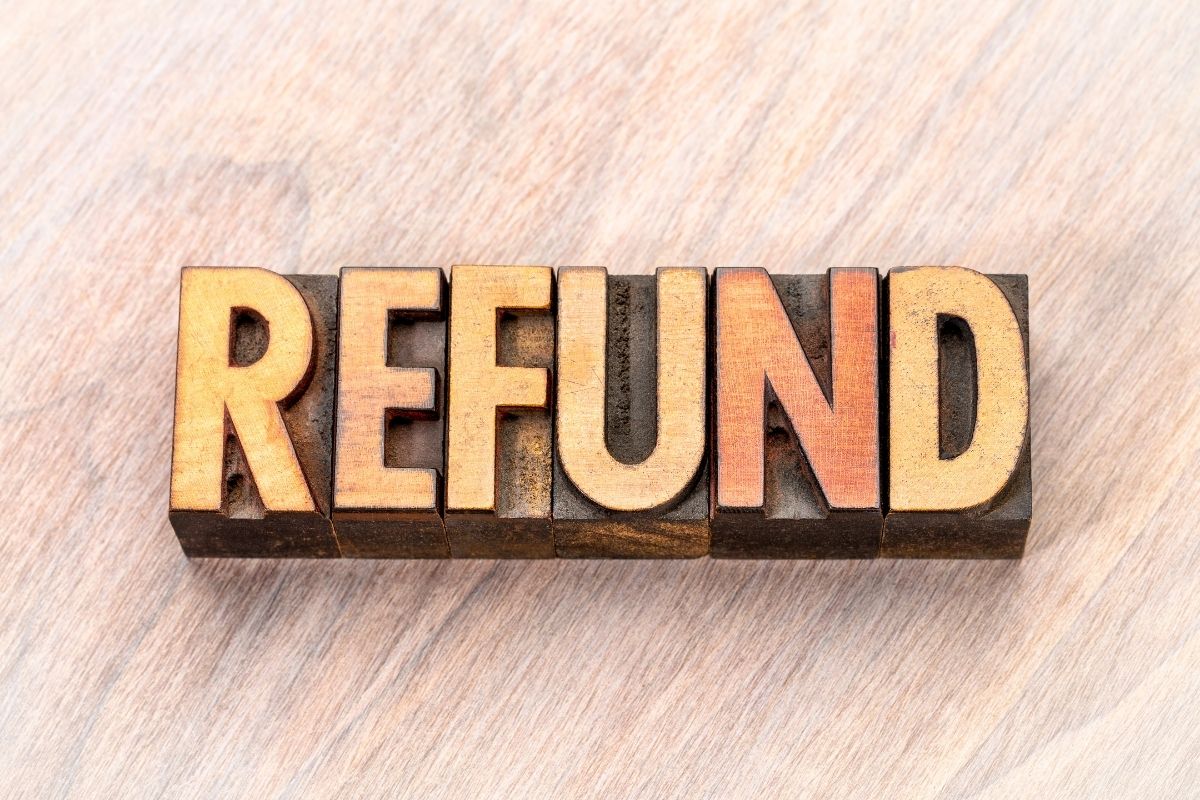 Grammarly subscriptions are set to automatically renew at the beginning of each billing cycle.
So, if you subscribed on January 1, 2022, your next billing cycle will be on February 1, 2022, and that's when Grammarly will charge your card for Grammarly Premium.
(Check your account's payment terms. It's one thing to pay monthly, and another to pay yearly.)
According to Grammarly, Grammarly subscriptions are non-refundable.
If you terminate your subscription before the end of the billing period, Grammarly won't refund you the money. Instead, your account will be downgraded to Grammarly Free at the end of the period.
So if you're just trying Grammarly out and you're not sure if you intend to keep using it, it's a good idea to set a couple of reminders in your calendar—one in 20 days and one the day before the end of your billing period—so that you don't forget you need to decide.
When a new billing period starts, Grammarly will charge your card for the duration of that billing period, and you will have access to Grammarly Premium during that time.
Refunds Through Apple
The sole known exception to the Grammarly policy of not giving refunds is if your Grammarly Premium purchase was made through the Apple Store on your iPad or iPhone.
In such a case, you can contact Apple directly to request a refund.
To do this, go to reportaproblem.apple.com, sign in to the Apple account that you used to purchase Grammarly Premium, and then:
Open the dropdown menu under "I'd Like To" and choose "Request a Refund."
Explain why you want to get a refund. Choose Grammarly from the active subscriptions list and press "Submit."
If you qualify for a refund, you'll receive a notification from Apple. You will also see a message saying that your refund request was approved.
Nevertheless, we do not advise you to do this. Grammarly tries to make it as clear as possible what they are giving you and the benefits you get from using Grammarly Premium.
After all, good tools cost money—and only if they cost money can they stay good.
So support the teams behind them!
How To Delete Your Grammarly Account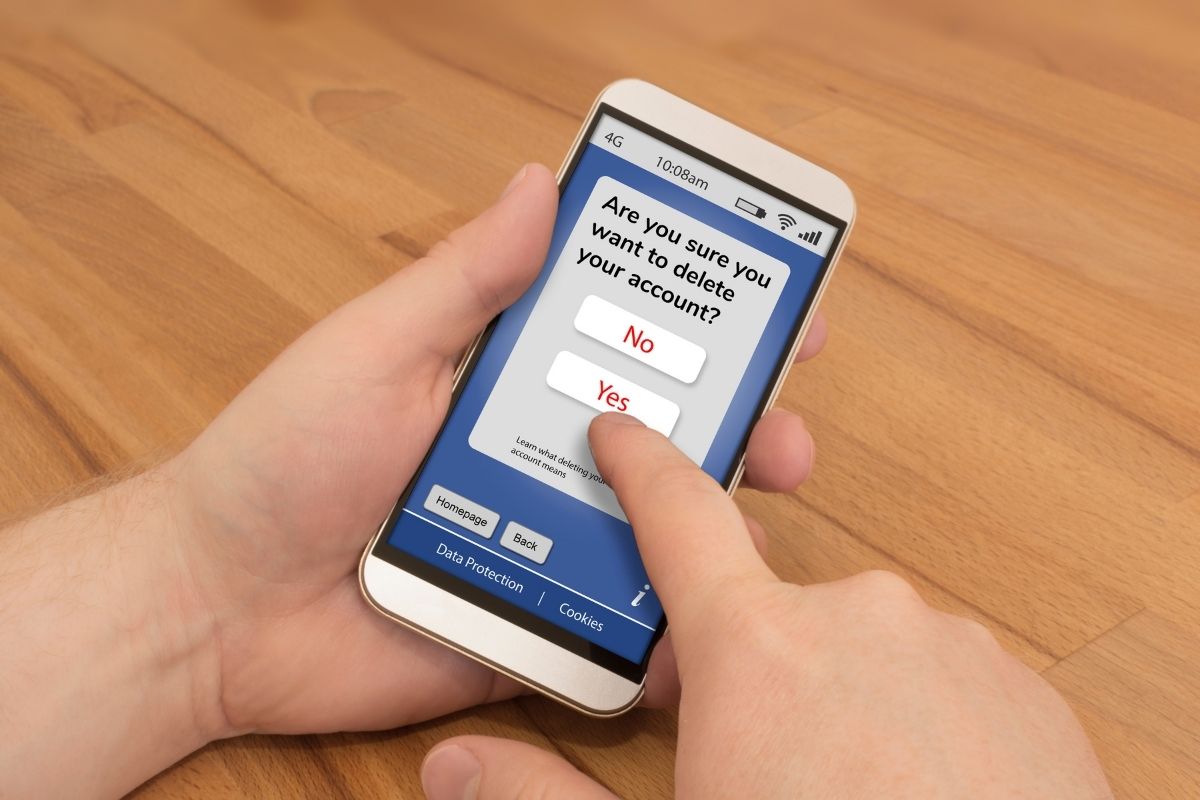 You can also delete your Grammarly account if that's what you wish to do.
Just keep in mind that deleting your account is one of those things that can't be undone! You will lose your documents, and you won't be able to log in with this email address again.
If you have a Grammarly Premium account, you need to unsubscribe first by clicking the "Subscription" tab on the left side and following the steps we just went through.
In some cases, Grammarly may ask you to confirm ownership of your account by emailing you a code and asking you to fill it out. So keep your email inbox open.
Conclusion
Grammarly Premium is the most popular grammar checker. It's easy to use and integrates well with your browser and Microsoft Office.
You get a lot of features for free, but there are also premium options available.
However, if you need to cancel your Grammarly subscription for any reason, then we hope this guide has made it easier to do so!