Sometimes, you're drafting an email and you want to send multiple files to your recipients. How can you do that without attaching them one by one?
What's the Total Size of the Files?
The first thing to ask yourself is the total size of the files that you want to attach to your email. Each email provider has a limit on the maximum file size (in megabytes) you can attach to an email.
For example, Gmail, Yahoo! Mail, and AOL Mail allow you to attach files up to 25 Mb in size. Outlook.com, on the other hand, has a slightly larger file size of 34 Mb.
If you want to attach multiple files to an email, their total size can't exceed the maximum file size limit set by the email provider. In the rest of this post, I'll show you how to attach multiple files to an email message—whether they're under that total size limit or not.
How to Attach Multiple Files to an Email Message
When Your Files Are Under the Limit
Although this varies by operating system and email client, you can sually add multiple attachments to an email message in give or take five steps:
Open your email client.
Start a new email message.
Click the button for adding an attachment (the one with the paper clip icon).
Find your files. Hold the left button on your mouse or trackpad, then select all the files and release it.
Click the "Upload" button.
Here's what this button looks like in Apple's Mail app: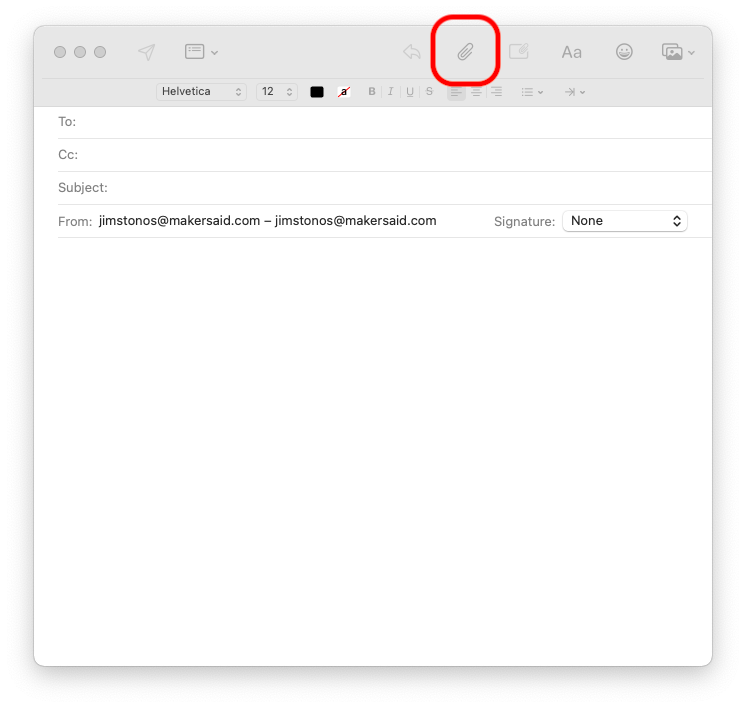 And in Gmail's web-based editor: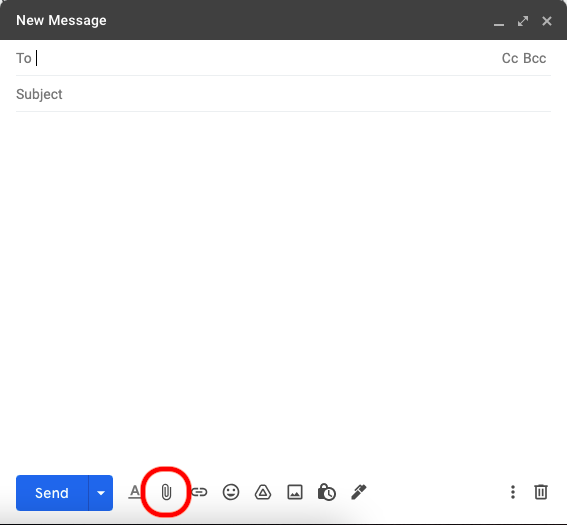 If, for one reason or another, you can't select all the files with your mouse or trackpad, there are two keyboard shortcuts that you can try.
When it's time to select which attachments to add, hold down the Ctrl key on a Windows PC or the Cmd key on a macOS computer and select the attachments to add one by one.
If your files are displayed in a list, you can also select the top file, then hold down the Shift key and click on the bottom file. The top file, the bottom file, and all the files in between will then be selected.
When Your Files Are Over the Limit
Suppose the total size of your files exceeds the limit set by your email provider. This is often the case when you want to share really large files like photos, video footage, or "v1.7-final-final" designs like Photoshop .psd files.
Sharing large files through email is simple, really.
All you have to do is upload those files to a single folder in your preferred file storage service, like Google Drive or WeTransfer, then invite your recipients to that folder.
But if you've never done this before—and you don't know how to use these services—just the thought of having to use them can be intimidating! So I'll show you how to do this step-by-step, with screenshots and all, below.
How to Upload and Share Multiple Files From Google Drive
Step 1: On your computer, put all the files that you want to upload to Google Drive in one folder.
Step 2: Fire up your web browser, open Google Drive, and click on the "New" button in the upper right corner of the screen.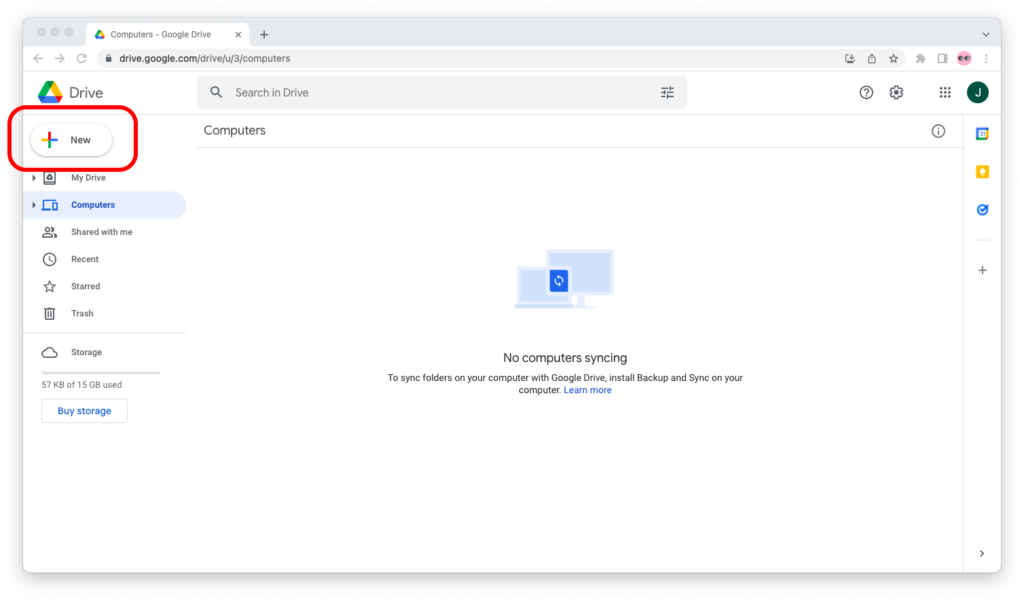 Step 3: From the menu that pops up, click on "Folder Upload" to upload all the files from your folder.
Step 4: Select your folder and click "Upload."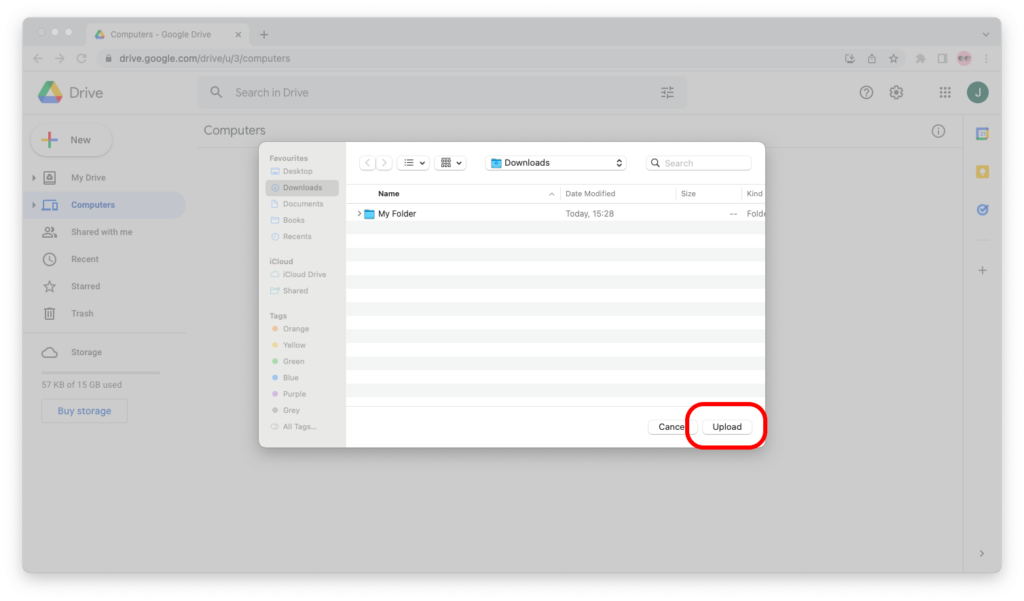 Step 5: Once you've uploaded the folder to Google Drive, open it, then click on its name and select "Share."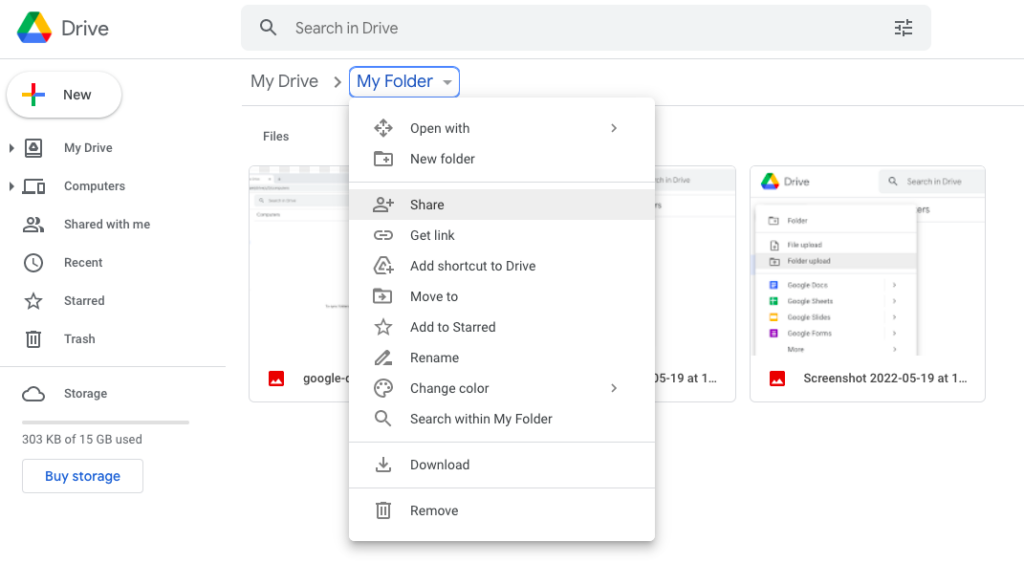 Step 6: Paste the email addresses of the people you want to share the Google Drive folder with, then click on the blue "Done" button.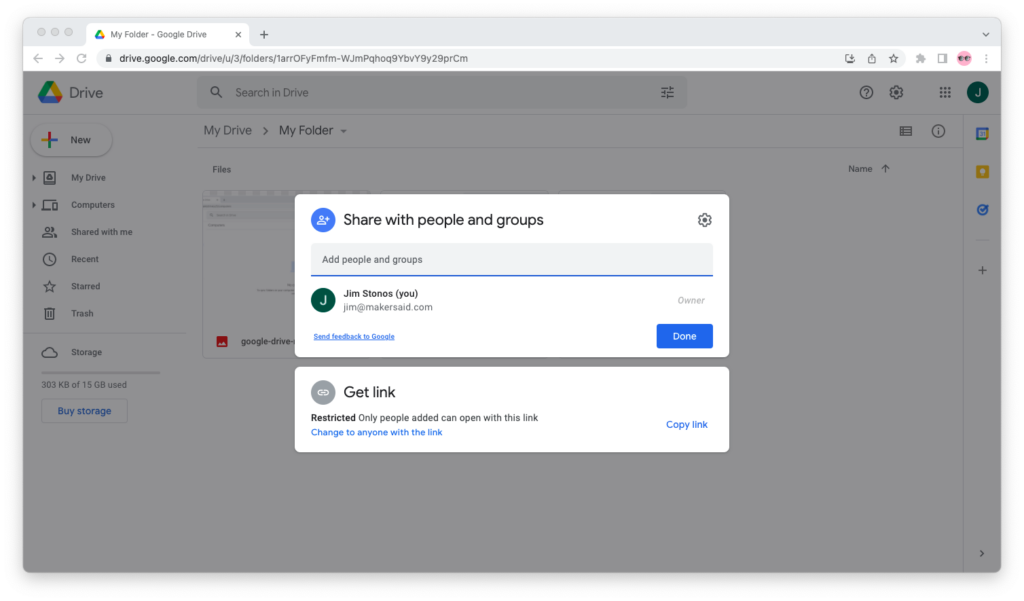 You're all set!
The people you shared the Google Drive folder with should receive invitations to open it on email.
For Google Drive sharing to work, the people you add to your folder must have a Google account, either a personal account that ends in @gmail.com or a work or school account that lets them use Drive, Docs, Calendar, etc.
How to share a Google Drive folder with non-Google users:
To share a Google Drive folder with people who don't have a Google account, create a public link. From the "Share with people and groups" pop-up window, under "Get link," click on the blue "Change to anyone with the link" text.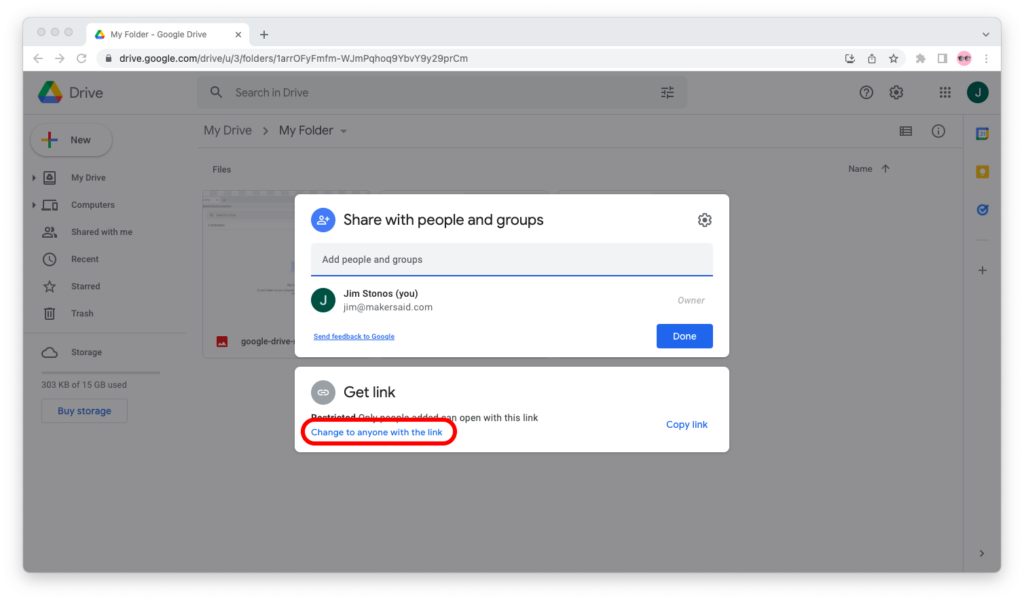 Simply copy the link and send it to your collaborators over chat or email.
Only go for this option if you have no other choice because it isn't secure at all. Anyone with the link can access your folder, and search engines like Google or Bing may index the link and make it publicly available in search results.
Clearly, public links are a no-no if you need to share files confidentially.
The Bottom Line
If your files are less than 25 Mb on Gmail, Yahoo! Mail, and AOL Mail, and less than 34 Mb on Outlook.com, you can attach them to your email message as usual. Just make sure you select and upload all the files.
If they're larger, upload them to a folder at a file storage service and invite the people you want to share them with. (You can also generate a public sharing link, though that would make your folder less secure.)