So you're designing an animated .gif—or maybe even a short video—in Canva, and you want to know if you can animate the text?
Why, yes, you can animate text in Canva! It's quick, it's easy, and it draws the eyes and minds of your image or video's viewers to your message.
Canva has lots of cool text animations for both Canva Free and Canva Pro users. If you want to learn how to use them, read on, because that's exactly what I'm going to show you how to do in this tutorial.
How to Animate Text in Canva
Animating text in Canva is really easy. There are only four steps involved, which you'll see in a moment, and you have access to a ton of animations to try out until you find the one that's "just right" for your design.
Steps to animate text in Canva:
Step 1: Go to Canva.com or fire up the Canva app on your computer and open the design whose text you want to animate.
Step 2: Left-click on the text element to select it, and then click on the "Animate" button in the toolbar above your design.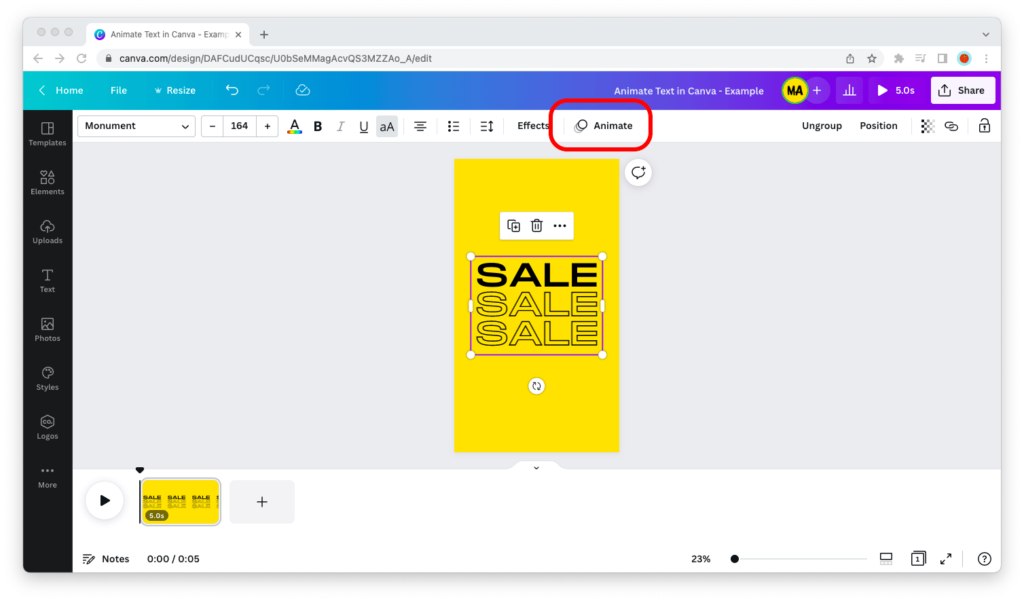 Step 3: Choose an animation from the "Element Animations" tab and apply it to your text.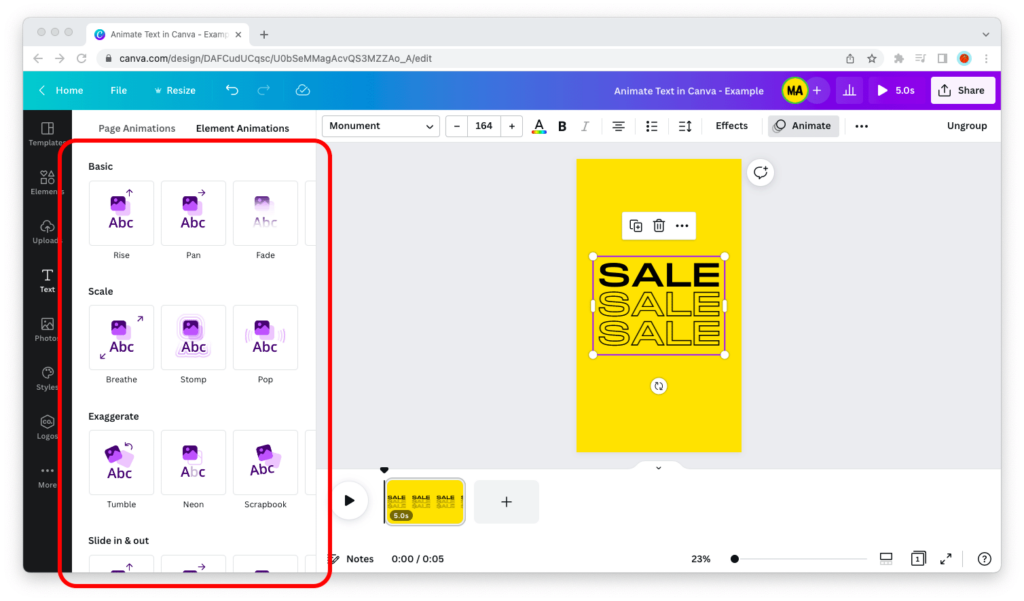 Step 4: Press the "Play" button to preview the text animation and see if you like it.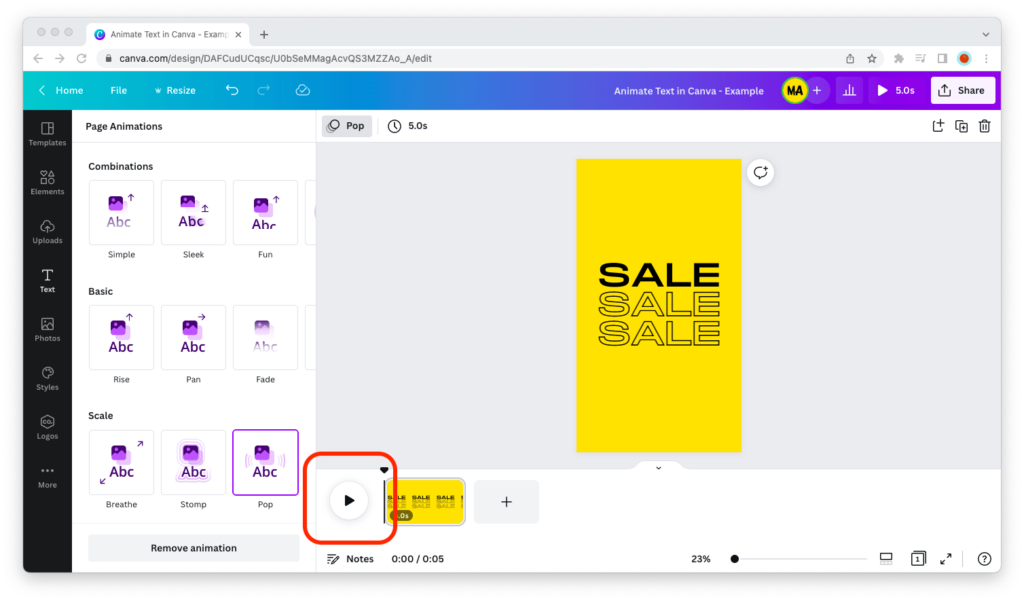 If you do like it, then you're pretty much done!
If you don't like it, you have two options: You can adjust the duration of the animation using the click icon in the top toolbar, or you can replace the animation with another to see if you like it better.
Some animations will have additional settings, like when to start or what direction to start from.