Transferring your domain name to another registrar takes time and costs money.
How much, in case you were wondering?
Transferring a domain name can take up to 7 days and cost between $10 and $20 depending on the domain name you want to transfer and the registrar you want to transfer that domain name to.
There are also specific steps that you need to take to make sure the transfer goes through. You will need to unlock your domain name, initiate the transfer with your future registrar, and then have it approved by your current registrar.
Considering all of this, it isn't really surprising that you might ask yourself: Do you even need to transfer your domain name if you have already registered it somewhere?
In this article, we'll try to answer this question by looking at some reasons why you might want to transfer your domain name—and the top things you should consider when making this decision.
This is to ensure that you can make an informed decision about whether or not to transfer your domain name.
So let's get into it!
Why Transfer Your Domain to Another Registrar?
Like all providers of a service, there are differences in what each domain name registrar can offer you. 
These differences can be subtle, or they can make a huge difference to you as a customer of their services. (Especially if you don't just keep your domain name there but also use hosting, email, etc.)
These differences do, as you can tell, tend to revolve around the features that they offer, how affordable they are, and what kind of support they have for them.
Like any other service, it all depends on what you're looking for.
Things to Consider When Transferring a Domain
As we mentioned earlier, we wrote the following list of things so that it can help you make the best choice when it comes to whether or not to transfer your domain name to another domain registrar.
The Features
All the major domain registrars offer a myriad of features and services. Some of these are built into the service itself or come with an additional cost.
Some of these features relate to the domain. For example, some domain registrars will give you WHOIS protection for free, whereas others will charge you for it.
Then there are the additional services such as web hosting, website builder, email boxes, etc. Comparing these features between one domain registrar and another can tilt the scales.
Key things to consider when it comes to these features are:
The price: Are the features you need included in the overall cost, or will you need to pay an extra fee? 
The quality of support you get: This is an important aspect, especially if you're new to the world of domain names and web hosting accounts.
Is the customer support available 24/7, or only at certain times? Can you only contact them via email, or do they also have live chat, or maybe a phone number for customer support?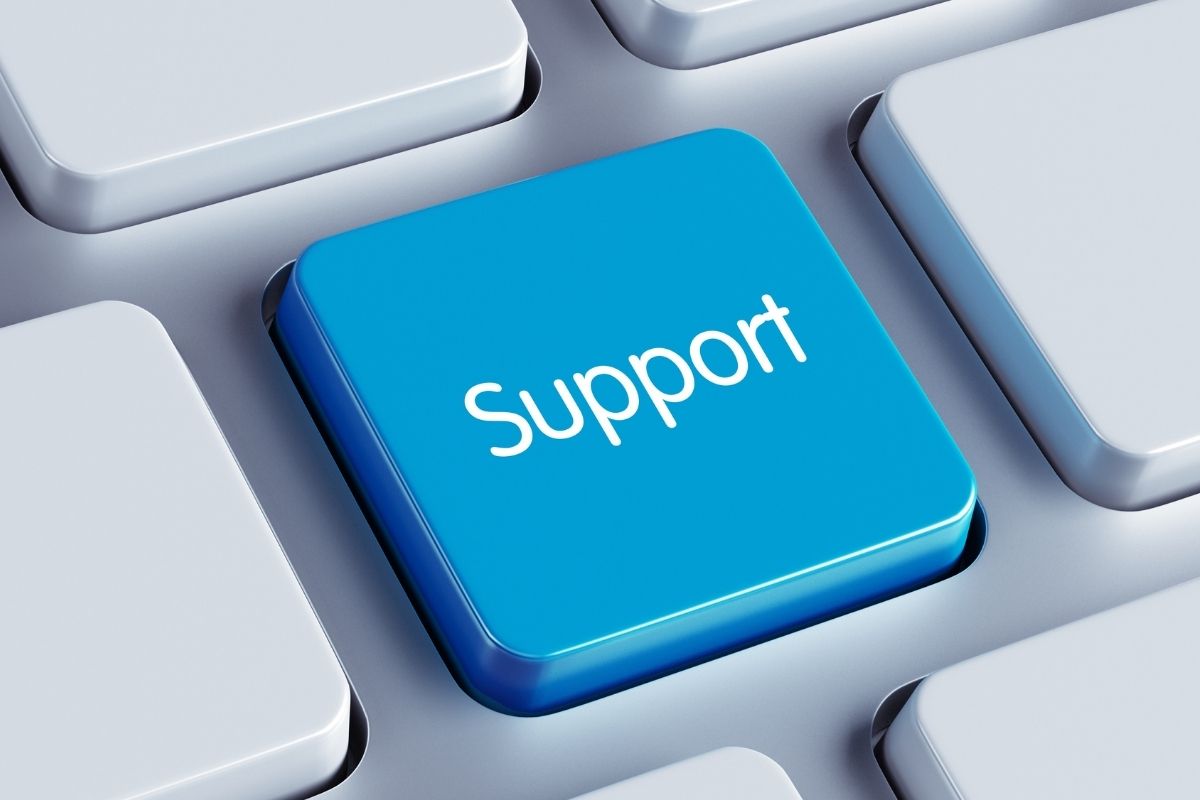 Usability: This is another essential aspect of a domain registrar. How easy to use are their services?
How easily can you, your team, and your bookkeeper get around the service? Just how much of the help section will you have to read to do this or that?
Scope of services: Some domain name registrars outsource their hosting and email plans to third parties. If you plan to use them, are you really comfortable working with a reseller?
The Price Point
If you look critically at your current domain registrar's pricing for a domain and you compare what they offer to what you need, you may or may not find that their services are overpriced compared to the competition.
As a matter of fact, if you have a few dozen domain names and you host your websites elsewhere, you might even be able to negotiate a special discount with another provider just to consolidate all of your products and services in one single place!
Even if you don't have a dozen domain names, you may have purchased a domain name at a low introductory price, but the registrar may have raised the price of renewing the domain—and all associated services—to an amount you no longer agree with.
That's a legitimate reason to consider transferring somewhere else!
If you can get the same service cheaper elsewhere, then maybe, just maybe, it's worth switching. (That said, you should never forget that your time is more valuable than your money, so factor that into your decision.)
Change of Ownership
If you come to a situation where you need to change the ownership of your domain, whether from another person to you or vice versa, you will need to do a domain transfer. 
Similarly, if you started a business and you registered your domain name to your personal account, but the business grew and you want to change it to a company account, you will need to do a domain transfer.
That domain transfer is also an opportunity to reevaluate the provider of the domain registration service.
Transferring Easily And Safely
Thanks to the strong competition in the domain registrar market, and the fact that it's regulated by an international governing body called ICANN, it is relatively easy to transfer a domain.
Each registrar has a slightly different process when it comes to a domain transfer, but all of them have to abide by a common timeline and set of procedures.
To transfer, you'll need to consider each of the following aspects:
Unlocking the domain: All providers offer protection against malicious transfer requests by allowing you to "lock" the domain name to your account and prevent it from being transferred. If you do want to transfer it, you need to unlock it.
Authorization codes: Known as "EPP codes" or "domain transfer codes" these codes are designed to help you make a transfer secure. Treat it like a password; your current registrar will give you the code and your future registrar will ask you for it.
Time required: Some domain registrars allow you to approve domain transfer requests manually, so you can transfer a domain name in a matter of hours. Others make you wait up to a week.
Wrapping Up
Should you, or should you not, transfer your domain name to another registrar?
To make the answer short: It's not always necessary. Usually, you do it because you're dissatisfied with your current registrar, because you found a better price for renewal elsewhere, or because you need to transfer the domain to someone else.
The choice of domain registration and web hosting services is huge and can seem a bit overwhelming. The most important thing is to ask yourself if the service you are getting fits you and your needs.
If it doesn't, then you might want to consider changing. You won't be short of options if you want to change your domain registrar.