There's more than one reason why you want to keep your iPhone's software up to date.
For starters, if you have the latest version of iOS, the operating system that runs on Apple's iPhones and iPads, you will always have the latest and greatest features.
And then there's the matter of security. Every new version of iOS brings bug fixes and important security updates that make your phone more and more secure and protect you from the many hackers who try to steal your identity and information on the Internet.
So let me correct what I said at the beginning of this tutorial. You have all the reasons why you want to keep your iPhone's software up to date. You get all the bells and whistles, and you can sleep safe and sound!
If you're not sure whether your iPhone's software is up to date, the step-by-step guide below will show you how to check.
Check If Your iPhone's Up to Date
Step 1: Unlock your iPhone and open the "Settings" app.
Step 2: Scroll down and tap on "General."
Step 3: Tap on "Software Update."
Step 4: Your iPhone will check to see if there are any available iOS updates. If there are, you will be prompted to download and install them.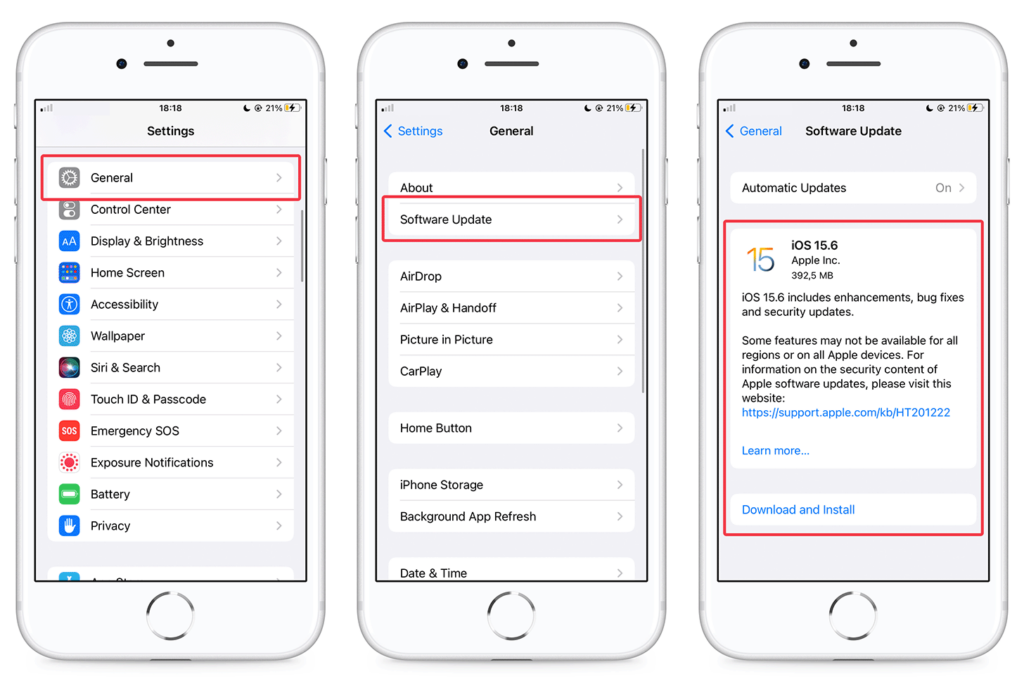 In Conclusion
Always keep your iPhone's software up to date. Not only do you get the latest and greatest iOS features, but you also get important improvements that keep your phone secure.
Now you know how to check!