So you just created a new site in ClickFunnels 2.0, and now you're in the middle of customizing it. You want to change your site's favicon — you know… that small icon that shows up next to your site's name in the browser tab — but you're not sure how.
Well, it's good that you stopped here. Whether you're a ClickFunnels Classic veteran who wants to get familiar with ClickFunnels 2.0 or you've never used this funnel tool before, I've got you covered. Because I'm about to show you exactly how to change your site's favicon with screenshots and in a way that's easy to follow along.
Let's get into it!
Changing Your ClickFunnels Site's Favicon
To change your site's favicon in ClickFunnels 2.0, follow the steps in the guide below.
Step 1: Fire up your web browser, head on over to myclickfunnels.com, and sign into your ClickFunnels 2.0 account.
Step 2: Open the workspace for your site and switch to the "Site & Funnels" tab.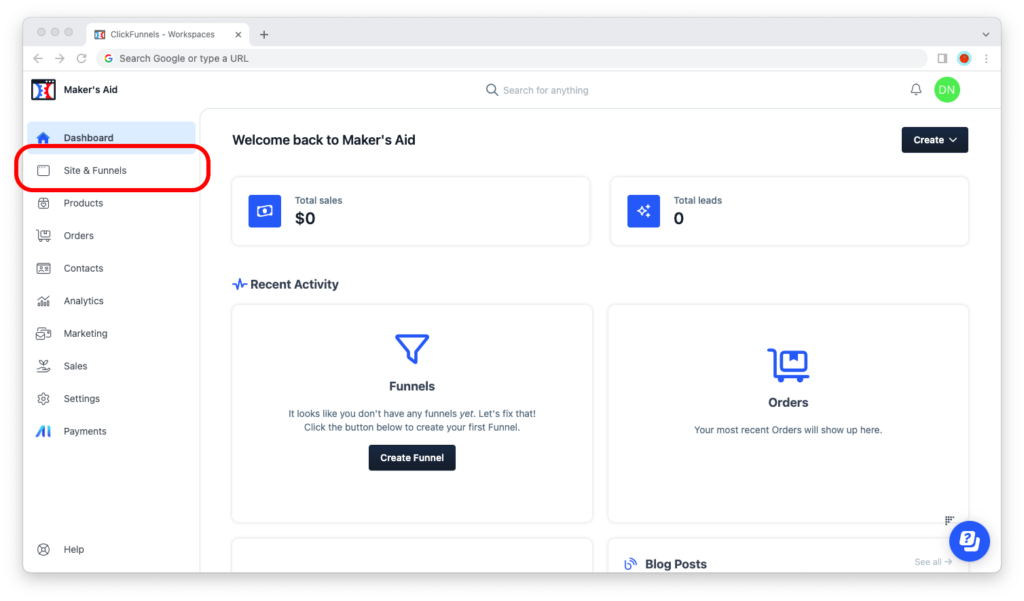 Step 3: Click on the icon with the three dots, the one next to the "Preview" and "Customize" buttons where the site's theme is displayed.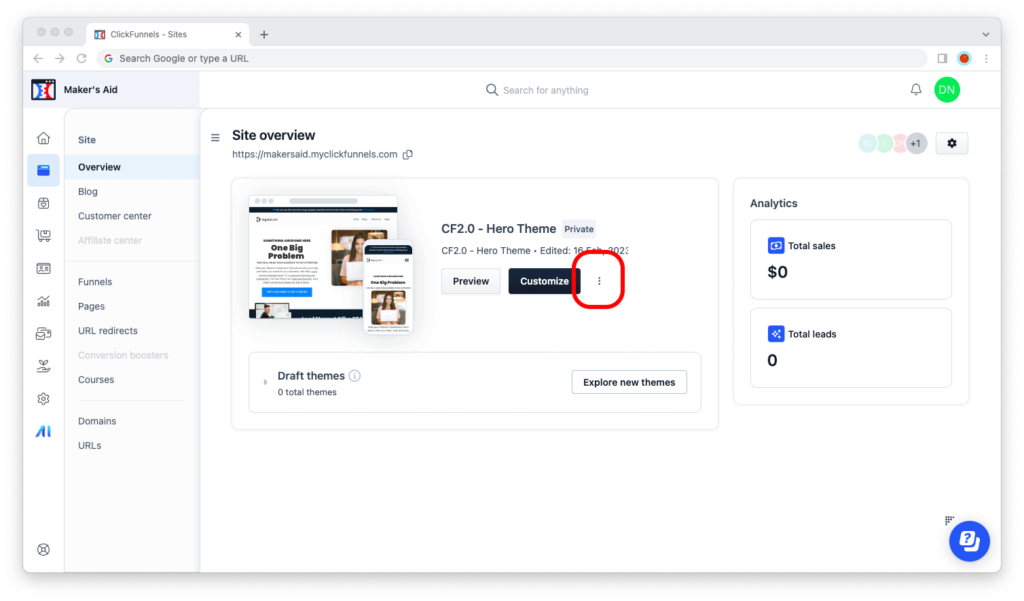 Step 4: Go to "Site settings."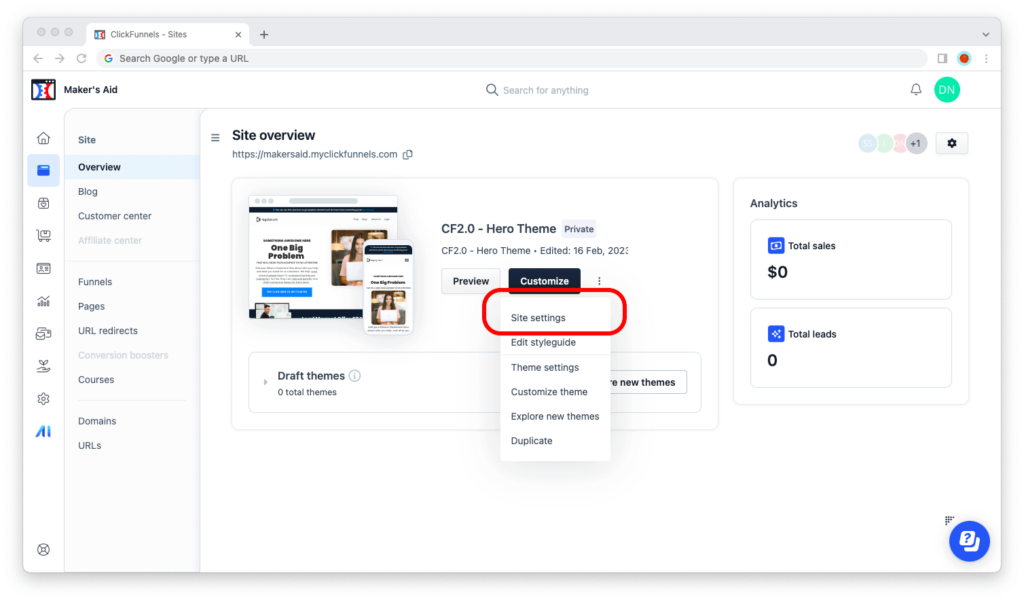 Step 5: Hover your mouse over where it says "Site favicon," click on the "Select image" button, and upload the image from your computer.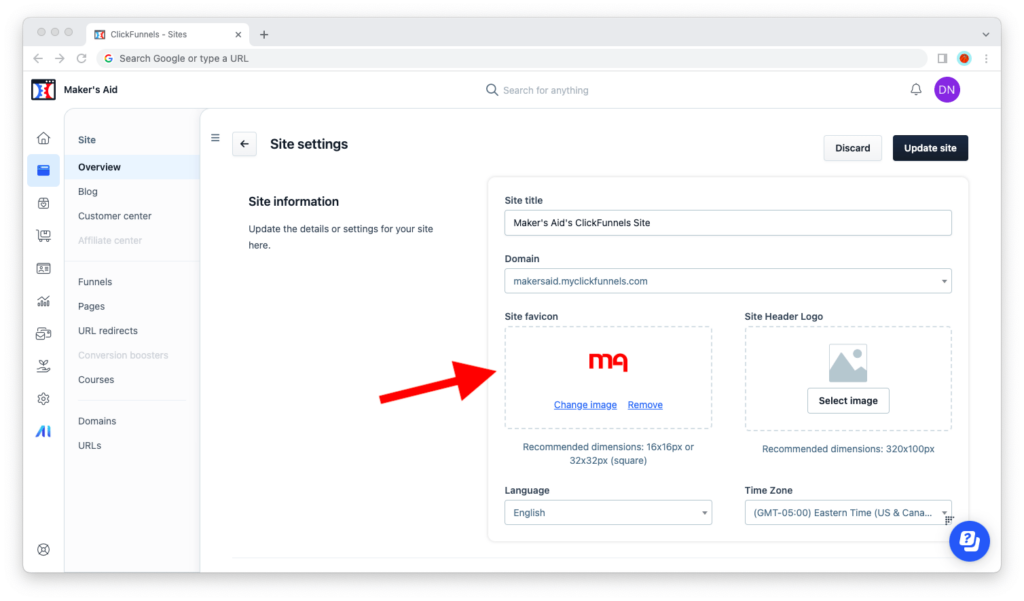 Step 6: Hit the "Update site" button in the upper-right corner of the browser window. Just make sure you don't forget this step, or your changes won't save when you leave the page and you'll need to start all over again!
You're all set!
Changing your site's favicon in ClickFunnels 2.0 is literally is simple as this.
Now, you can open your site in an incognito window it check it out with the new favicon. To see your site with the new favicon without going into incognito mode, you have to clear your browser's cache.