What I'm about to tell you will blow you away!
Even if you've been using Canva for years and you consider yourself a power user, you probably don't know about this feature… yet.
I sure didn't, and I write Canva tutorials for a living. Until today morning, that is, when my finger slipped on the keyboard, hit the forward slash key, and I discovered it by accident.
So, what is it?
It turns out Canva has a magic shortcuts menu where you can type the name of whatever it is that you need—text, shapes, elements, photos, videos, and so on—and insert it into your design on the fly.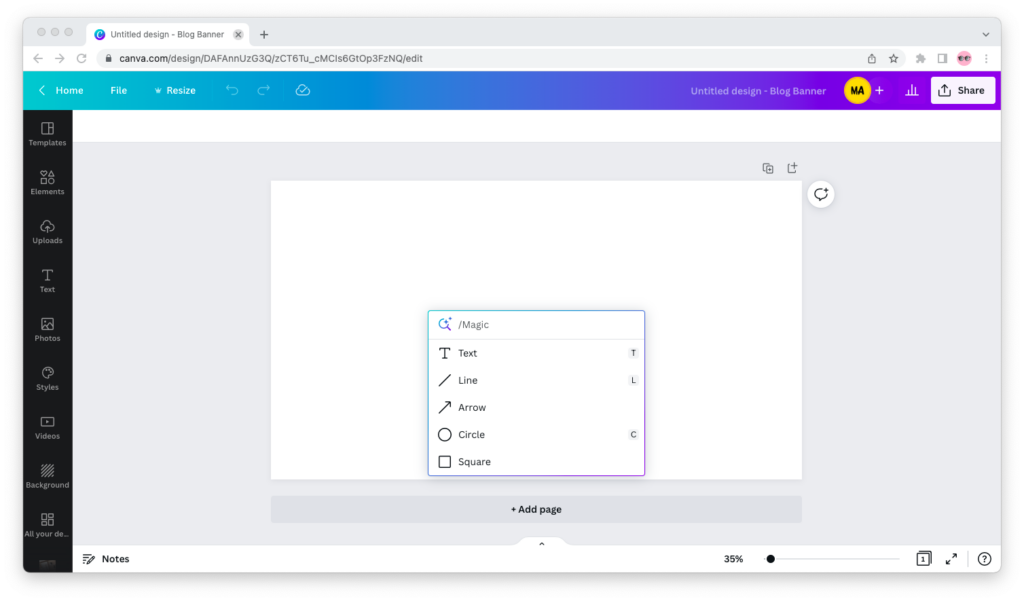 To use the magic shortcuts in Canva, press the forward slash ("/") key on your keyboard, then type in the name of what you want to insert into your design. This way, you don't need to use the left sidebar to create and edit graphics.
How It Works
Hit the forward slash on your keyboard while you're editing your design in Canva.

The magic shortcuts menu will pop up: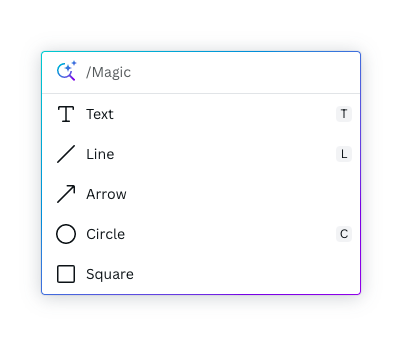 Type in the name of the design element, feature, or app you'd like to use.
For example, you can use the magic shortcuts menu to insert text boxes, lines, arrows, circles, squares, emojis, tables, open grids, and charts. But you can also use it to search for logos, graphics, photos, and videos.
Try the magic shortcuts menu out and let me know how you like it in the comments below. For me, it was a game changer!