Want to download your Canva design with a transparent background
This tutorial will show you how, in three simple steps and with screenshots.
How to download a Canva design with transparent background:
Step 1: In the Canva editor, click on "Share" in the top right corner and then go to "Download."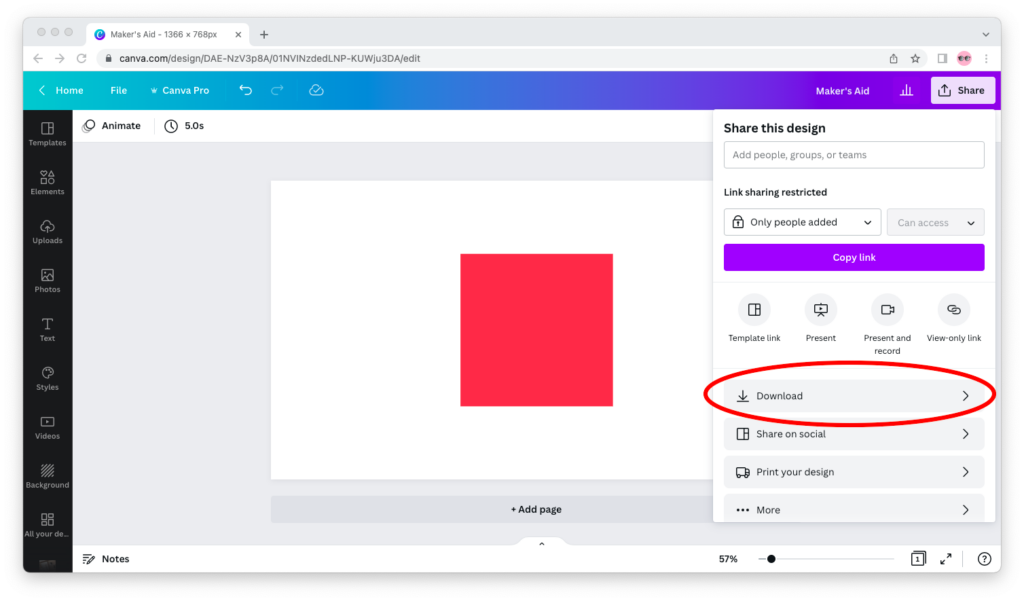 Step 2: Make sure you select "PNG" under File Type and check the "Transparent background" checkbox.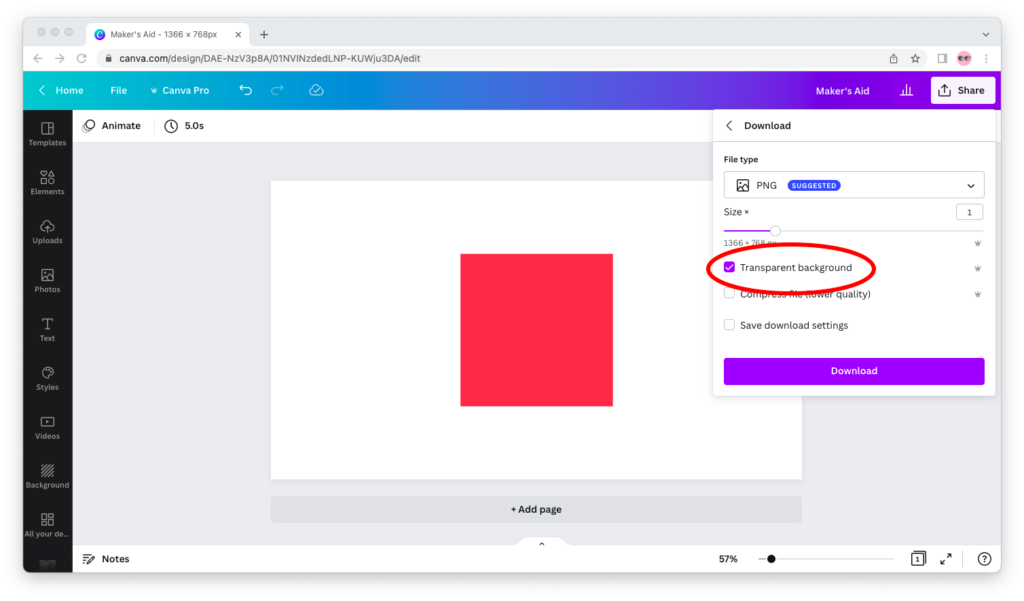 Step 3: Click on the "Download" button. Your design will be downloaded to your device in no time.
Questions & Answers
If I download my Canva design as another file type, will it still have a transparent background?
In Canva, you can download designs with transparent backgrounds only if you export them in a PNG or SVG file format.
Should I download my Canva design as a PNG or SVG file?
The PNG file format is for raster images; SVG is for vector images. As a rule of thumb, PNG is the better file format for complex designs with photos and SVG for simple designs with shapes.
What happens if I compress the file?
Whenever you export a Canva design as a PNG file, you have the option to compress the file. This will reduce the size of the file at the expense of the quality of the image. Compressed files can still have a transparent background. They just won't look as good as the original.
Does exporting a file with a transparent background make it bigger?
The long answer short is, yes. Transparent PNG files contain information about the opacity of each pixel in an additional layer of data known as the alpha channel. An image with a background that's transparent will contain more data—and thus be bigger—than one whose background is opaque.