Google Chrome is fast, secure, and easy to use. It's used by more than 3 billion people around the world every day, and many of them consider it to be the best browser on the Internet.
By default, Google Chrome is designed to work seamlessly with your Google account.
When you sign in to your Google account through Chrome, you can sync your bookmarks, history, passwords, and payment methods across devices. You will also automatically be signed in to other Google services, like Search, YouTube, Gmail, and Docs, when you open them in the browser.
But what if, for one reason or another, you just don't want to create a Google account or sign in to your account if you already have one? You know, keep things… private?
In other words, can you use Google Chrome without signing in?
Yes, you can use Google Chrome without signing in to your Google account. However, you won't be able to sync your bookmarks, history, passwords, and other settings across devices if you do.
And there you have it!
Now, to keep it that way, you want to type chrome://settings/syncSetup into Google Chrome's address bar, hit the Enter key on your keyboard, then scroll down to "Allow Chrome sign-in" and toggle it off.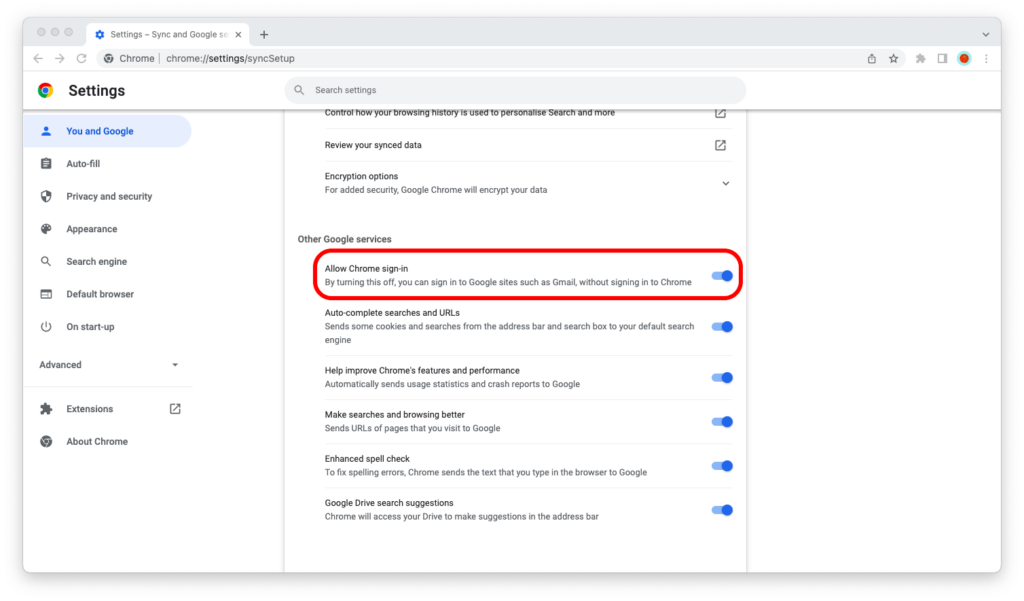 If you disable the "Allow Chrome sign-in" option, Google Chrome won't automatically sign you in to the browser when you log in to your Google account on Gmail, YouTube, or any other Google service.
So this is how you *keep* using Google Chrome without a Google account, even if you have one.
Why Sign In to Google Chrome
"Wait a second," some of you are probably thinking, "if that's the case, then why do people sign in to Google Chrome at all?"
Especially if you own a computer and a phone—and, these days, who doesn't?!—signing into your Google account and synchronizing your data is very convenient.
You can easily switch from laptop to phone and phone to laptop while keeping the history of websites you visit, the services you're logged in to, and the cards you use to pay for online purchases.
No more questions like "Dang, what was my password for this website?" or "Honey, do you happen to have the CVC of my credit card written down somewhere?"
If you're the kind of person who just doesn't want to set up a Google account, that's fine, of course. A browser is a browser, and you can use Google Chrome even if you aren't logged into your Google account.
But be warned: everything you do in Google Chrome on the device in question is done locally. So if your laptop fails you or your phone gets stolen, you won't be able to access your data from anywhere else.
How to Create a Google Account
If you're new to Chrome, you don't have a Google account yet, and want to create one, you will learn how to do so from the step-by-step guide below.
Step 1: Fire up Google Chrome.
Step 2: Go to accounts.google.com/signup/.
Step 3: Enter your first name and last name. Select a username, then enter and confirm your password and click "Next."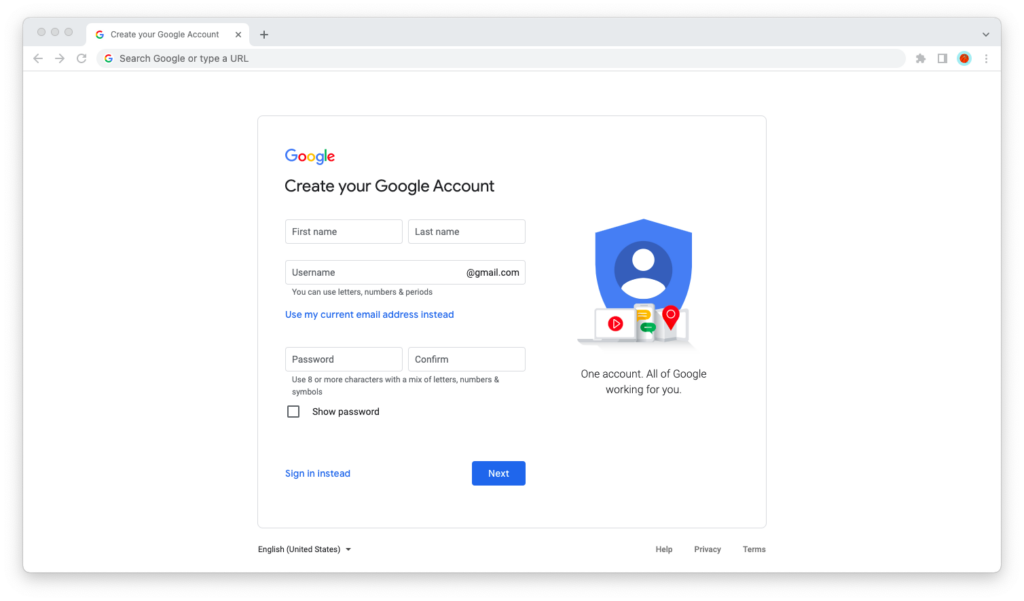 Step 4: Enter your phone number, then click "Next." Google will send you a text message with a code and ask you to verify it.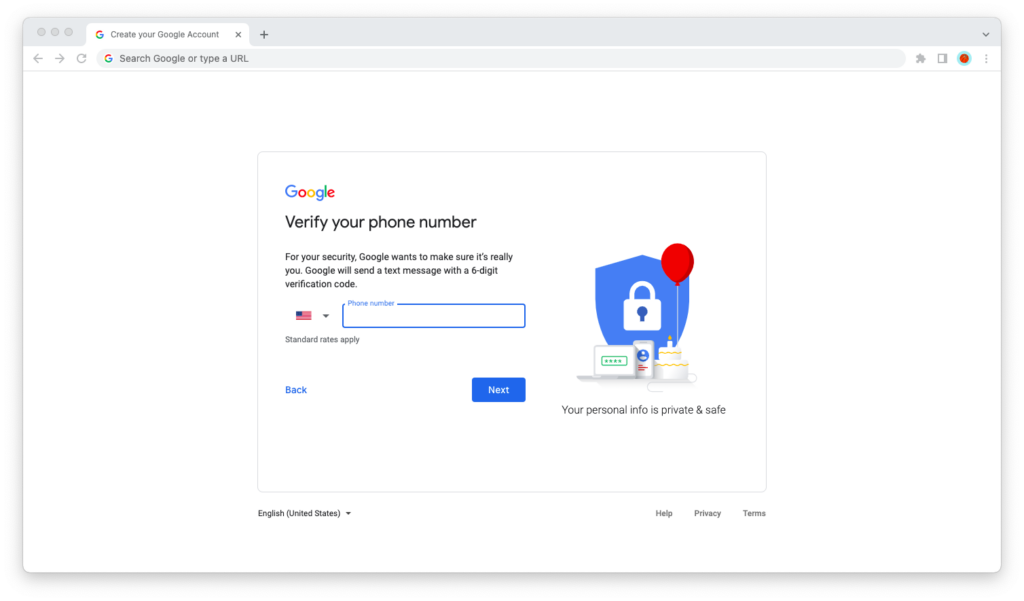 Step 5: You're all set! You can now sign in to your Google account in Chrome and start syncing.