So you're designing a document in Canva and you're wondering whether or not you can switch over to Microsoft Word?
You can't convert a Canva design to a Microsoft Word document, at least not for the time being. However, you can download your Canva design as a PDF file and then convert it to a DOCX file for free online.
Your document may look a little different in Word than it does in Canva. And if you used fonts in Canva that are not installed on your computer, you'll need to change them in Word. But no workaround is perfect, and this one is no exception.
This tutorial will show you how, step-by-step and with screenshots. So read on!
How to Convert a Canva Design to a Word Doc
Step 1: Open your Canva design and click on the "Share" button in the upper right corner of the screen.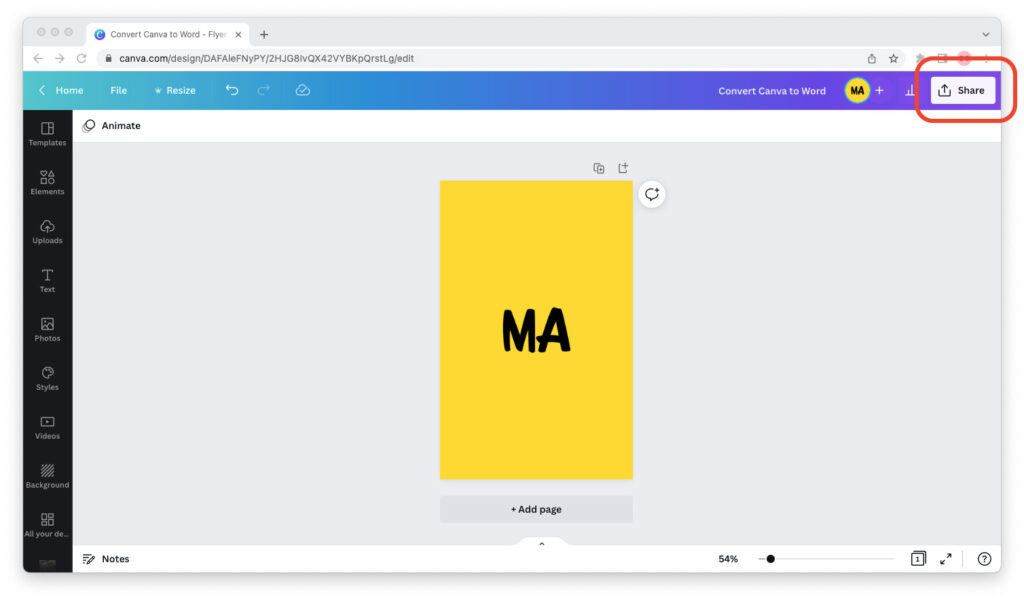 Step 2: The "Share this design" menu will pop up. Click on the "Download" button at the bottom of the menu.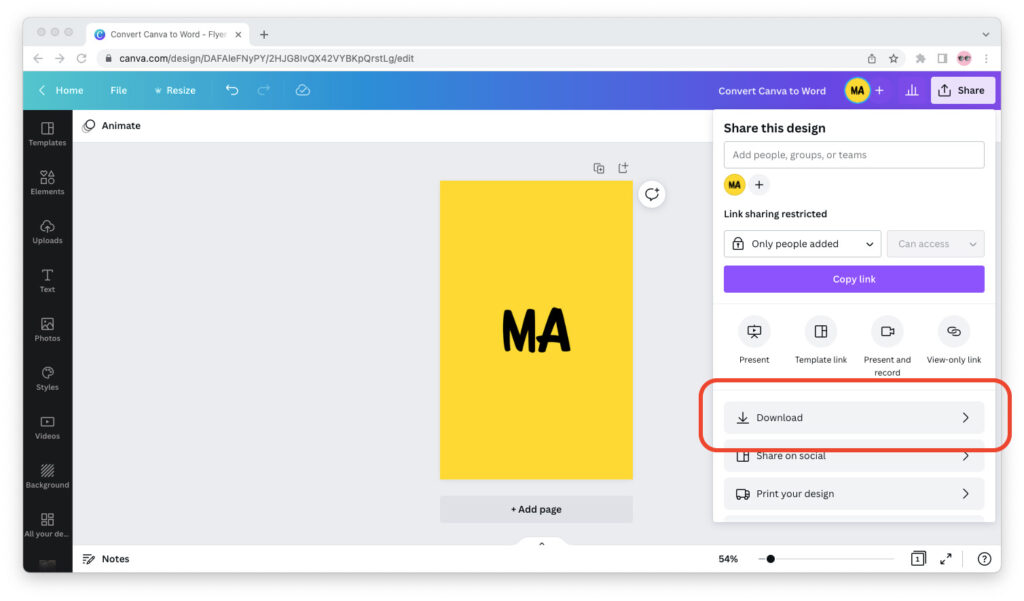 Step 3: Under "File type," select "PDF Standard" and click the purple "Download" button.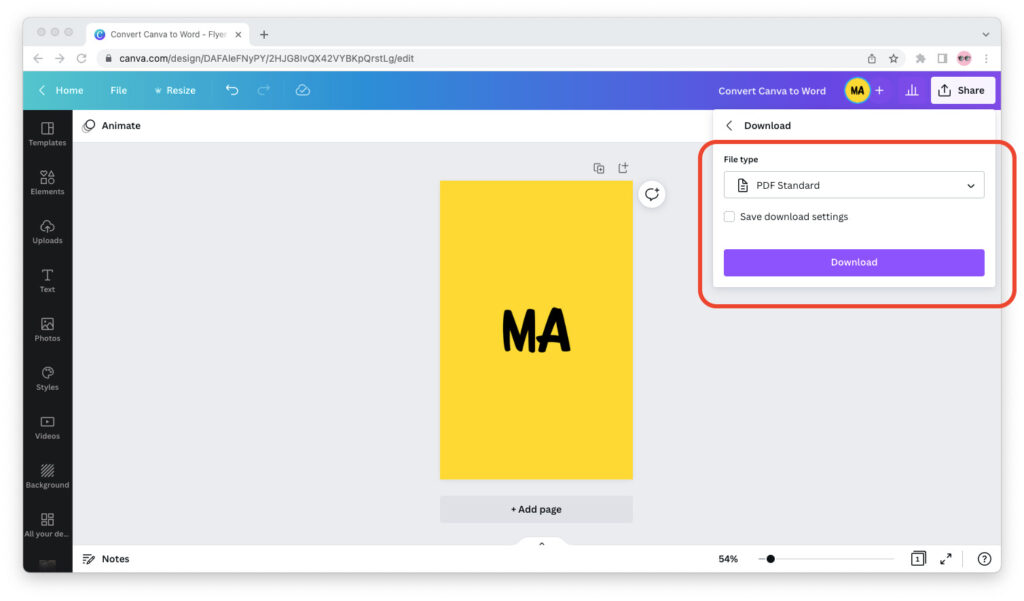 Step 4: Once you've downloaded your Canva design as a PDF file, go to the free Convert PDF to Word tool on Adobe Acrobat's website.
Step 5: Upload the PDF file to the tool, either by clicking the blue "Select files" button or by dragging and dropping them to the gray box.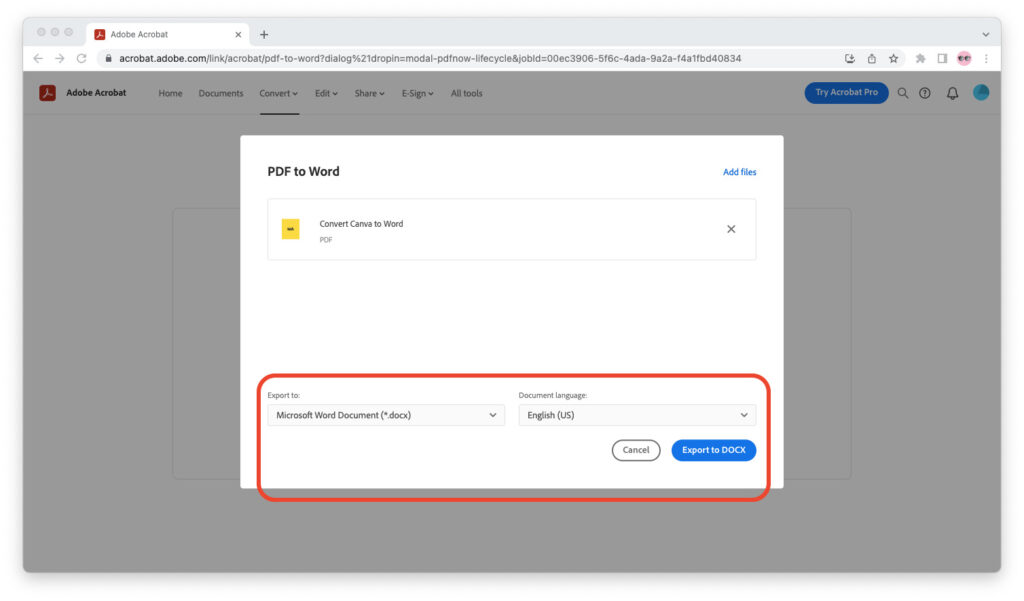 Step 6: Select the document's language and click on "Export to DOCX." As soon as you do, the Word document will download to your device.
You're all set! You can now open your DOCX file in Word and edit it there.