Photography is a tough art, no matter if you're doing it as a hobby, side hustle, or make a living out of it. And knowing how to edit your photos is as important as knowing how to take them in the first place.
There's an array of tools available (although Photoshop is by and large the best), and the virtually endless choice of brushes, settings, and techniques can quickly make your learning experience overwhelming.
Luckily, a bunch of photographers have set out to create YouTube channels and make photo editing manageable for the rest of us. So if you're getting into photo editing, and you want to learn from the pros, we rounded up the best YouTubers to subscribe to.
See our list below.
Peter McKinnon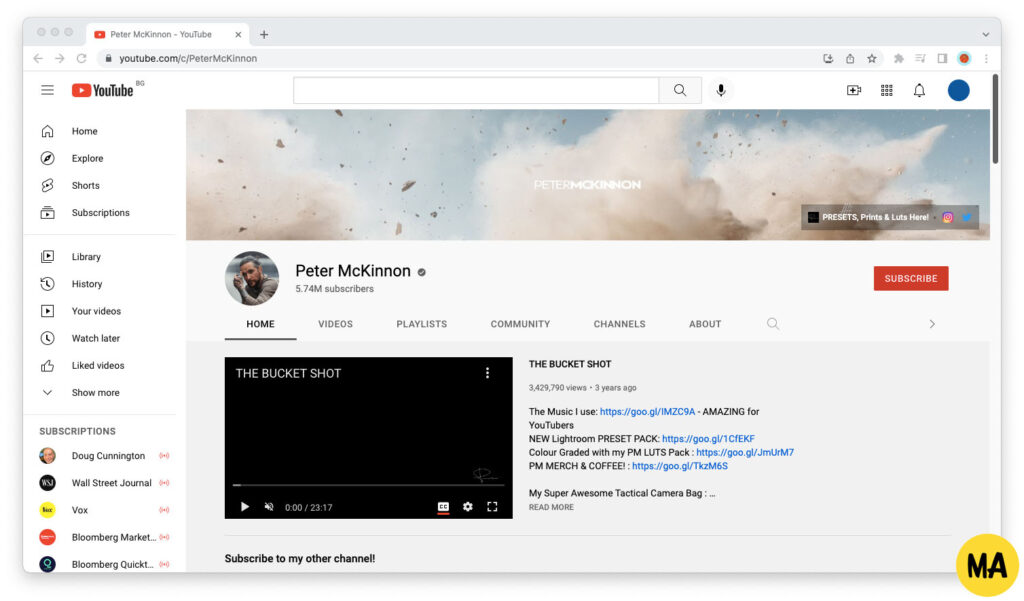 Peter McKinnon has around 5.3 million subscribers, making his channel one of the most popular among photographers. 
While he does focus on the general side of photography in his videos, he also has plenty of videos talking about the post-production process.
Rather than including detailed and specific tutorials, his videos provide viewers with more of an outline on editing, where he covers the basics and certain terminology.
An aspect that's very important when it comes to photography and photo editing. 
The software he uses is mainly Adobe Photoshop, but most of the information he provides in his videos can be easily used on different editing software. 
Photoshop Training Channel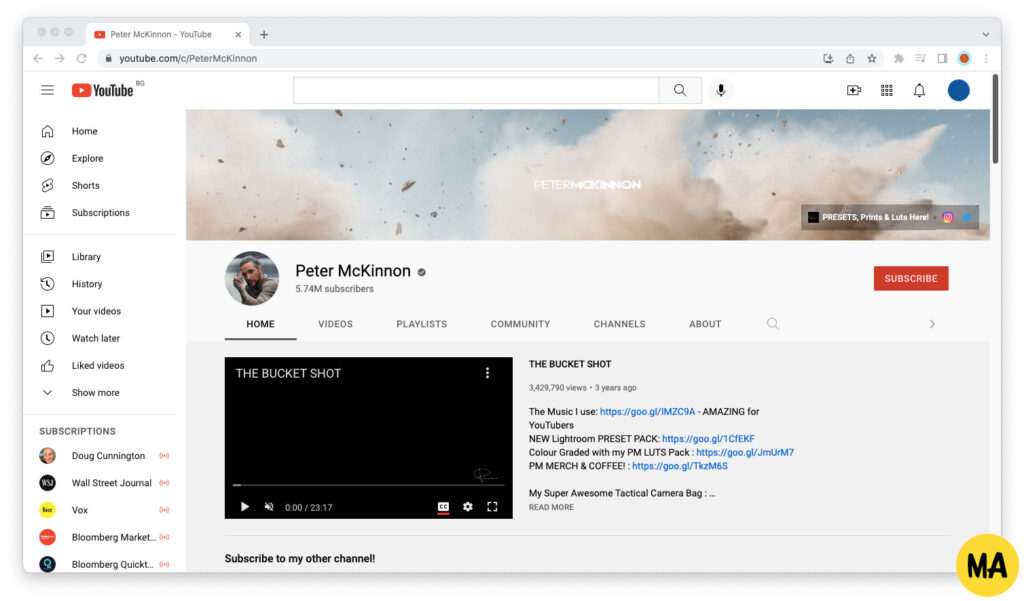 Photoshop is one of the most popular and useful editing software available, and therefore, there are many channels out there that are dedicated to showing users how to navigate it. 
Photoshop Training Channel on YouTube is one of the best channels for showing users how to use Photoshop effectively.
This channel contains step-by-step guides on a variety of aspects such as composition, color grading, and unique effects. 
It also includes some tips on using the program as well, so you can't go wrong!
Jamie Windsor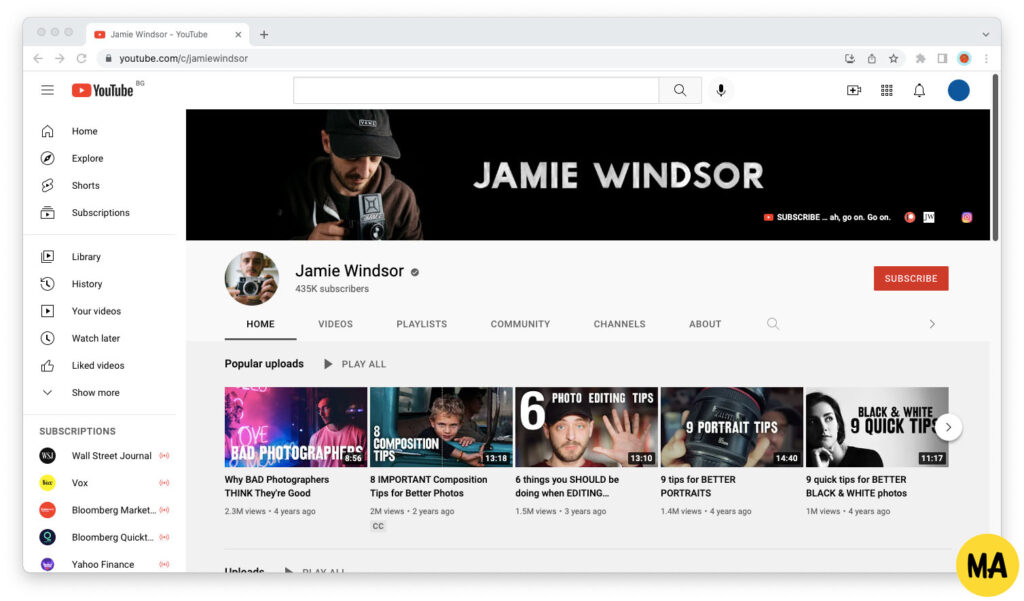 Jamie Windsor likes to focus more on the artistic side of photography in his channel, which is something that can often become lost, due to how technical this art form has become. 
He enjoys discussing the theory of photography and covers a range of topics such as composition, motivation, creativity, and street photography. 
He enjoys creating videos that are older in style, and his channel contains videos where he guides his viewers through using Adobe Lightroom in order to get that effect. 
You'll also find videos on film emulation where he guides you through capturing a retro look in your photos. 
PHLEARN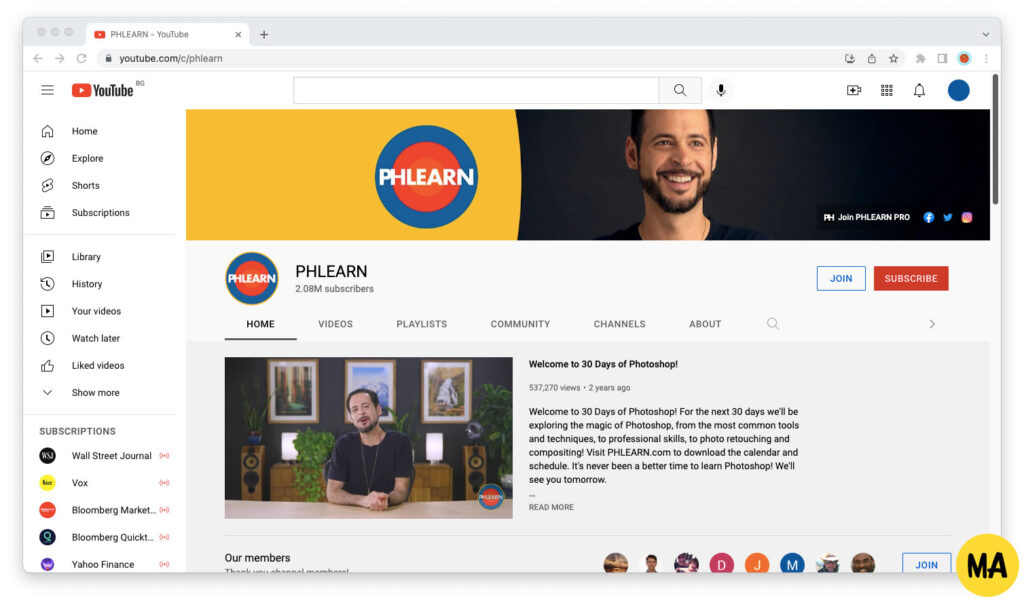 PHLEARN is another channel that offers help in navigating Photoshop. The most popular option on their channel has to be their 'Master Photoshop in 30 days' workshop.
This takes you through from being a beginner, to being able to improve your photos at a higher level, such as adding adjustment layers and masks. 
The best part is each video is half an hour long, so if you were thinking that this was an intense workshop, you're mistaken! 
Matt Kloskowski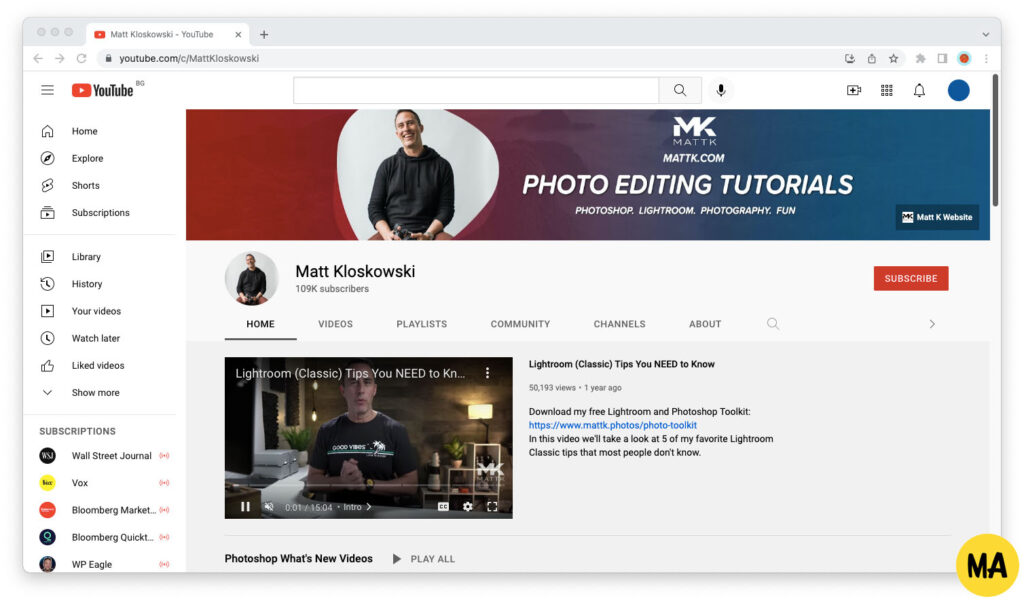 A member of the Photoshop Hall of Fame, and named the Sony Artisan of Imagery, Matt Kloskowski's YouTube channel is definitely one you should check out. 
His channel consists of coffee morning live streams and tutorials where he gives advice and tips for using photoshop.
He makes his channel very user-friendly by including playlists such as '60 Second Photoshop Tips', making them short and snappy to keep his viewers interested. 
He also includes tutorials on how to use Lightroom, where he covers topics such as color tools and brush tips. 
Maarten Schrader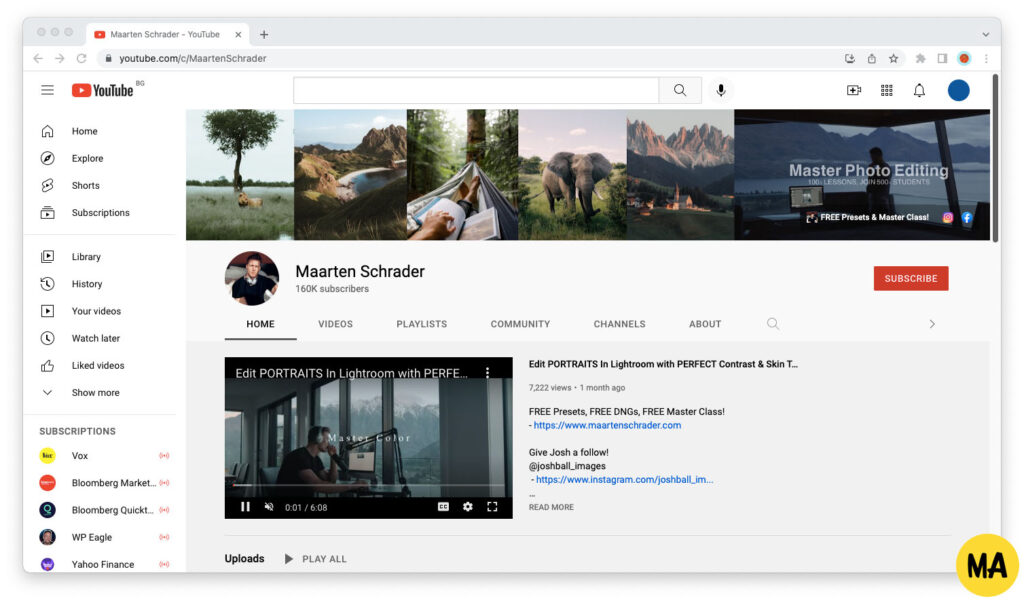 If you're the kind of photographer who has a specific idea in their mind of what they want their photos to look like when it comes to editing them, then Maarten Schrader's channel may be the one for you. 
A lot of his content revolves around how to use Lightroom in order to achieve a certain specific look.
He is very big on creating cinematic film looks, so if that's a style you enjoy creating, his channel could be of use to you. 
He also has some tutorials where he discusses the different editing techniques and styles of well-known influencers.
If you're interested in this and getting an insight into some of your favorite influencers' minds, Maarten can take you there, so you should check out these tutorials. 
Tips On Finding The Best Photo Editing Channel For You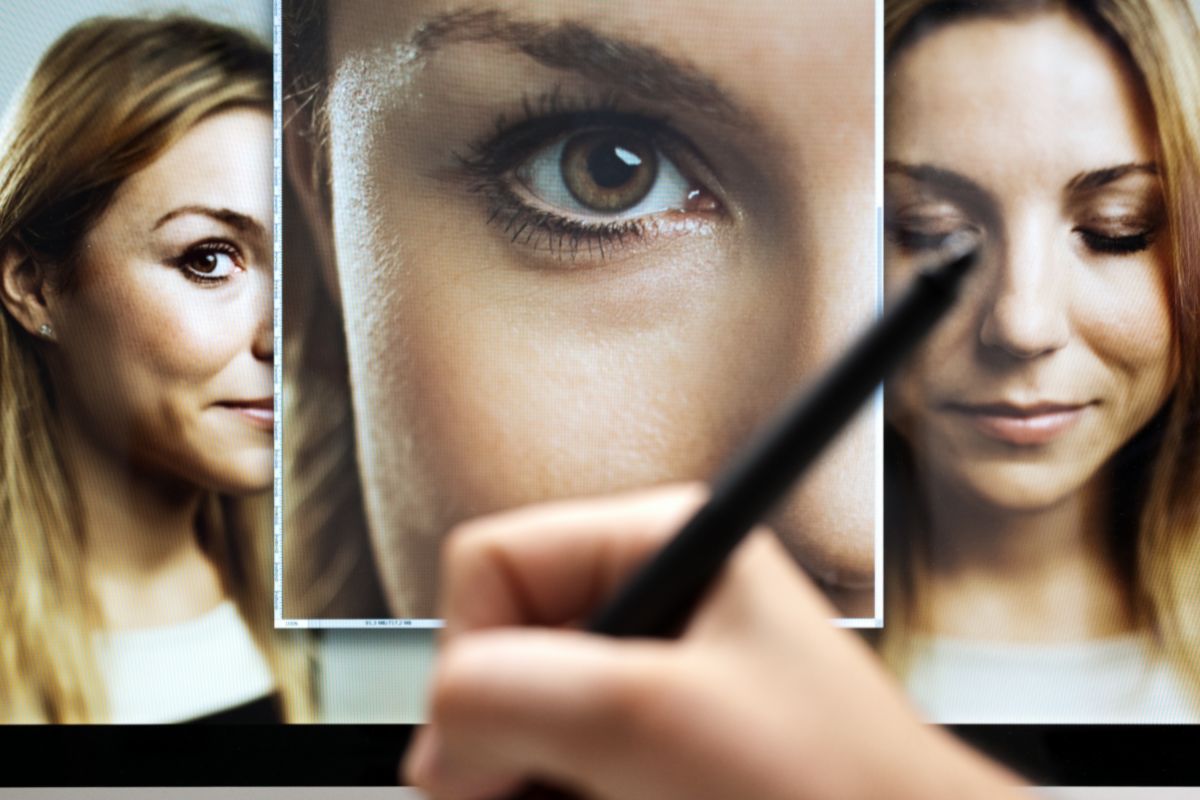 As mentioned earlier in this article, there are endless amounts of YouTube channels that will guide you through editing. So much so, that finding one can be overwhelming. 
There are a few things to consider before choosing one, in order to narrow down your search and make the process easier for you. 
What Kind Of Photography Are You Into? 
The first thing you must consider in order to narrow down your search is to stick to the kind of photography that you are interested in.
If your main niche is street photography, then finding channels that will guide you through editing these kinds of photos is crucial, as there are different editing styles when it comes to landscapes, portraits, etc. 
However, there are channels out there that will guide you through editing on a whole.
Perhaps you're a beginner, and you're dipping your toes into a few different kinds of photography, or maybe you're a jack of all trades and enjoy photographing everything in sight. 
Finding channels that cater to your needs is what will help you out with this the most. 
Software 
There are all kinds of photo editing software available nowadays, and some are easier to use than others.
When searching for a channel to guide you through the editing process, it's important to follow one that uses the same specific software as you. 
While some channels may have tips and tricks that you can use across a few different kinds of software, it is always best to follow one that uses the same program as you.
This will help you gain confidence and improve your skills. 
How Do You Learn Best?
When it comes to learning a new skill, everyone learns differently.
Some enjoy an hour-long tutorial that is mainly focused on the creator talking and discussing several points, whereas others respond best to short and snappy videos, as we've seen some channels on this list do. 
Knowing what will benefit you is the best way forward with regard to this. 
What Else Do You Want To Gain From The Channel?
Are you just wanting to learn how to edit, or would you like a channel that covers other aspects of photography? 
As you've seen in this list, some of these channels also talk about photography as an art form itself, rather than just compiling tutorials where they show you how to edit. 
If you're a complete beginner, you may enjoy following a channel that covers several topics aside from editing, such as how to get the best lighting, compositions, and maybe even reviews of certain gear. 
Some channels included in this list contain videos where they review different cameras and other photography gear.
They also cover recent news in the photography world. If you're serious about this art form, then you may benefit from following a channel that covers everything. 
Frequently Asked Questions
What Is The Best Free Photo Editing Software?
While a lot of software for editing has a price tag attached, there are a few perfectly good programs that are free to use. Some of these include Darktable, Fotor, GIMP, and PhotoScape. 
What Is The Best Editing Software For Beginners?
Editing photos can appear complicated for beginners. There are many layers and aspects to editing, but luckily there are a number of different programs that are perfect for those who are only just starting out in their photography journey. 
Some of these are Adobe Lightroom, AirMagic, Photolemur, and Photoshop. 
What Do Professional Photographers Use To Edit Their Photos?
Adobe Lightroom is a popular editing program that professional photographers use.
Adobe software is known for its gold-standard editing, and it is one of the leading companies when it comes to editing photos. 
Although Adobe software is not free, there are a variety of packages available that will give you access to several Adobe services. They also do some student deals at a reduced price. 
The standard of this software is like no other, and the price tag is worth it. 
Final Thoughts
To conclude, the world of photography is ever-evolving, as is the editing software that comes with it.
Many of these can take some time to get used to, but there are many YouTube channels out there that will guide you through how to use all kinds of editing programs. 
Many of these channels cover all other aspects of photography as well, which is beneficial if you're keen to dive deep into this hobby. 
Doing thorough research before settling on a channel, and trying out a few, is the best way to find the perfect one for you.